Friday January 13 – A Winter Weather Advisory has been put in place from midnight until Saturday afternoon for much of central Maryland, southern Pennsylvania, and parts of northern Virginia. I don't want to get lost in the specifics of timing, but I do want to quickly shed some light on a few things.  First, these small events can be trickier than a big storm. This will be on the light side (an inch or so), and falling on roads that just had two very warm days.  Temps tonight could stay near or above freezing by you, then drop below 32°F as the develop snow will generate its own cold air. The most tricky part of this will be 7 to 10 AM Saturday morning. Below is the latest simulated radar and wider view plot for the Saturday event. I don't want to stay storm since it will be light. But it will impact some travel on yet another Saturday. I will have my final call for snowfall in my evening post.
Notes:
Cecil County and Delmarva? This is not 'missing' or ignored. It is a problem with multiple National Weather Service Offices that cover different parts of our region. The NWS Office in Philly/Mount Holly covers this area and often they act on a later schedule with advisories than the Baltimore/Washington office. #coordinationpolease
Atmospheric Memory – This will be the 3rd Saturday this winter we have had to deal with a winter event. Sometime the pattern just works out like that. I know it is a waste if you want off of school. But a pain if you have events planned. My son has a basketball game and I hope he gets to play. That all depends on how the road crews can handle this event.
Bias/Trend North – Much like the rest of this winter and the recent snow events I tracked… The front responsible for this weekend's snow or mix will not end up as far south as earlier thought. My snow map this morning was a reflection of anticipating that. So I placed snow north of many models… But the actual system may verify even farther north.
Front stalling sooner – The precipitation can send some moisture earlier… so the risk of showers overnight is a lot sooner than the onset map I showed this morning. I still think the main bulk of this system will behave along that timeline… I will post that below.
More notes below the radar simulation
—> slider HRRR Model
[metaslider id=42492]
Morning Air Temperatures –
But A drop of a few degrees with the start of snow can be expected. So Baltimore and Washington will be right on the fence.
More Notes:
Roads/Travel: This is different than the ice the north side had earlier this week. We just had a record high 70°F day Thursday  and today near 50°F The ground has thawed. In fact temps will be borderline with freezing tonight and in some areas not drop until the snow arrives in the morning. So roads with pre-treatment should hold up OK in the morning.
Also See: Record High at Baltimore's BWI Jan 12
If this develops before sunrise, there could be some srtickage on the roads and slick travel. Between 7AM and 10 AM are the best times to have slippery roads. After that, the solar energy through the clouds and marginal road temps will be enough to have wet pavement with the assist of some salt at first.
The snow or wintry mix during the day will likely easier for crews in central Maryland and south to deal with with warmer air and solar radiation to help.  Northern Maryland and southern PA will spend more hours above freeing.
Wider View
This snow and wintry mix is a reflection of a stalled front, wave of Low Pressure, and battle zone of arctic air north and the warmer air to the south. the dynamics are tricky as to whether the snow mixes with wet snow above freezing that melts, or sleet/ I don't see much freezing rain, with the exception of the colder northern areas in the mid afternoon and early evening Saturday.
Canadian GEM Model
—> GFS Model
[metaslider id=42503]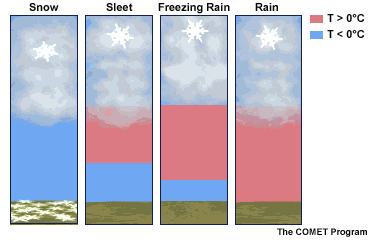 My First Call For Onset Time
Martinsburg, Hagerstown, and Frederick might be in the zone for earlier…
Faith in the Flakes Online- Flannel PJs Printed Inside Out
Store Now Open
We've added Flannel PJ Pants that will be printed inside out. They have to be, to make it snow ?
Free Personal Delivery for orders of 20 items or more to schools and businesses.
Click this image for the online store.
Look for more items to be added soon.
Also see the info for the STEM Assembly Spirit Wear program:  Put your school name on the shirts and raise money for you PTO/PTA in the process.
FITF SNOW STICKS
Available in 2 Ft, 30 Inches, and 3 Ft Sizes. Also with Orange/Black or Purple/Black. Click on the image to see the options offered by my friend Thatcher at Signs By Tomorrow in Timonium.
Go to http://www.signsbytomorrow.com/timonium/ to order yours today! Click the 'Request a Quote' button at the top of the page. In comment box include color, size and payment information. Please indicate whether you'd like to have us UPS ship them to you or if you would like to pick up in our store. Snow Sticks will ship or will be ready for pick up in our store 48 hrs after order is placed, Mon-Fri.
Please share your thoughts, best weather pics/video, or just keep in touch via social media
Get the award winning Kid Weather App I made with my oldest son and support our love for science, weather, and technology. Our 3 year anniversary of the release and our contribution to STEM education is this November. It has been downloaded in 60 countries, and works in both temperature scales. With your support we can expand on the fun introduction to science and real weather.
Sign up for email updates on new posts
Since you may miss some posts via social media, click here for email alerts as a way to make sure you don't miss any.  *You may have to refresh that page once for your browser to clear out the images.
Also See:
My Winter Outlook for 2016-2017: Colder with snow spread out more
NOAA Winter Outlook for 2016 to 2017
La Nina Formed: What it could mean to our winter
Farmers Almanacs Split On Cold And Snow
Extreme Weather of 2015 balanced out on both ends
Low Snow Winters In Baltimore: Records Might Surprise You
NOAA Ranks Blizzard 2016 4th Worst Snowstorm On Record