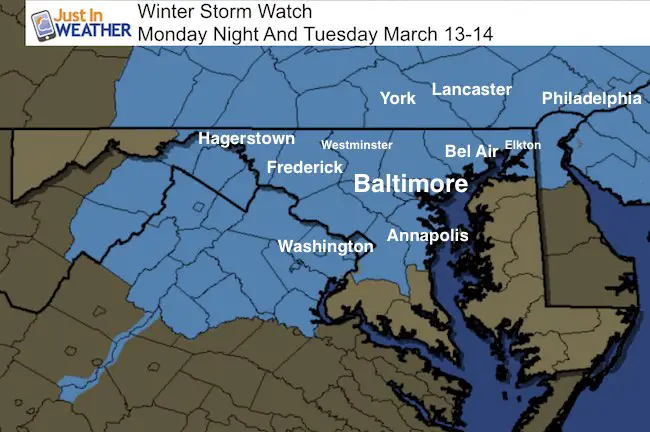 March 11 – A Winter Storm Watch has been posted for our region. This is an expected stage of the information updates when within 48 hours of an event that could bring over 5 inches of snow. This includes central Maryland, Washington, Annapolis, and Baltimore northward to central Pennsylvania. The time frame will be mostly after midnight into Tuesday afternoon. There are still the elements of storm track, freezing line, and rain/snow line to determine who gets what.  There could be strong enough winds (35 mph+) that could push blizzard conditions at times with this Nor'Easter. Below I have the potential snow maps from the local National Weather Service offices and a few computer models. Delmarva may still have wintry issues below the threshold here. Advisories may be posted as we get closer.
Yes, there is potential for a foot or more of snow. But there will be a region with snow while temps are over 32ºF, and a rain line that will be somewhere between Chesapeake Bay and I-95 region. Typically colder places west and north of the big cities should stay in the snow zone, but a heavy wet snow that will be compacted and might be less than the standard 10:1 ratio for some. This is one reason why I will post my first call for snowfall tomorrow morning. It is easy to show high snow amounts, but hard to take those numbers back.  Yes, just a day and a half ago there were models showing snow amounts similar to last year's storm. Those have been cut in half or more.  I will post my lowest confident number in my Sunday morning report. That is just the sport of this. Plan for a large impact event for Tuesday and snow showers with freezing temps into Wednesday. That is the important planing part now.
Storm Simulation —> slider GFS Model
[metaslider id=45264]
Rain/Snow/Slush Line?
The freezing line has been fluctuating on each model run. There will be snow with temps near or above freezing for some that will eat into the snow totals that get measured… Even though higher amounts could fall, but compress or melt.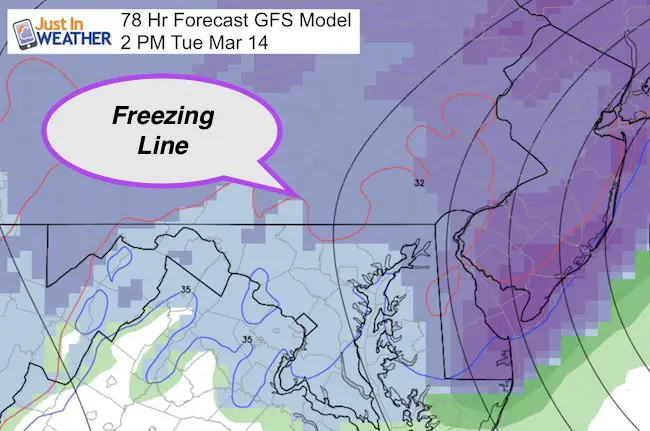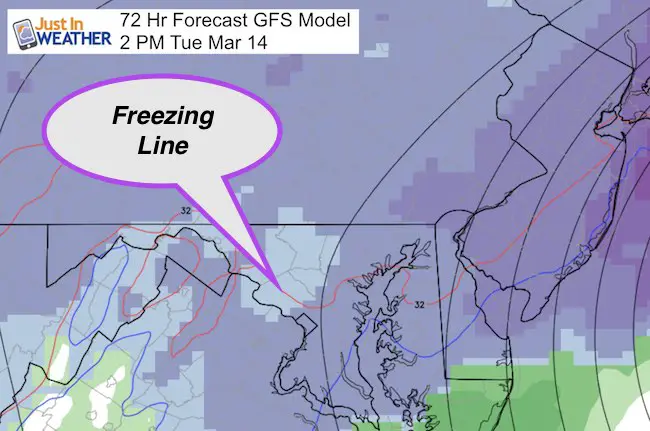 Notes:
The worst part of this storm will be Tuesday morning 

Even if there is a mix by you, it should end as snow. 

Snow showers and freezing temperatures will linger into Wednesday morning. 
Snow Projections
First the local NWS Offices and then compare the GFS and Canadian Models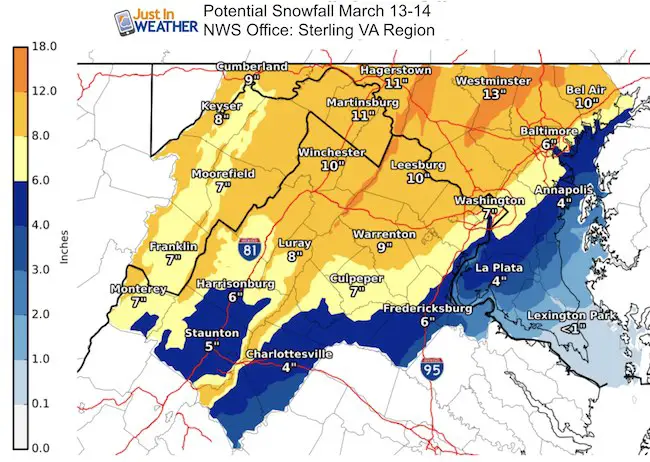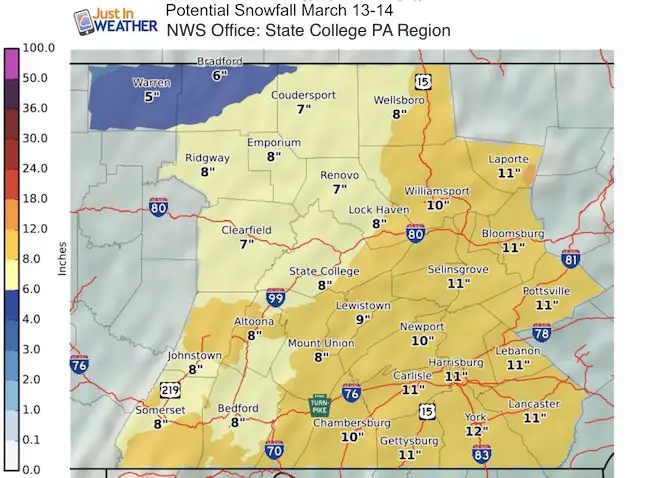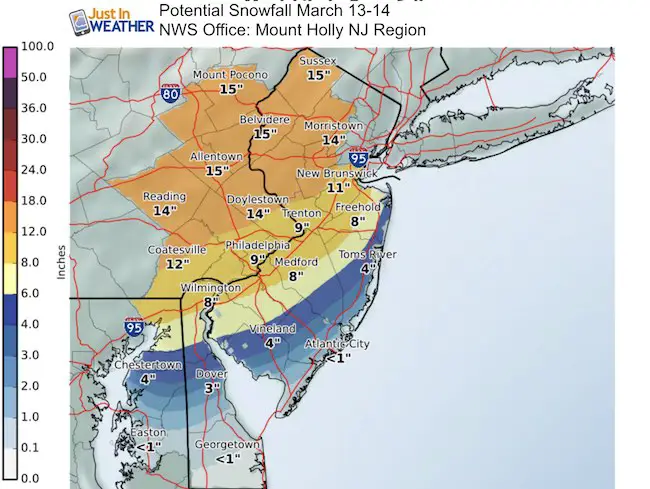 Also See: History Of March SnowStorms in Baltimore
GFS Model Snow Potential
Canadian Model Snow Potential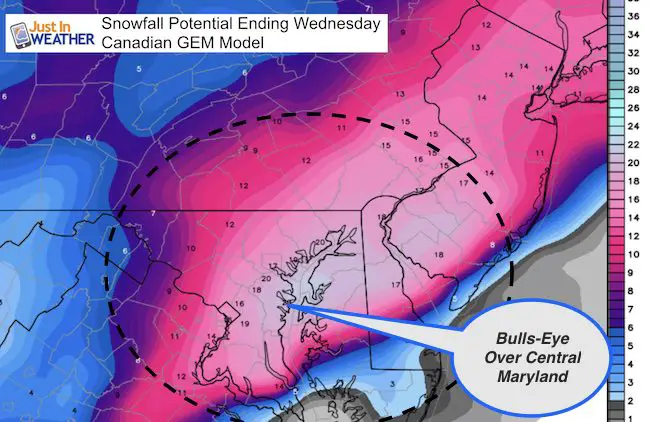 Get the award winning Kid Weather App I made with my oldest son and support our love for science, weather, and technology. Our 3 year anniversary of the release and our contribution to STEM education is this November. It has been downloaded in 60 countries, and works in both temperature scales. With your support we can expand on the fun introduction to science and real weather.
Please share your thoughts, best weather pics/video, or just keep in touch via social media
Faith in the Flakes Online- Flannel PJs Printed Inside Out
Store Now Open