Thursday April 12 – I was sitting at my son's baseball game last evening and noticed the chill back in the air. So after two days in the 80s and that one record high, just returning back closer to realty may feel cool. The thing is, we remain above 'normal' and then have another big warm up over the Easter weekend. Today's stats in Baltimore show a typical day would bring a low of 42ºF and a high temperature of 64ºF. The city will get back close to 70ºF. What may concern you is threat of rain showers this weekend. Below is a look that may ease your concerns as I think outdoor plans will be best kept outdoors as long as your Easter gear is light weight and comfy.
Warm Afternoon
Not as warm, but still above average
—> slider: Weekend Weather
Warmer air will be surging back in for the weekend, but that comes with the price tag of showers. Here you will see the best potential will be during the late afternoon and evening hours Saturday and Sunday. However the action will scattered at best.
[metaslider id=46500]
Temperature Outlook
The warmest day of this outlook will be Eastern Sunday as temps climb back into the middle 80s
LASIK and Free Sunglasses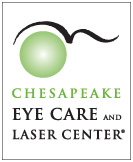 If you missed my video on Facebook Wednesday, I kicked off another campaign with Chesapeake Eye Care and Laser Center. This is where I had my LASIK done in 2014. I still have 20/20 vision and want to help you get over the fear to see how this can change your life too. If I didn't truly believe in this, I would not be sharing it with you. They are offering $1000 off your procedure if you click this link. If you come in for a consultation, you will be entered to win a $250 voucher for a quality sunglasses at Shades of the Bay in Annapolis. We will be promoting eye health this spring and the is a win-win for everyone.
Storm Smart: My STEM Assembly Program
Click here to see the details and how this educational program is also a fundraiser for schools. We can start scheduling for May now.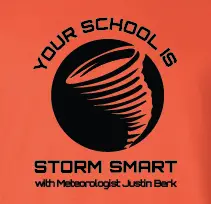 Get the award winning Kid Weather App I made with my oldest son and support our love for science, weather, and technology. Our 3 year anniversary of the release and our contribution to STEM education is this November. It has been downloaded in 60 countries, and works in both temperature scales. With your support we can expand on the fun introduction to science and real weather.
Please share your thoughts, best weather pics/video, or just keep in touch via social media
Faith in the Flakes
The store is closing for the season. Next week we wil be shifting back to spring mode. This will include a severe weather STEM assembly program.