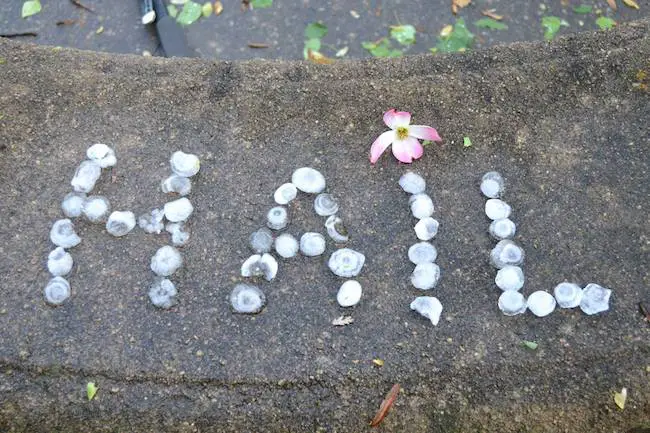 April 21 – The conditions were right and the storms over achieved over central Maryland today. With a boundary separating warm and humid 80s from the lower 60s near the Bay plus mid afternoon heat, a band of severe storms erupted in near Washington DC after 4 PM and rolled into central and southern Maryland. Numerous Severe Thunderstorm Warnings were issued through the evening. Here is a quick view of the large hail that hit the area.  The video is impressive to say the least. The photos show quarter size hail and as you see above, Emily Keith got a little artsy with it. It seems like Montgomery and PG counties may have been hardest hit. I will compile a storm report following this.
Hail Video
Thanks to Jodie Donohue Franklin in Upper Marlboro and Dave Galp on the J9 bus off the I-270 Spur by Rt 355. Watch as the severe gust over 60 mph knocked over the table and was close to taking down all the trees in the background.
Chevy Chase from Emily Keith
Note: Each ring represents a trip of a full cycle up and down the cloud to make a new layer of ice.
Largo from Chris Erdman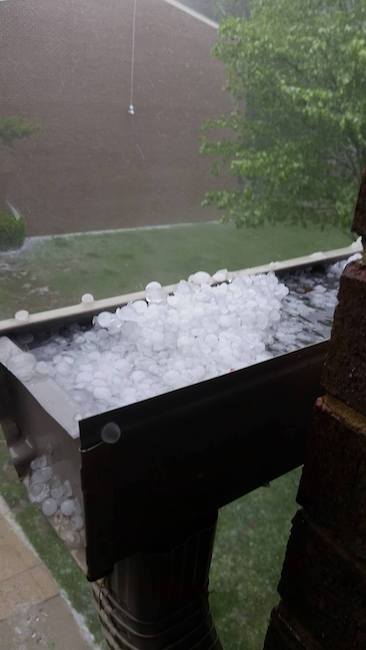 Double Rainbow Post Storm In Gambrills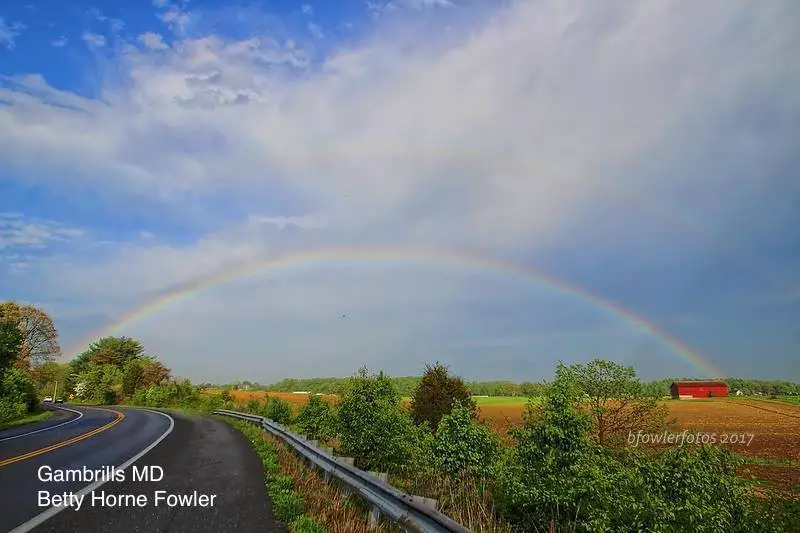 Storm Set Up
I posted these images online about 30 to 60 minutes before the line full developed.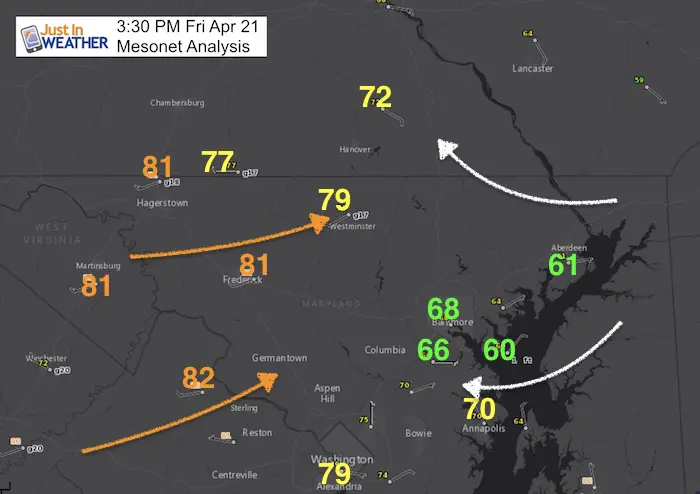 Storm In Action
Storm Smart: My STEM Assembly Program
Click here to see the details and how this educational program is also a fundraiser for schools. We can start scheduling for May now.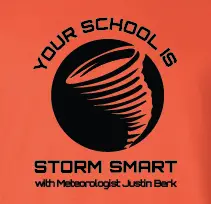 Get the award winning Kid Weather App I made with my oldest son and support our love for science, weather, and technology. Our 3 year anniversary of the release and our contribution to STEM education is this November. It has been downloaded in 60 countries, and works in both temperature scales. With your support we can expand on the fun introduction to science and real weather.
Please share your thoughts, best weather pics/video, or just keep in touch via social media
Faith in the Flakes
The store is closing for the season. Next week we wil be shifting back to spring mode. This will include a severe weather STEM assembly program.
Sign up for email updates on new posts

Since you may miss some posts via social media, click here for email alerts as a way to make sure you don't miss any.  *You may have to refresh that page once for your browser to clear out the images.

 Also See: