Thursday April 27 – Now that one storm is slowly moving off of the coast, a much larger storm will be dominating the weather for the next few days. There is some fog this morning, but we will warm up with some sun, back to near 80ºF today. But it might feel a little sticky. It's this larger pattern that may carry some thunderstorms into western Maryland by evening and perhaps into metro areas overnight. The severe storm outlook for the next few days show that we are right on the edge, but our best chance might be Saturday evening. That will be our hot day, only to be replaced by a back door cold front and a chilly Sunday.
Water Vapor Satellite
Check Out The Circulation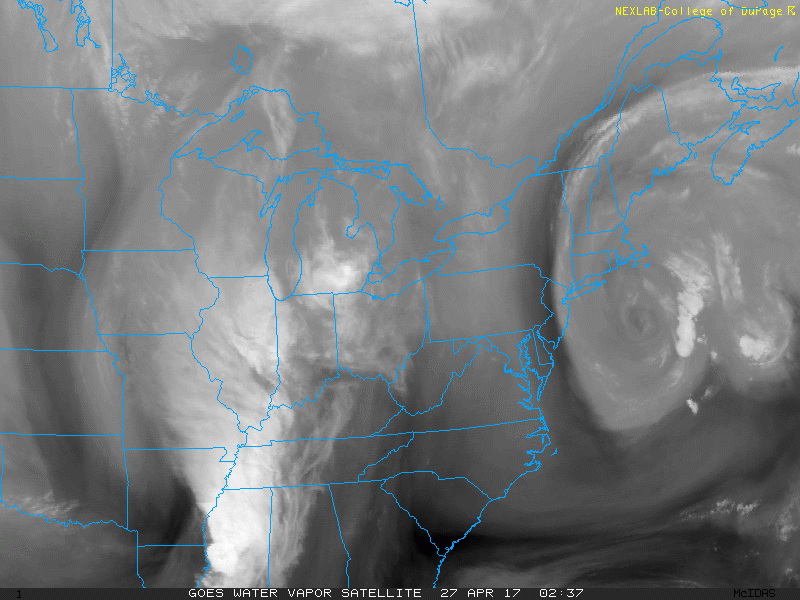 —> slider Later Today:
Western Maryland Storms Try To Move East Overnight
[metaslider id=46993]
Storm Outlooks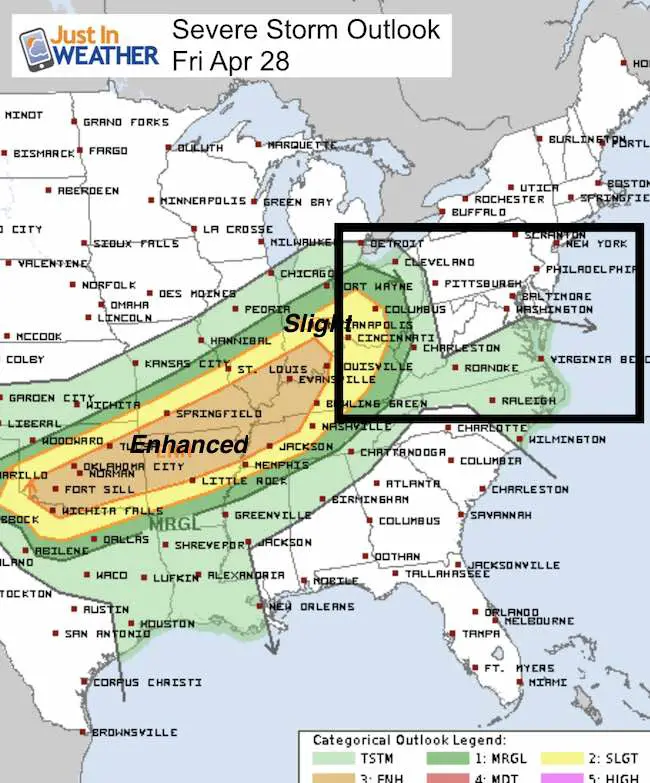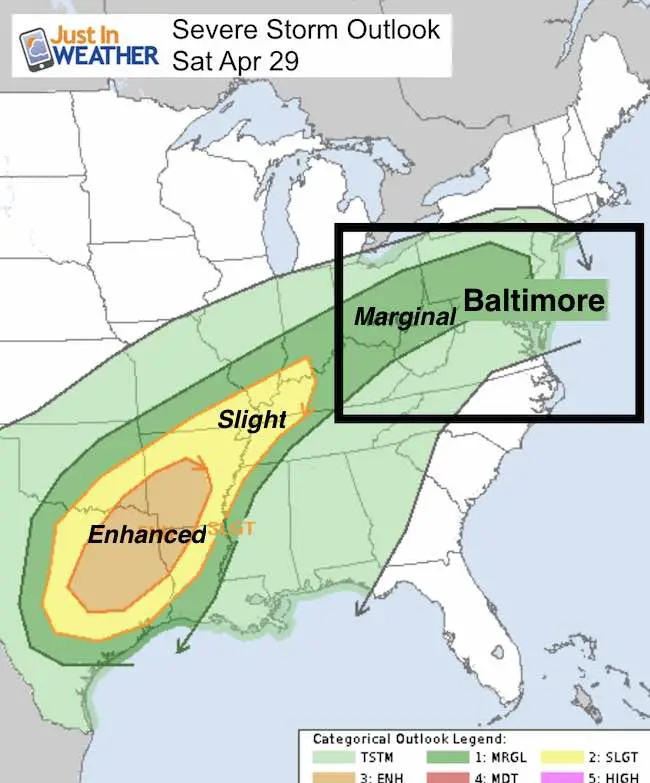 Weekend: Storms The Back Door Cold Front
Saturday will be our hottest day of the week, then a shift of winds behind the cold front will keep us cloudy and cool Sunday
[metaslider id=47007]
Cooler Pattern Next Week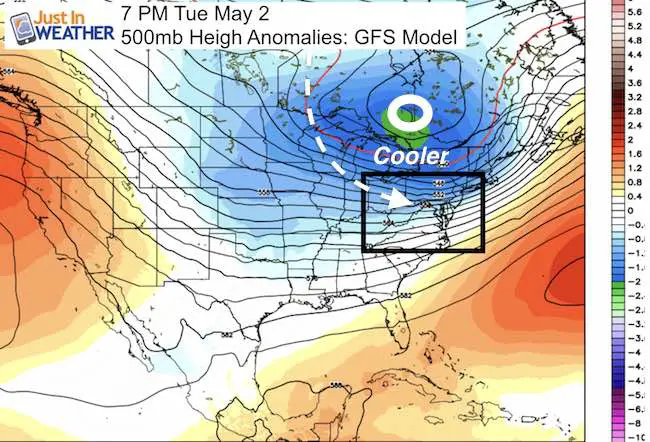 Temperature Outlook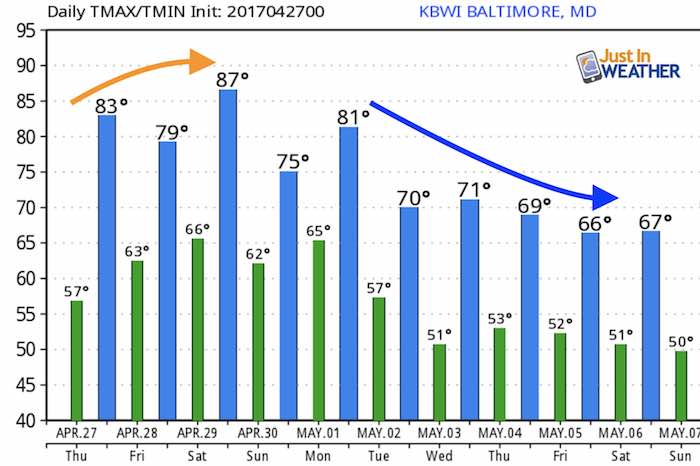 Storm Smart: My STEM Assembly Program
Click here to see the details and how this educational program is also a fundraiser for schools. We can start scheduling for May now.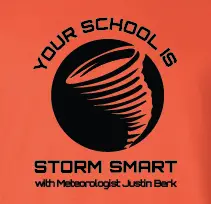 Get the award winning Kid Weather App I made with my oldest son and support our love for science, weather, and technology. Our 3 year anniversary of the release and our contribution to STEM education is this November. It has been downloaded in 60 countries, and works in both temperature scales. With your support we can expand on the fun introduction to science and real weather.
Please share your thoughts, best weather pics/video, or just keep in touch via social media
Faith in the Flakes
The store is closing for the season. Next week we wil be shifting back to spring mode. This will include a severe weather STEM assembly program.
Sign up for email updates on new posts

Since you may miss some posts via social media, click here for email alerts as a way to make sure you don't miss any.  *You may have to refresh that page once for your browser to clear out the images.

 Also See: