July 6 2017
We need the rain but in some places too much may fall today. There is a developing area of Low Pressure that is only drifting this morning and will gradually move from Virginia, through Maryland, and then out of here tomorrow. Have rain already erupted just south of the Potomac River and spread across metro Washington. That is where nearly 4 inches of rain could fall today, prompting a Flash Flood Watch. This includes Montgomery and PG counties in Maryland and much of northern Virginia. The severe storm outlook maps below show today has a marginal risk but a slight chance of storms turning severe Friday.
Below is a look at today's radar simulation showing the slow spreading of the rain bands. There will be additional heavy rain and thunderstorms this afternoon and tonight. Any of these cells could drop heavy rain as they will be slow moving.  Then track the larger scale event showing the rain Friday… but we do expect an improvement this weekend with Sunday being the best day ahead.  As for teachers and kids out of school, today looks like a movie day.
Radar Simulation —> slider
[metaslider id=49531]
Potential Rainfall
Notice the HRRR Model shows the heaviest rain holding in the Flood Watch Area near Washington. The NAM 3 Km shares the wealth and spreads the rain across metro Baltimore. This really depends on the development of Low Pressure that will be drifting today… but has been nearly stalled this morning….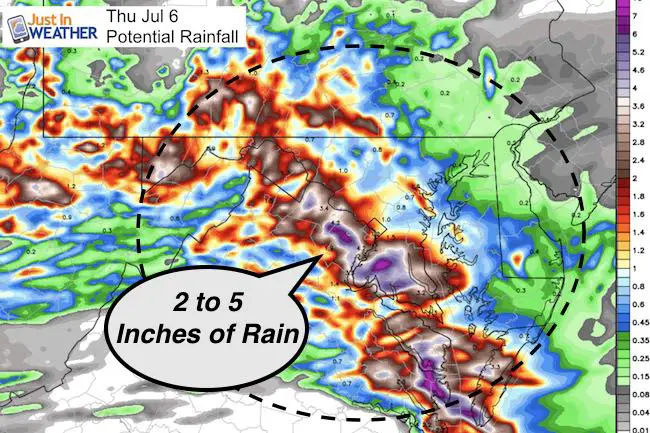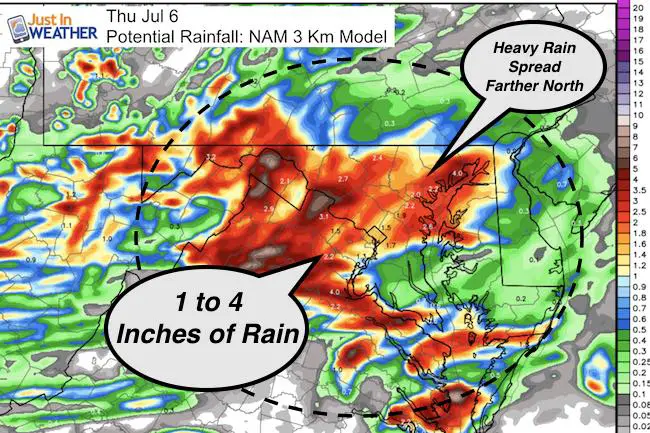 High Temperatures
Most of us stay in the mid 70s to near 80ºF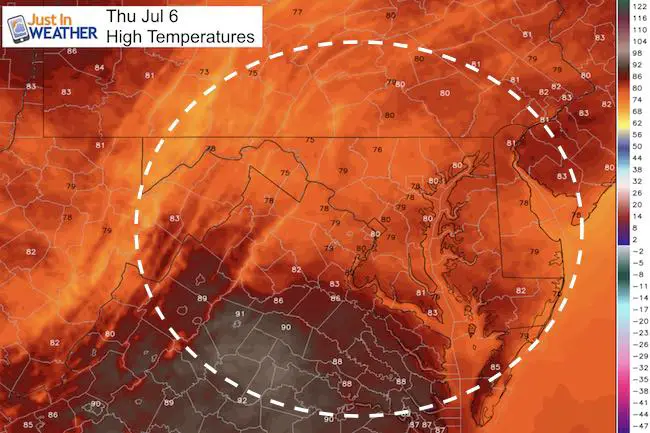 Severe Storm Outlook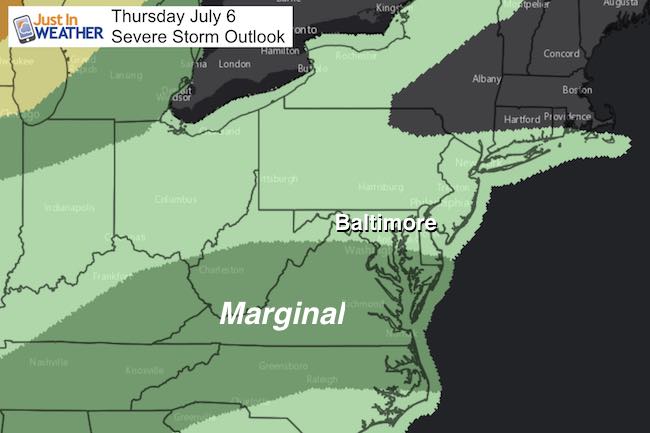 Rainfall Through Friday
Regional view from the GFS Model
[metaslider id=49570]