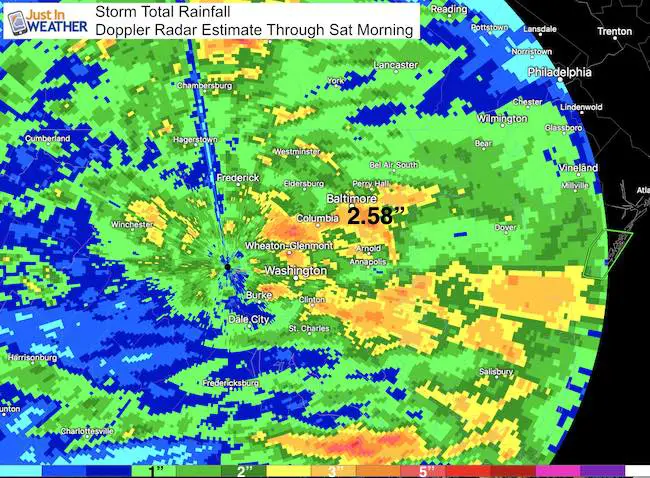 Saturday July 29
The heavy rain lived up to expectations for most. Baltimore's BWI recorded 2.58″ of rain, setting a new record for the date. The old mark of 2.28″ was set 146 years ago, way back in 1871. Doppler Radar shows that many places got over 3 inches (orange), but the banding did leave other spots thinking this was not such a big deal. Even though the average report was over 1 inch (green).  As some showers are possible today, the Flood Watch remains until 2 PM. This thing is not done yet…
Morning Analysis
Low Pressure has been plotted over Norfolk, VA which verifies the computer model forecasts, While the heavy rain bands did spread farther north, the storm itself does lend to the ice that this was handled well by our guidance. The follow through today will not stall, an update that showed up yesterday. However, we are still under the influence of the energy of this system and rain will try to develop until mid day, which clearing is expected to spread in from the north.
Cool Winds
Temperatures start off cool in the 60s inland and we should have the northerly winds remain holding highs in the mid to upper 70s all across the board.
Water Vapor Satellite Animation
This is an impressive storm for mid summer. Watch it wrap up overhead on this loop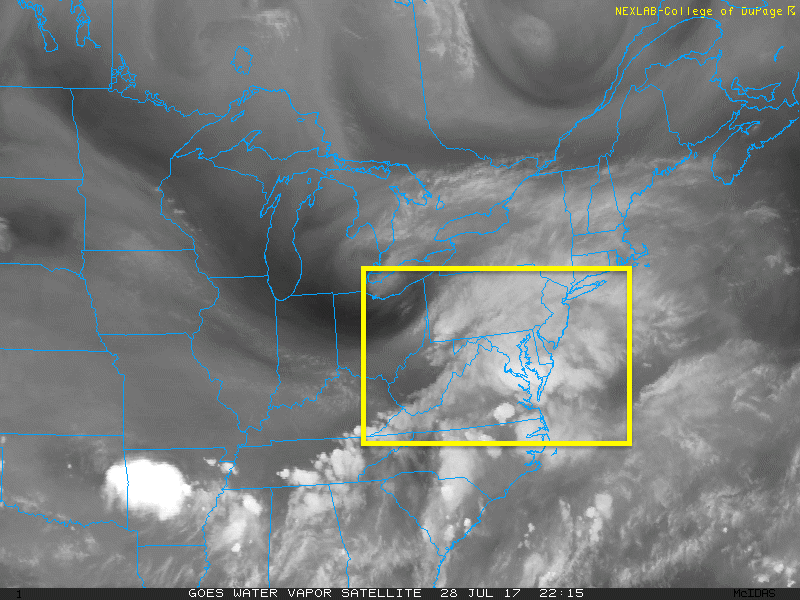 Showers Or Clearing Today?
I DO NOTtrust the short range modeling I saw this morning. It looked a bit overdone and already was wrong as of 8 AM while I was writing this report. So I just want to show a few snapshots to point out two key features for today. Again, it will not be a washout, but it will be cool and some showers likely to develop through mid day with the final piece of energy swinging through. So metro Baltimore could get a few hits of light rain, but the best chance of afternoon rain will be across metro Washington into Maryland and to the beaches.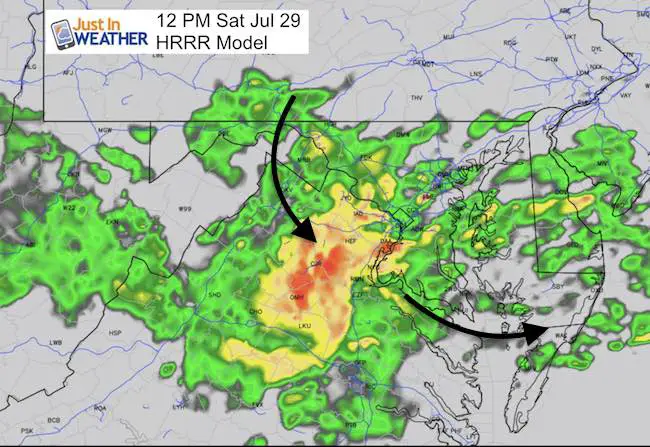 Afternoon clearing from the north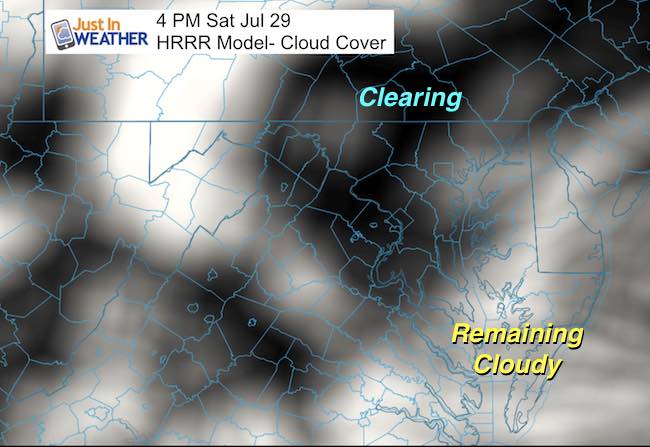 Tracking The Storm Off Of The Coast
Mid level winds show the strong circulation. As we gradually clear out later today and tonight (it will be chilly)… The storm will continue to show off for the beaches. Check out the high waves below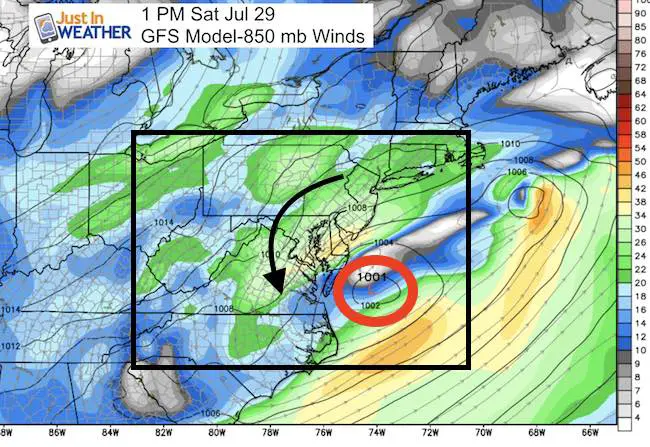 Wave Watch —-> slider
[metaslider id=50340]
Temperature Outlook
Once the storm pulls away, temps will return back into the upper 80s in a hurry mid week, then settle back a little next weekend.
Please share your thoughts, best weather pics/video, or just keep in touch via social media
Get the award winning Kid Weather App I made with my oldest son and support our love for science, weather, and technology. Our 3 year anniversary of the release and our contribution to STEM education is this November. It has been downloaded in 60 countries, and works in both temperature scales. With your support we can expand on the fun introduction to science and real weather.
Kent Island Tornado
Doppler Radar Loop: Likely Tornado On Kent Island July 24
Tornado Damage Photos On Kent Island: July 24 2017
Waterspout Video and Photos July 15 2017
Waterspouts photos August 21 2016
Maryland Trek 2017
Donations now being accepted. Please select "Cool Kids Campaign" in the options to add to our entire team's total.
Milestones this year:
I will do my 1000th mile on Day 1 in Garrett County
We aim to reach $100,000 for Cool Kids Campaign for the entire event.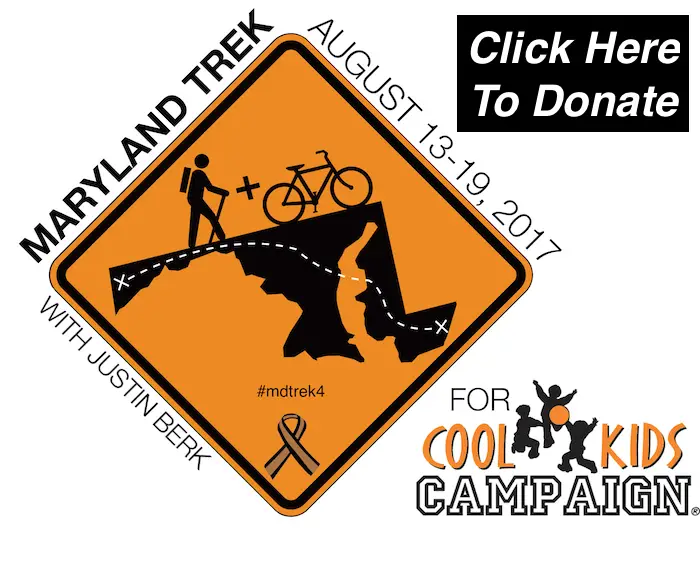 Faith in the Flakes
The store is closing for the season. Next week we wil be shifting back to spring mode. This will include a severe weather STEM assembly program.
Sign up for email updates on new posts

Since you may miss some posts via social media, click here for email alerts as a way to make sure you don't miss any.  *You may have to refresh that page once for your browser to clear out the images.

 Also See: