August 1
At first glance, there is nothing out of the ordinary as we begin August. It will be hot and more humid. No big deal, right? The risk of showers is low, but the HRRR model is insisting that a Bay Breeze might develop over Baltimore to produce an afternoon storm. I want to show this, but please understand that I don't expect this to be precise, rather a general idea that something will develop for a few hours. The exact location might be slightly different, but perhaps around the beltway.
Radar Simulation —> slider
[metaslider id=50339]
High Temperatures:
Most of our region will be in the upper 80s to near 90ºF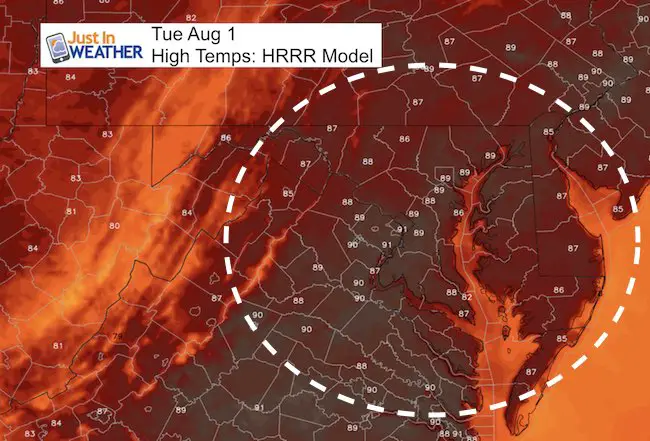 More Storms Building To Finish The Week
Notice the focus appears to be in typical areas along the hills and front ridge north and west of Baltimore. Often the terrain helps enhance showers there while near and south of I-95 has to wait for more of a focus or trigger a few days later.
—-> slider
[metaslider id=50396]
Temperatures will be climbing into the lower 90s, and then we get a break from the heat and humidity for the weekend. 
Tropical Depression Emily
This storm was ramping up and overachieved in Florida yesterday with flooding rain and tornadoes. There are 31 counties under a State of Emergency.
Today, winds are down to 30 mph as it moves off of the east coast into the Atlantic. Not more threat to land, but the rip currents will be a nuisance to beach goers all the way up to North Carolina.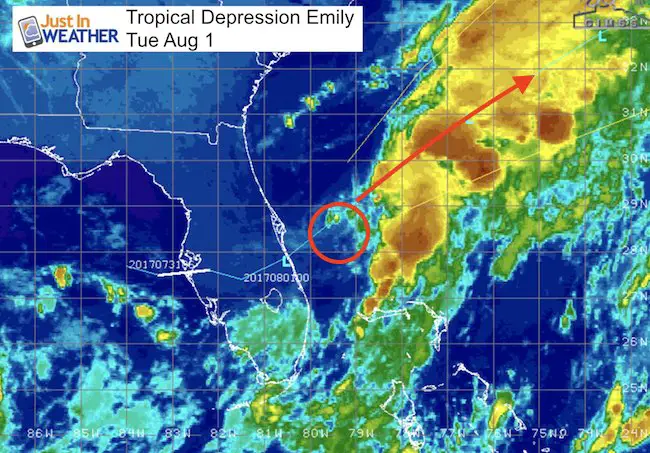 Live Radar Loop
Please share your thoughts, best weather pics/video, or just keep in touch via social media
Get the award winning Kid Weather App I made with my oldest son and support our love for science, weather, and technology. Our 3 year anniversary of the release and our contribution to STEM education is this November. It has been downloaded in 60 countries, and works in both temperature scales. With your support we can expand on the fun introduction to science and real weather.
Maryland Trek 2017
Donations now being accepted. Please select "Cool Kids Campaign" in the options to add to our entire team's total.
Milestones this year:
I will do my 1000th mile on Day 1 in Garrett County
We aim to reach $100,000 for Cool Kids Campaign for the entire event.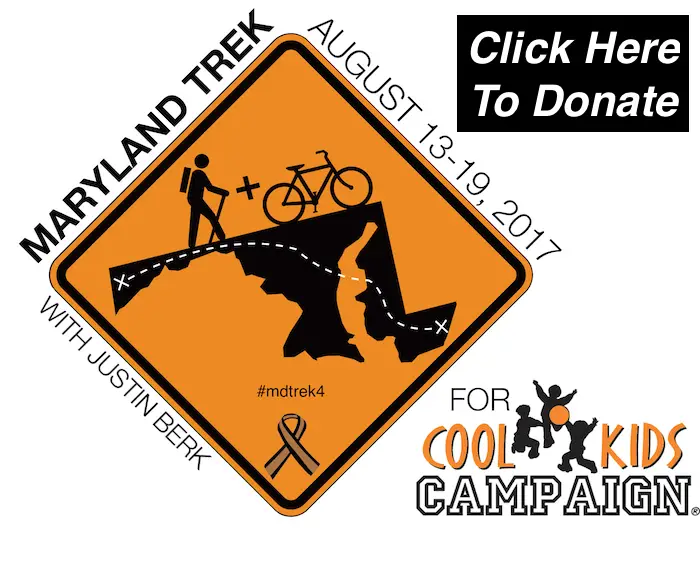 Kent Island Tornado
Doppler Radar Loop: Likely Tornado On Kent Island July 24
Tornado Damage Photos On Kent Island: July 24 2017
Waterspout Video and Photos July 15 2017
Waterspouts photos August 21 2016
Faith in the Flakes
The store is closing for the season. Next week we wil be shifting back to spring mode. This will include a severe weather STEM assembly program.
Sign up for email updates on new posts

Since you may miss some posts via social media, click here for email alerts as a way to make sure you don't miss any.  *You may have to refresh that page once for your browser to clear out the images.

 Also See: