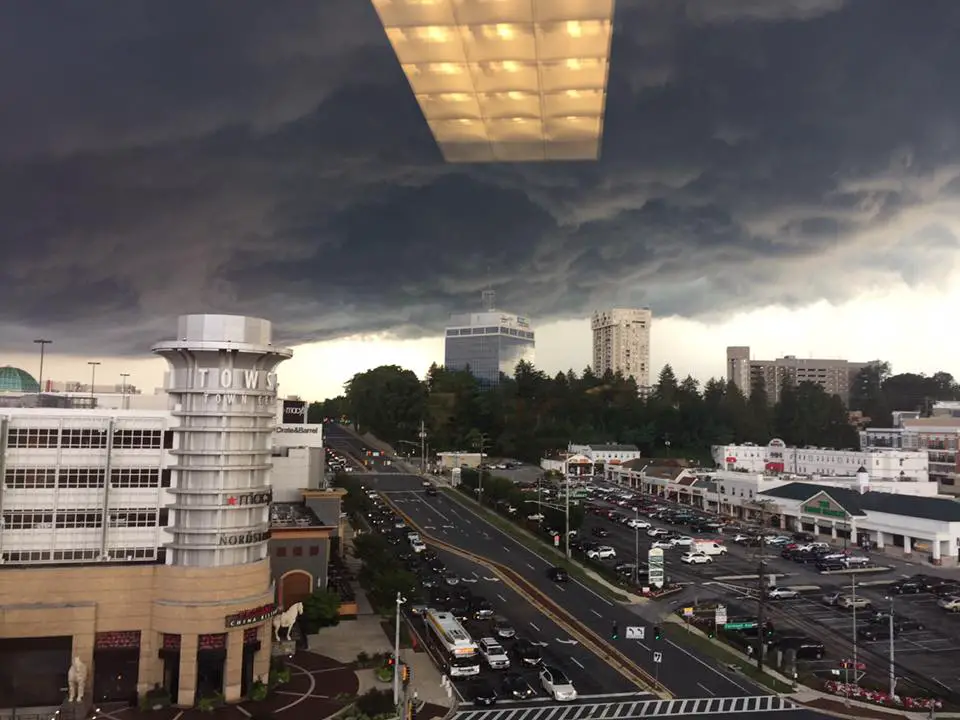 Friday August 4
The severe thunderstorm that hit Baltimore County around 5:30 PM Thursday August 3 2017 produce amazing cloud formation and incredible damage. The first image here over Towson is from Crissie Evans who works on the 8th floor of a building across from Towson Town Center. This is looking south and on the left side there appears to be a possible funnel cloud dropping. This matched the location where rotation would have begun as it passed on to Lutherville and Jacksonville to the north. Note the office light is reflecting on the glass. I have a link to my prior report showing Doppler Radar images suggesting rotation… below.
The purpose of this post is to show the damage. As I write this, we are waiting for a team from the National Weather Service to visit and survey the damage. Only NWS can official report a tornado with path and intensity. That is for legal and insurance purposes… But the images here suggest there is a good chance they will confirm it.
I have broken down the images in a few section just based on location. Thank you to everyone who shared photos. My heart goes out to all that were impacted by the damage. Sadly there was 14 year old killed and three people injured when a tree fell on a car in Lutherville MD, while pulled over to wait out the storm. If you were stuck on I-83 (like me) when it was shut down for tree and wire debris, that frustration was nothing compared to the cleanup and loss of life others suffered. We can only respect the power of nature and prepare when we can.  There was plenty of warning for this storm a I wrote in my last report, but this definitely over achieved.
Towson and Timonium Damage
—> slider
Many more pics below as well
[metaslider id=50637]
Pine Ridge Golf Course Photos
The course is closed for the time being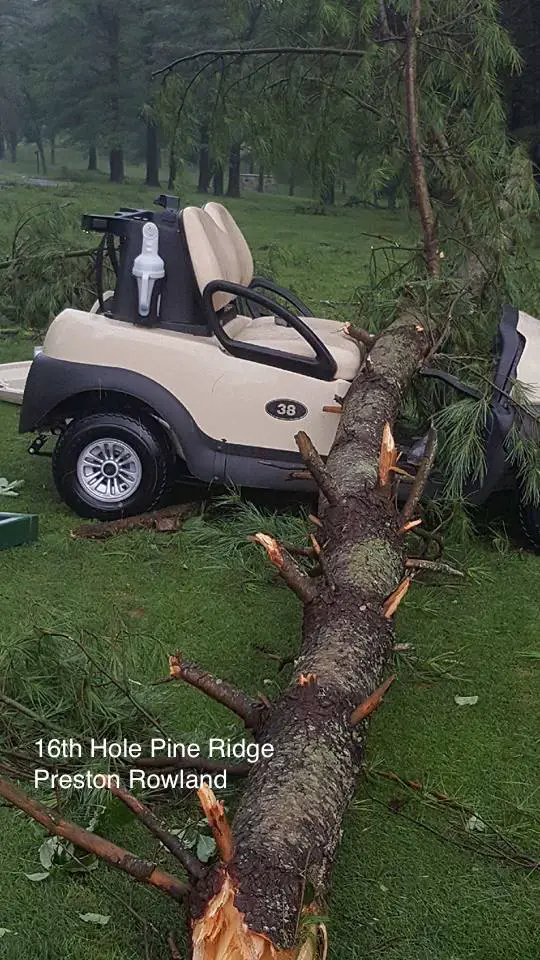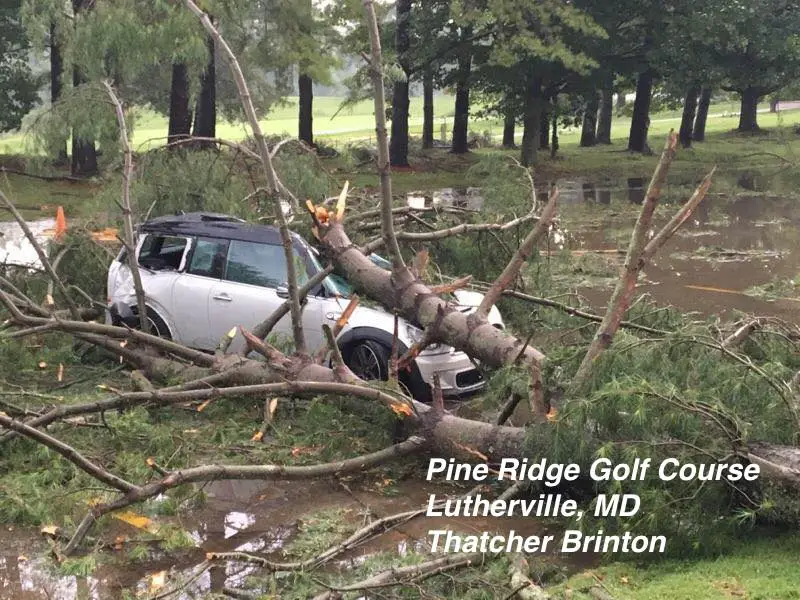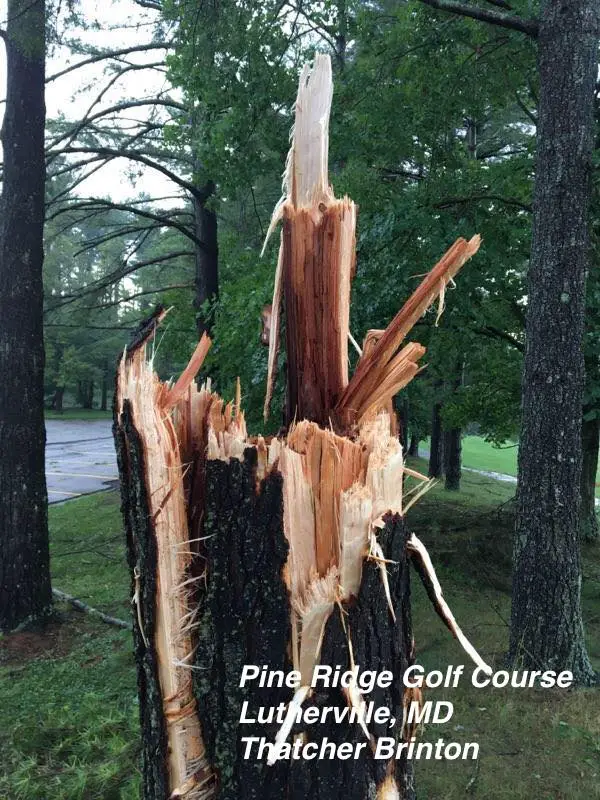 Cloud View Over Lutherville on the edge of the storm hitting
This appears to be just south of the Fairgrounds off Timonium Rd looking SW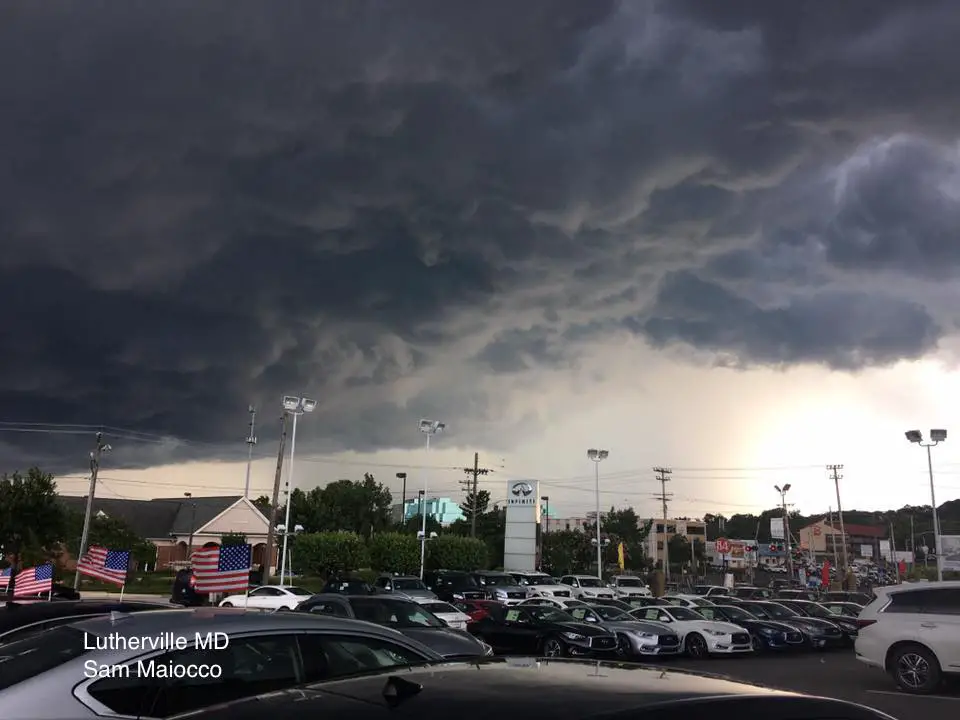 Lutherville And Other Baltimore County Locations
—> slider
[metaslider id=50610]
Was it a tornado? See the Doppler Radar images supporting that
Also see  the Kent Island Tornado Reports
Doppler Radar Loop: Likely Tornado On Kent Island July 24
Tornado Damage Photos On Kent Island: July 24 2017
Waterspout Video and Photos July 15 2017
Waterspouts photos August 21 2016
Please share your thoughts, best weather pics/video, or just keep in touch via social media
Get the award winning Kid Weather App I made with my oldest son and support our love for science, weather, and technology. Our 3 year anniversary of the release and our contribution to STEM education is this November. It has been downloaded in 60 countries, and works in both temperature scales. With your support we can expand on the fun introduction to science and real weather.
Maryland Trek 2017
Donations now being accepted. Please select "Cool Kids Campaign" in the options to add to our entire team's total.
Milestones this year:
I will do my 1000th mile on Day 1 in Garrett County
We aim to reach $100,000 for Cool Kids Campaign for the entire event.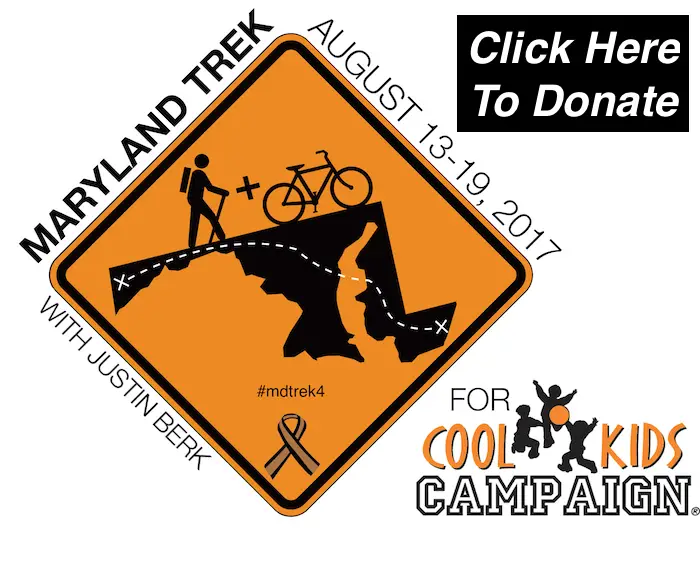 Faith in the Flakes
The store is closing for the season. Next week we wil be shifting back to spring mode. This will include a severe weather STEM assembly program.
Sign up for email updates on new posts

Since you may miss some posts via social media, click here for email alerts as a way to make sure you don't miss any.  *You may have to refresh that page once for your browser to clear out the images.

 Also See: