Wednesday August 9
There are two areas of interest in the Atlantic Basin today. Tropical Storm Franklin already crossed the Yucatan Peninsula and is currently regaining strength in the Bay of Campeche. This is expected to become a hurricane before hitting mainland Mexico. The second system is in the open Atlantic and has had trouble getting organized. There is a 40% chance it will grow into a tropical storm over the next 5 days.
The interest across the east coast may breath a sigh of relief. I showed the 10 day forecast trying to put this off of the east coast, but I also noted that our weather pattern does not support a landfall. We will have another storm system locally and a cooler air mass dominating the eastern US next week. That should push that storm to curve away from the east coast. The models seem to agree now. Here's a look, but note that does not keep us dry, just avoiding a hit from the tropical system.
2 Day Satellite Movie
Morning Tropical Set Up
If that Atlantic system does develop, here is the spread on the intensity. One third of these models show it reaching hurricane intensity.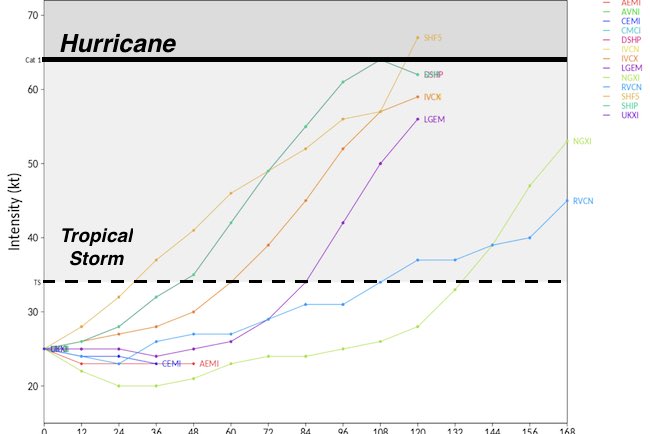 Not On The East Coast
The cool and wet weather pattern influencing our weather, will help to steer this away from the east coast. There is a good chance Monday will be wet at the beaches, but that is a good thing to help push that potential storm to curve away from the US shoreline.
Tropical Forecast Model Tracks
I will have the local weather outlook in my next post
Please share your thoughts, best weather pics/video, or just keep in touch via social media
Get the award winning Kid Weather App I made with my oldest son and support our love for science, weather, and technology. Our 3 year anniversary of the release and our contribution to STEM education is this November. It has been downloaded in 60 countries, and works in both temperature scales. With your support we can expand on the fun introduction to science and real weather.
Maryland Trek 2017
Donations now being accepted. Please select "Cool Kids Campaign" in the options to add to our entire team's total.
Milestones this year:
I will do my 1000th mile on Day 1 in Garrett County
We aim to reach $100,000 for Cool Kids Campaign for the entire event.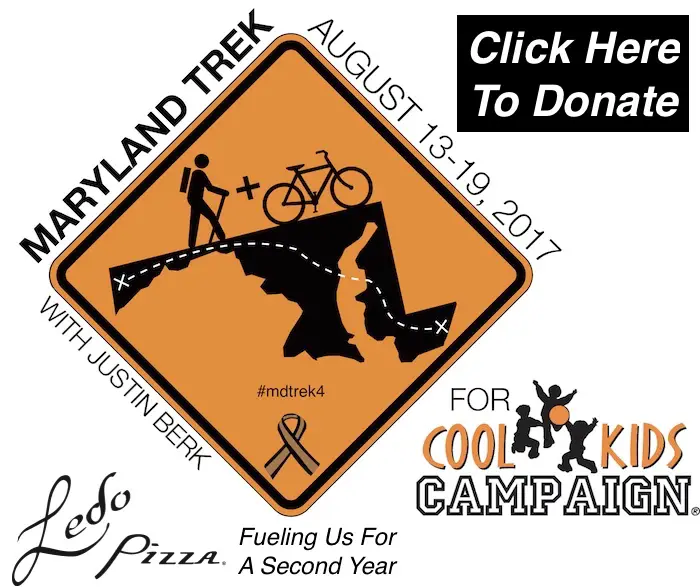 Faith in the Flakes
The store is closing for the season. Next week we wil be shifting back to spring mode. This will include a severe weather STEM assembly program.
Sign up for email updates on new posts

Since you may miss some posts via social media, click here for email alerts as a way to make sure you don't miss any.  *You may have to refresh that page once for your browser to clear out the images.

 Also See: