Tuesday August 29
The flooding from Harvey is still building in east Texas and the now tropical storm is poised to make another landfall on the border with Louisiana. But the element in the atmosphere that will finally pick up this storm and move it away from the impacted region will bring it our way in a few days.
I should point out that the storm will be in a diminished form, likely a tropical depression or just remnant Low. However it will the same core system and it will bring some heavy rain to parts of our area for the start of the Labor Day weekend. This could come with some flooding and threat for isolated tornados Saturday. So outdoor plans may need to be adjusted, and runners planning on the Charles St 12 will be watching closely. Right now I would plan for rain.
Before the forecast maps, check out this video showing  Harvey August 25 to 28 ramping up to Cat 4 before landfall and then stalling inland only to double back towards the coast.
Video: 4 Days of Hurricane Harvey Goes 16 Satellite
Today: Water Vapor Satellite Loop
(if this is not animating, refresh this page)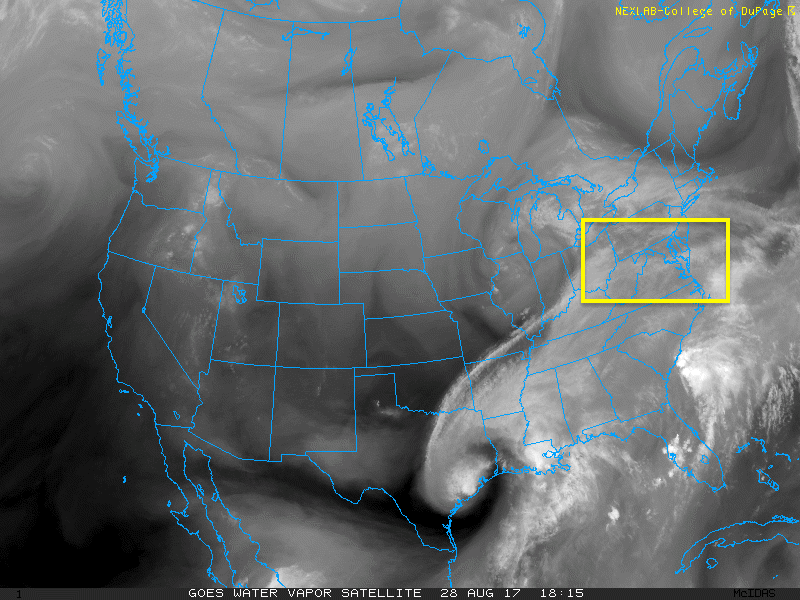 Forecast Maps:
The National Hurricane Center Forecast track pushes Harvey (remnant Low) our way over the next 5 days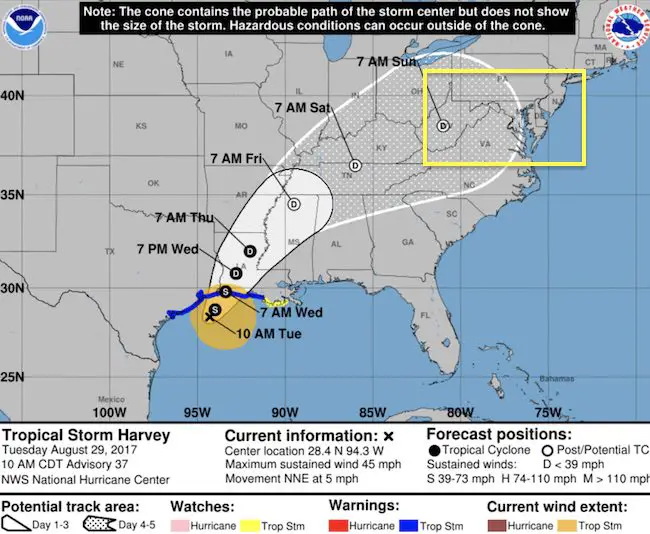 Model Tracking At Mid Level
Winds around 5,000 Ft above the surface and sea level pressure.
[metaslider id=51944]
Surface Map
The center of the ghost of Harvey will be rising along the Ohio River into Indiana… but rain will spread into our region by Saturday morning.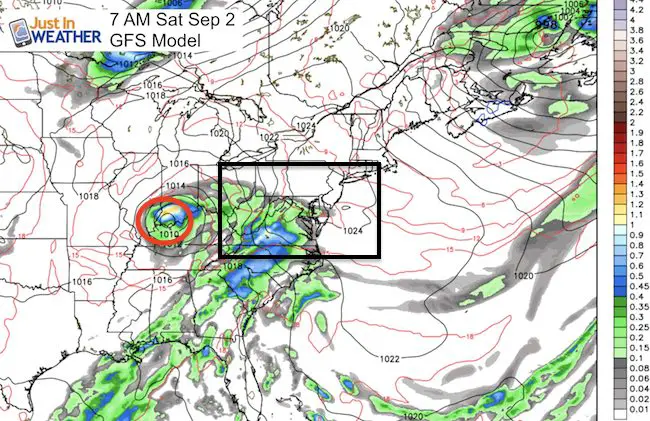 —-> slider: Closer look
I hesitate to show this because I am certain it will change. It is impossible to determine the location of the Low and the spread of the moisture as Harvey unravels. But the idea of moderate to heavy rain into parts of our region on Saturday is a good bet.  The Charles Street 12 road race may be threatened. This should move out and improve our weather for Labor Day Monday.
[metaslider id=51970]
Rainfall Forecast
Heaviest rain may mimic today's event with more south of Baltimore. Many areas could pick up over 2 inches.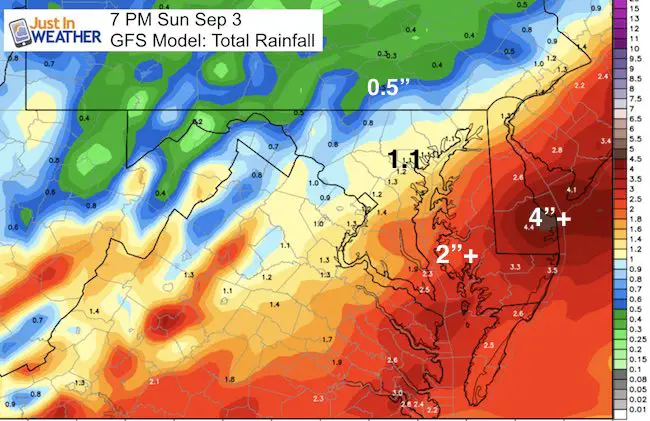 Keep on Trekking
Continue to be part of our Maryland Trek and Support Cool Kids Campaign. This was our best event yet and we want the message to carry throughout the year.
Proceeds go to programs that help children and their families ensuring cancer treatment.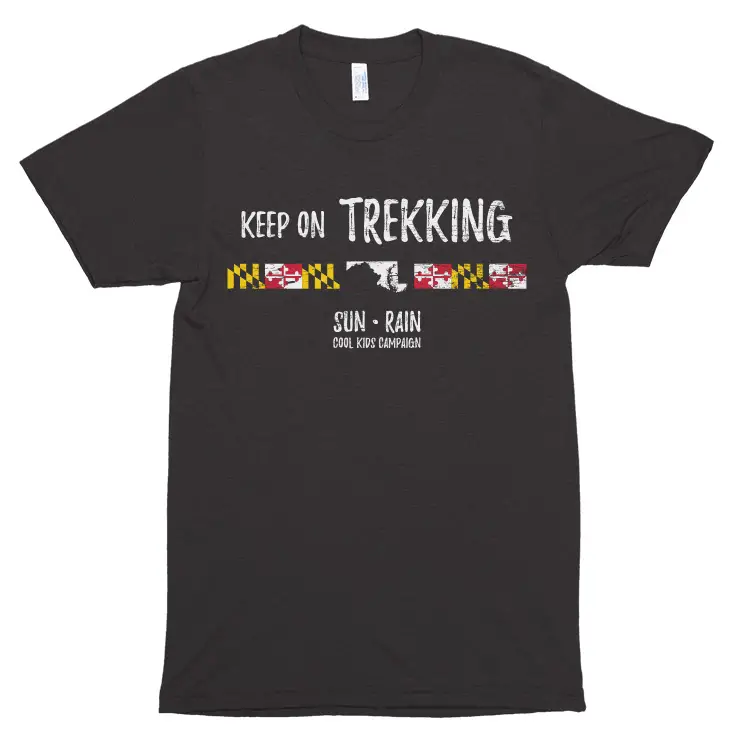 Please share your thoughts, best weather pics/video, or just keep in touch via social media
Get the award winning Kid Weather App I made with my oldest son and support our love for science, weather, and technology. Our 3 year anniversary of the release and our contribution to STEM education is this November. It has been downloaded in 60 countries, and works in both temperature scales. With your support we can expand on the fun introduction to science and real weather.