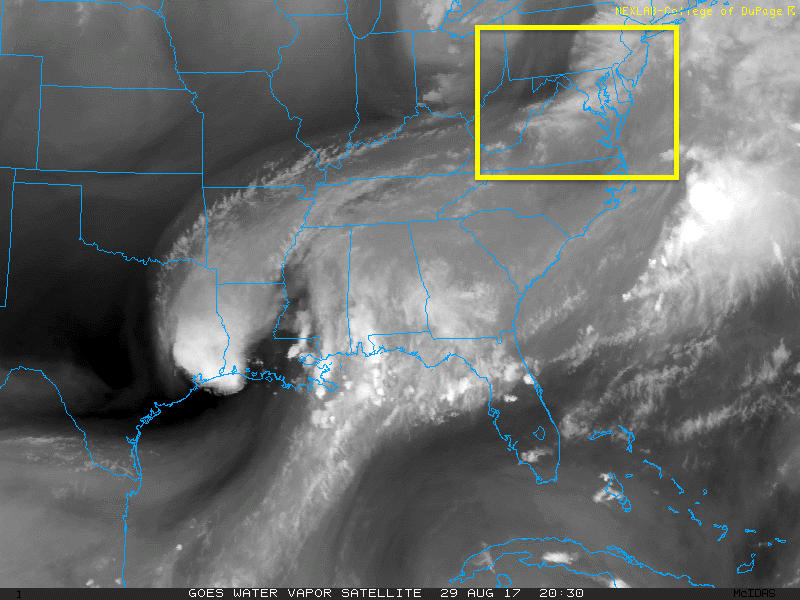 Wednesday August 30
Tropical Storm Harvey made its second US landfall and third overall this morning. The winds were 45 mph as the center touched just west of Cameron Louisiana. This time the storm will keep moving northeast towards Kentucky. Heavy rain is expected along the path for the next few days. Our region is in the eventual path, but that will be Friday night and Saturday as the storm dissipates. Then we see an improvement for Labor Day.  The main threat for us will be left over rain for about a day, but do not expect anything close to what happened in Texas.
Tracking At Mid Levels
Here is the wind field at 850mb or roughly 5,000 Ft aloft. The center of Harvey can be seen entering the Ohio Valley Friday night into Saturday, but it will be paling apart. There will be left over rain and some wind heading our way as we see the last gasp from this epic storm. Our timeline should be Friday evening into Saturday. The second half of the weekend will show an improvement.
—> slider
[metaslider id=52086]
Rainfall
This is the part I hesitate to show with confirmation. We will see rain, but the spread is subject to change based on how quickly Harvey's circulation dissipates. This model shows the rain split across our region with a pulse north and south of Baltimore but central Maryland in a lull. I will not assure this with confidence as I still think this is subject to change. The main issue here is the timeline and we can plan for Friday night through Saturday.
—> slider
[metaslider id=52116]
Rainfall Forecast
*Subject to change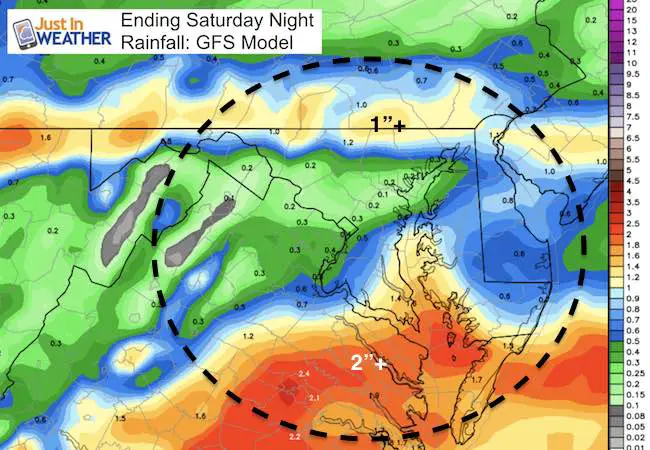 Temperatures
Is summer over? A return of sun mixed with clouds today will allow us to get back to the 70s. Tuesday's temps stayed at 68ºF. The average high for this date is 83ºF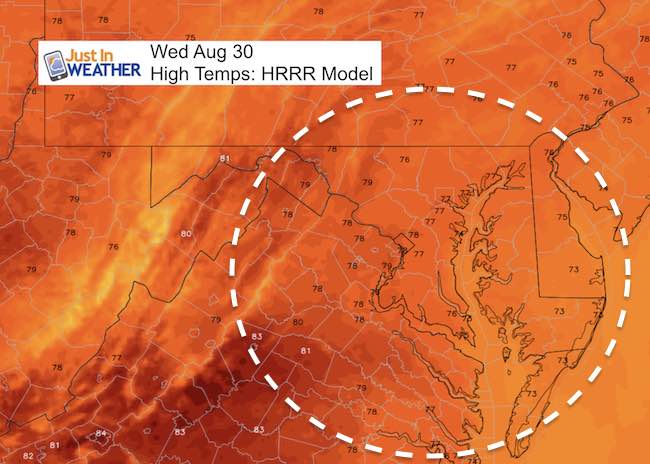 Outlook
Following our bout with Harvey, a brief warm up but then back to the 70s next week
Keep on Trekking
Continue to be part of our Maryland Trek and Support Cool Kids Campaign. This was our best event yet and we want the message to carry throughout the year.
Proceeds go to programs that help children and their families ensuring cancer treatment.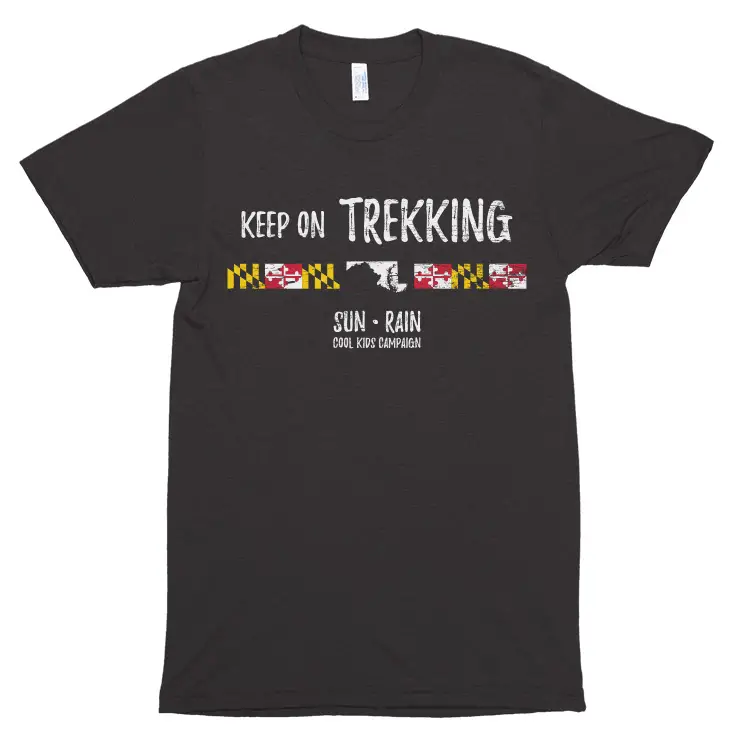 Please share your thoughts, best weather pics/video, or just keep in touch via social media
Get the award winning Kid Weather App I made with my oldest son and support our love for science, weather, and technology. Our 3 year anniversary of the release and our contribution to STEM education is this November. It has been downloaded in 60 countries, and works in both temperature scales. With your support we can expand on the fun introduction to science and real weather.