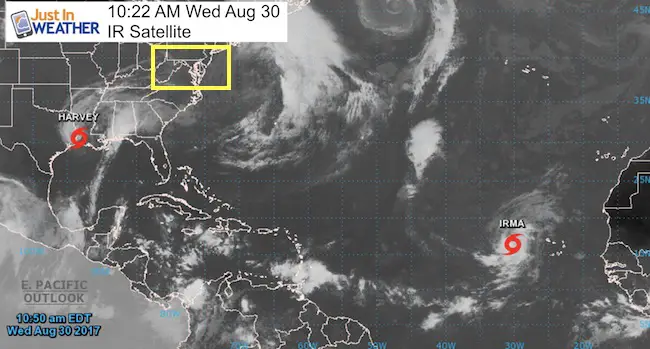 August 30
The 9th storm has been named in this 2017 Atlantic tropical season. It is another Cape Verde storm moving off of the coast of Africa, similar to how Harvey started. But that does not make this a repeat by any stretch. However, this will be over the open water for the next week with prospects of growing into a full fledged hurricane befog reaching the edges of the Caribbean.
Winds are 50 mph and it is moving to the west at 13 mph.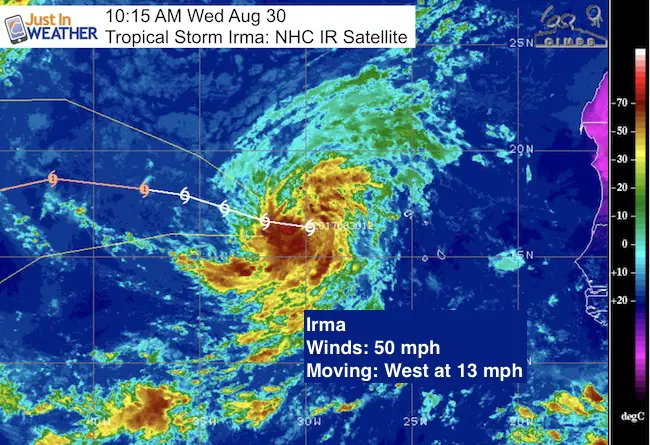 There is plenty of warm water and little obstruction in Irma's path. The growth is projected to be steady. While it ranges widely, there consensus puts this as a hurricane in the next 24 to 36 hours.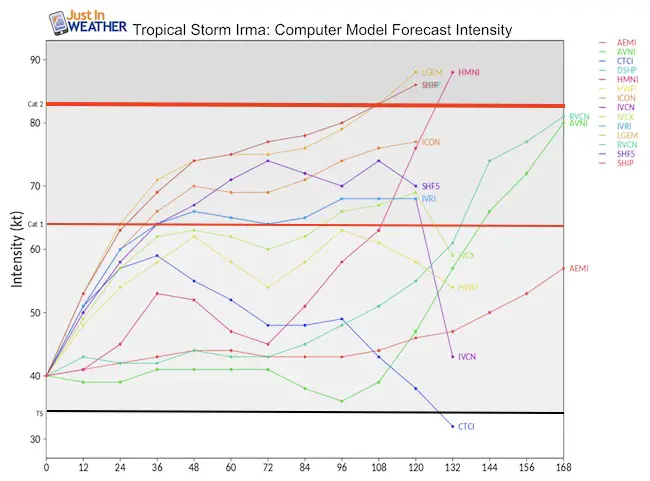 Long Range
We are just about to deal with what is left of Tropical Storm Harvey entering this weekend (See: Harvey brings us rain by Friday), so looking too far beyond is a tough pill to swallow for many.
The long range forecasts lose their reliability before any risk of landfall, so I would not hold too much promise to lock in the track yet. The Hurricane Models show this staying at a low latitude, but the GFS model has picked this up to be near Bermuda by the end of next week.
East Coast To Watch Development
The GFS Model shows the storm near Bermuda, but the overall pattern trend should keep the flow of westerlies in place to protect the eastern seaboard. This is only one projection and varies from the tropical models.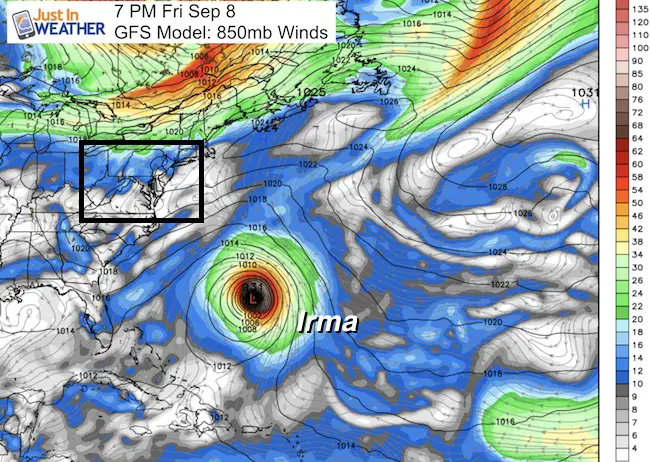 Keep on Trekking
Continue to be part of our Maryland Trek and Support Cool Kids Campaign. This was our best event yet and we want the message to carry throughout the year.
Proceeds go to programs that help children and their families ensuring cancer treatment.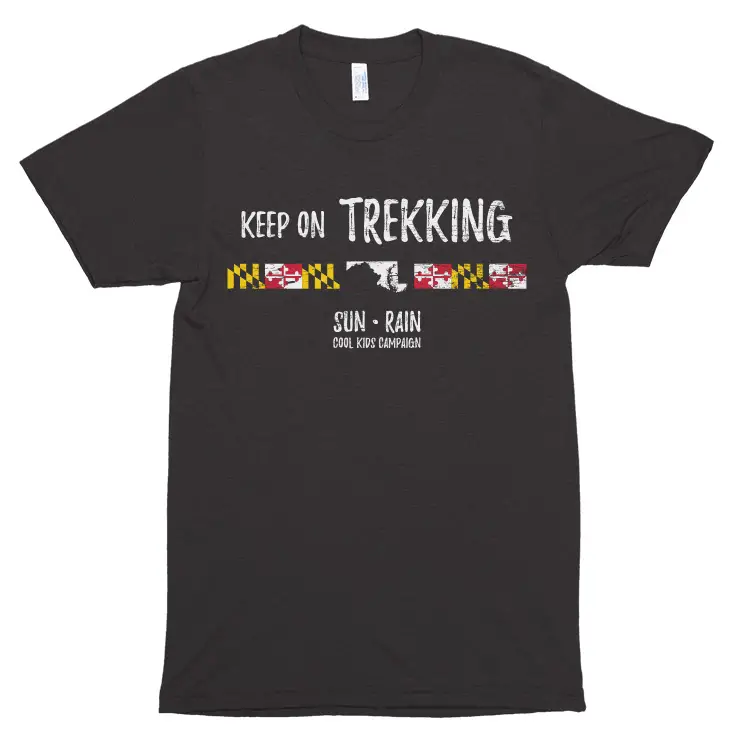 Please share your thoughts, best weather pics/video, or just keep in touch via social media
Get the award winning Kid Weather App I made with my oldest son and support our love for science, weather, and technology. Our 3 year anniversary of the release and our contribution to STEM education is this November. It has been downloaded in 60 countries, and works in both temperature scales. With your support we can expand on the fun introduction to science and real weather.