November 13 2018
There is a lot of attention on the next storm for the snow and sleet that we will get on Thursday. I wrote up my first call already and I understand the anticipation of stickage and anxiety for travel conditions in some areas. But w may be overlooking the big prize. The total precipitation expected (rain, sleet, and snow total) should be more than enough to take us over the top for the wettest year on record in Baltimore. Here's the ;latest.
The rainfall report as of 4 PM today at BWI
Today = 0.60″ rain
Month = 4.54″ rain. *3.14″ ABOVE Average 
Fall Season = 16.42″ rain. That is since Sep 1. *Almost double normal (8.76″)
Year Total = 61.68″ rain ***
This is what we need to jump spots:
0.67″ to reach 2nd place
0.98″ to hit 1st place 
Keep In Touch Every Day
Click here to sign up for email alerts…. Just in case you don't get the post on your social media feed
The FITF Store Is Open With Gear And SnowStix
The Next Storm:
How Much Total Snow + Sleet + Rain?
Many models have Baltimore at BWI with over 1 inches of liquid equivalent precipitation total. I chose the NAM 3 Km because it is actually one of the lowest rain totals… Basically, there is high confidence that by Friday this year of 2018 will be the wettest on record.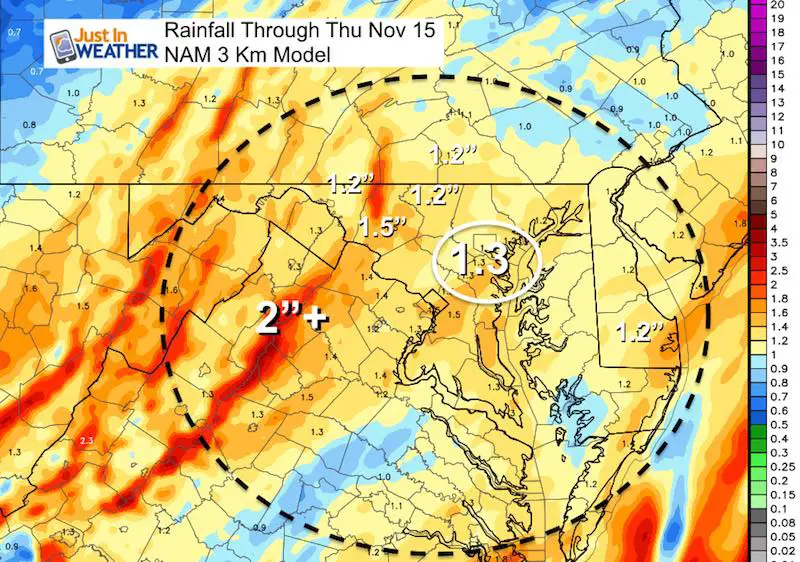 Storm Animation
We are likely going to see a mix of snow and sleet Thursday morning.  This is a potent Nor'easter that will change over to rain quickly by the Bay. But inland, the snow and sleet may linger through afternoon with accumulation. See my report below…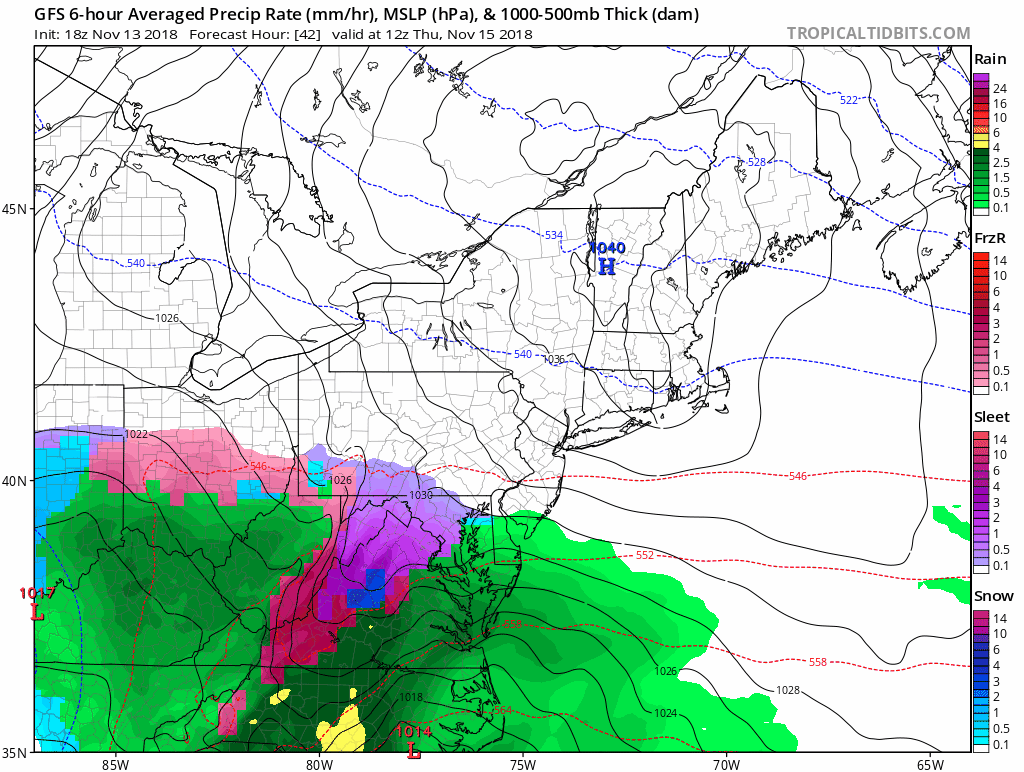 Clear To See: My First Call For Snowfall and Sleet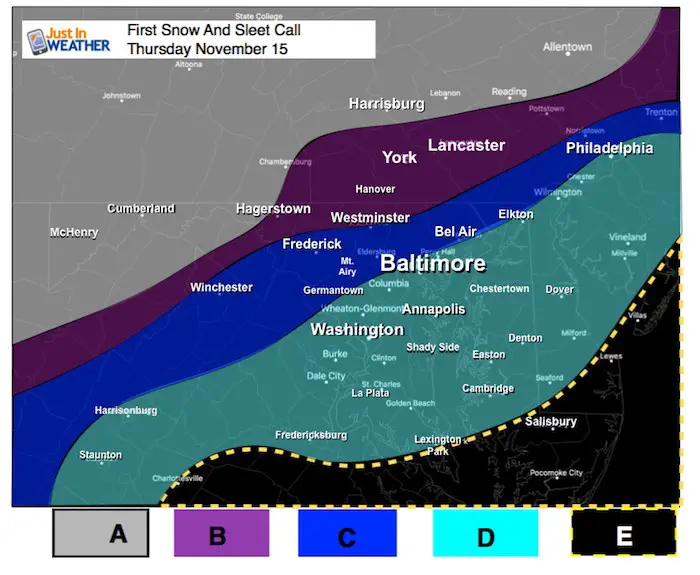 Winter Outlook
My Winter Outlook 2018-19: Multiple Nor'Easters and more snow
Related Winter Outlooks
Solar Cycle: When Sun Spots Are Low We Get More Snow
El Nino Modoki May Enhance Snow Chances
Sweet Spot: Hitting 70ºF on Halloween is followed by more winter snow
Will A Wet Summer Bring A Snowy Winter?
NOAA Winter 2018-2019 Outlook Explained: This Actually Supports Snow
Winter Outlook From Two Different Farmers Almanacs
Maryland Winters: Snowfall Maps and Baltimore Snow History 
FITF and SnowStix Stores are now OPEN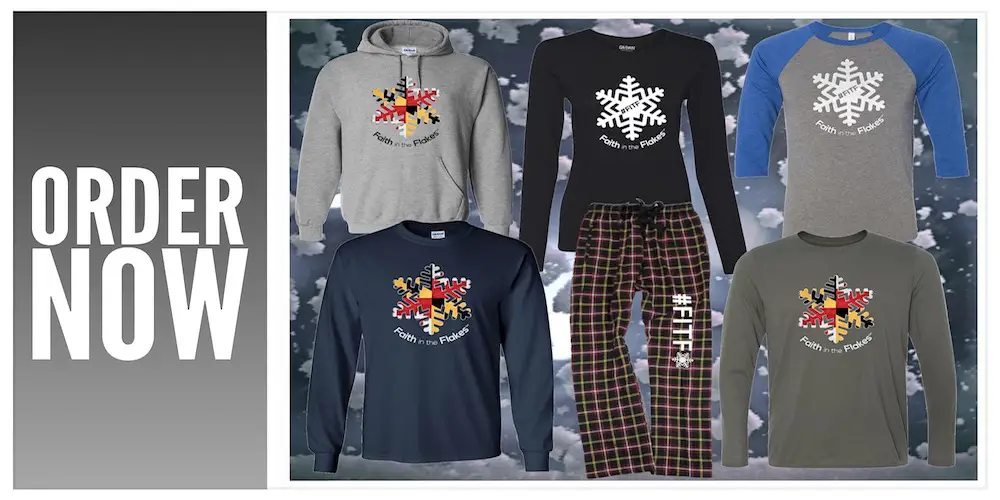 Snowstix- We Need You To Measure Snow Too
We are giving 10% of each sale to Just In Power Kids: Providing FREE holistic care for pediatric oncology patients.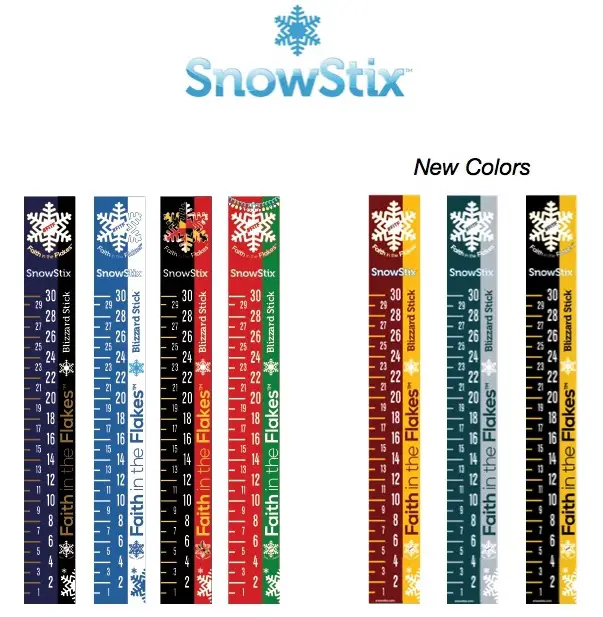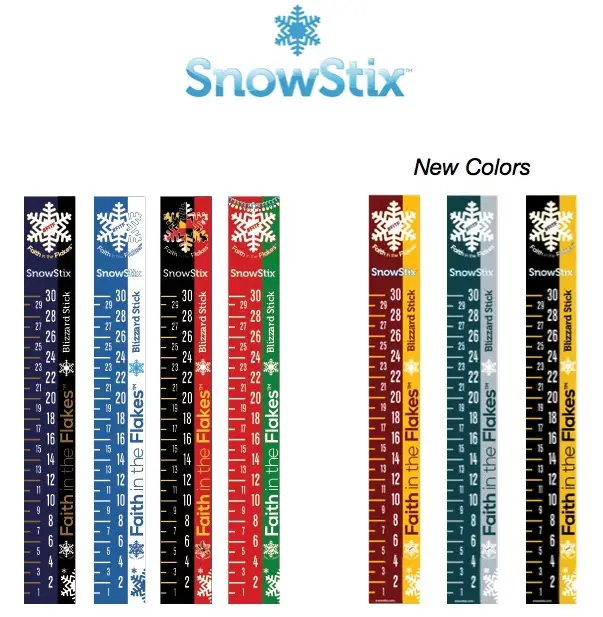 Keep In Touch Every Day
Click here to sign up for email alerts…. Just in case you don't get the post on your social media feed
Please share your thoughts, best weather pics/video, or just keep in touch via social media