November 14  Evening Update
We are going to get snow in the morning. At this point wintry weather is almost a certainty. The main questions relate to when and what will stick. There are so many factors that make this early season storm a very tough call for area schools. I do not envy anyone in that position and relayed that message to my school clients. I will be up at 4:30 AM to assess and try to stay ahead of this.
*It may be dry or raining  when school decisions are made, then dump snow a little later… but what lays and stays is in question. There is also big but potential on the upside for snow totals IF more can stick.
Below is the latest High Resolution Rapid Refresh Model (HRRR) to show the onset. But first, here are 8 main concerns:
The storm may begin as rain or sleet, then change to snow.  If schools delay, it might actually be worse a few hours later. I'll quote Pete Welsh from McDonogh, "Waiting a few hours may then end up in the thick of it".
The heaviest snow in our area may be between 8 AM and 11 AM as the mix and rain line creep up from the south.
As the storm develops, there will be a period of heavy snow and sleet. Even wth temps and ground above freezing, the intensity could overtake it and lead to stickage. Slushy stuff, not ice.
Inland cold areas may overachieve. Some places could blow out snow numbers if it remains below freezing. That is the key for stickage AND accumulation.
Ground temps are still warm, also in the 50s. We have not been below freezing for a few days. Tonight's temperatures will barely drop below freezing in inland areas. Metro areas will remain near or above freezing.
It is early in the season and Bay Water is still in the 50s. Nearby places will change over quickly with little to no stickage.
The normally colder places inland and up by PA will have lingering ice longer. I've seen many times when models calla thaw, but the cold air holds much longer.
There will be a push of cold air and some snow as this ends pre-dawn Friday.
---
Keep In Touch Every Day
Click here to sign up for email alerts…. Just in case you don't get the post on your social media feed
The FITF Store Is Open With Gear And SnowStix
I will be launching two new items today and tomorrow. But the weather forecast is more important now
---
Winter Storm Warnings and Winter Weather Advisories (From NWS)
Radar Simulation (Storm Arrival) —> slider
This storm will generate its own cold air. So starting with rain or sleet, then the upper air will chill and produce snow. Temps below may briefly drop or hold steady.  This is NOT an ice event, but a slushy snow event. Many areas will be near or above freezing with a warm ground.
[metaslider id=68414]
Temperature Timeline —> slider
Compare to the maps above and see that many areas will get snow while temps are above freezing. This complicates what can stick. But there is big bust potential on the upside if there is more stickage.
[metaslider id=68435]
How Much Will We Get?
Here is my final forecast. Compare to the models below.
Please note the legend at the bottom:
Metro areas will be mostly on the grass…
But some of northern Hartford, Baltimore, and Carroll Counties may get slick roads at times when snow is heaviest.
The best chance for road issues will be in the purple and gray zones. Travel may be slick there, but the arrival will be during or just after the school busses. The will be a tough call.
Click here to: Compare to NWS and other model forecasts
Ending As Snow?
The same color areas north of Baltimore that thaw later, may return to snow as this storm ends early Friday morning.
Winter Outlook
My Winter Outlook 2018-19: Multiple Nor'Easters and more snow
Related Winter Outlooks
Solar Cycle: When Sun Spots Are Low We Get More Snow
El Nino Modoki May Enhance Snow Chances
Sweet Spot: Hitting 70ºF on Halloween is followed by more winter snow
Will A Wet Summer Bring A Snowy Winter?
NOAA Winter 2018-2019 Outlook Explained: This Actually Supports Snow
Winter Outlook From Two Different Farmers Almanacs
Maryland Winters: Snowfall Maps and Baltimore Snow History 
FITF and SnowStix Stores are now OPEN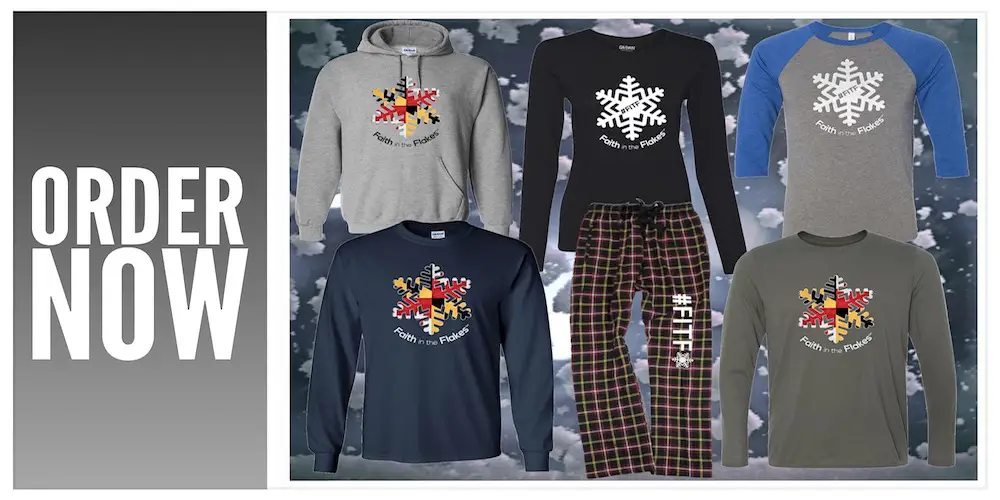 Snowstix- We Need You To Measure Snow Too
We are giving 10% of each sale to Just In Power Kids: Providing FREE holistic care for pediatric oncology patients.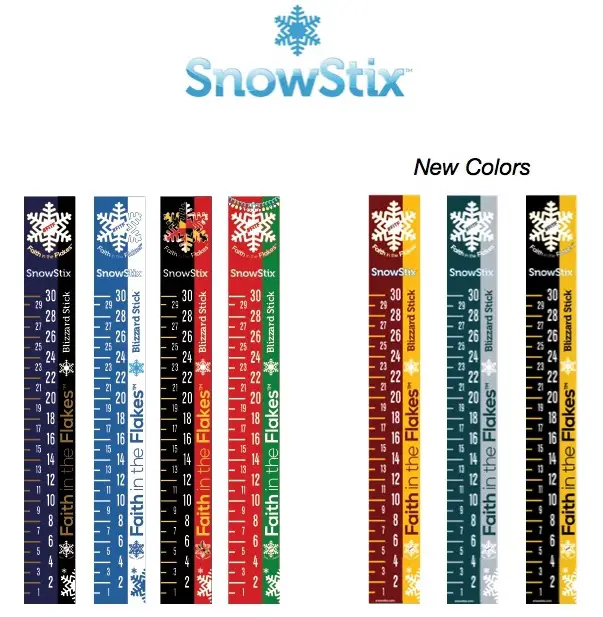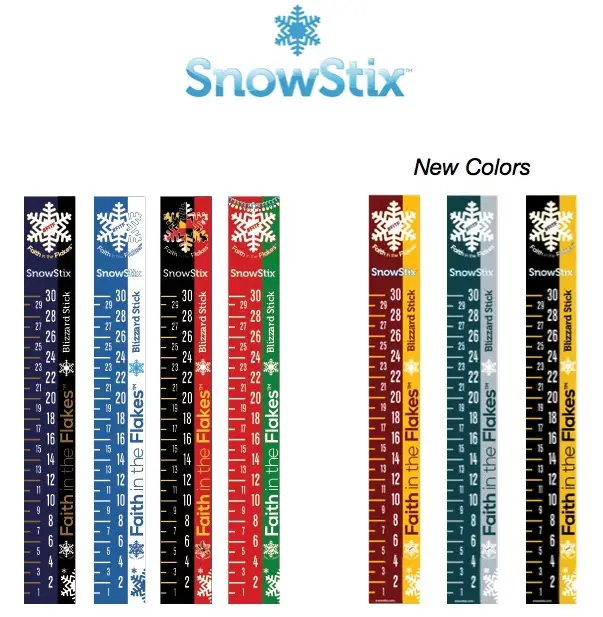 Keep In Touch Every Day
Click here to sign up for email alerts…. Just in case you don't get the post on your social media feed
Please share your thoughts, best weather pics/video, or just keep in touch via social media