December 5 2018
There will be a storm this weekend and that is the amazing part here. Our math and technology have been plotting this 10 days ahead of time. But tracking the path and even where the snow will fall is a little more difficult. On this FITF Day, we have flurries and snow showers across the region. There is even a Winter Weather Advisory in southern NJ for 1 to 3 inches of snow for a system many models missed.  This display has been more impressive than our short range models have shown, so why should we rely too much on a storm 4 days away?
This post is just an update on the latest model plots and animations. I am amazed how many people now use these models in conversation when I meet them. Just a few years ago it was like a foreign language.  Well, here is new update and we can see the Goldie-Locks set up again. One model went farther south. Two are in the middle, and the northern push might have you singing the National Anthem of another county.
Model Plots
There are animations below…
Oh Canada! ??
This GEM Model is the one I trust most in cold patterns. It is that stand alone with the strongest impact on our area Sunday night into Monday morning. But it also brings the storm close enough to change snow to rain on the Eastern Shore.
This falls in line with my Atmospheric Memory Theory…
But it is alone…
GFS FV3 and the old version
Note the time frame 1 AM Monday for the closest pass.
The FV Upgrade positions the Low east of Cape Hatteras and still has the northern edge into central Maryland.
The steady snow appears to be Washington DC and southward.
This also brings in a mix to rain on the Eastern Shore.
GFS 'Classic'
This is the model being phased out in January to be replaced by the FV3. This has the northern edge of the snow farther south just clipping Southern Maryland.
European ECMWF
The European Model shows the northern edge of the snow into central Virginia, missing Maryland altogether.  The Low remains suppressed farther south. This is due to giving a lot of credit to the High Pressure to our north.
If you want snow, then consider this may be a bit strong for this time of year.
See the Model Animations Below
Snow Day Kit Debut 
Our ritual the night before a storm is finally in one kit.
This includes a very soft raglan Tee printed inside out with #FITF ANF the check list,  #FITF spoon for under your pillow, ice cube tray with snowflake shapes, chalk, a #FITF wrist-band, a mini SnowStix, and a bag to carry it all in.
This debut price is $40 off of the retail cost. Order by December 10 and it should arrive for the holiday.
This will also help us give a free Snow Day Kit to each of the Just In Power Kids.
Snow Model Animations
Here are the loops to show how the storms track differently on the models shown above
Canadian GEM
7 AM Sunday to 7 AM Tuesday
This is similar to what most models were showing last week… The Canadian was less bullish then but remains all in for the past two days.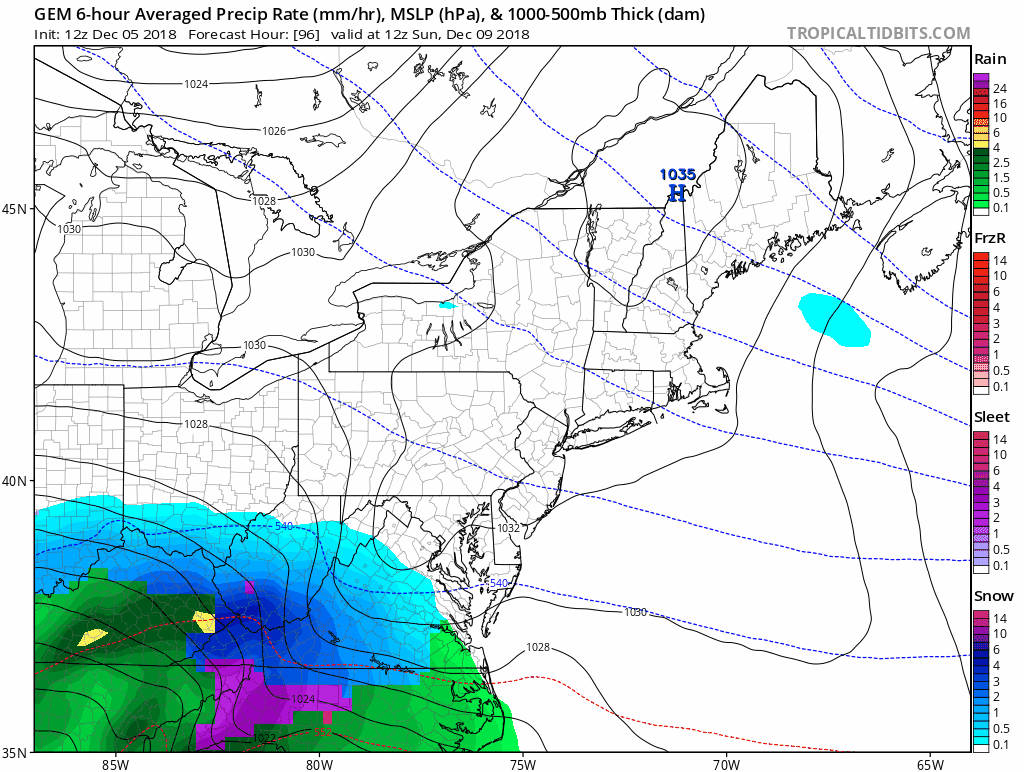 FV3- GFS
7 AM Sunday to 7 AM Tuesday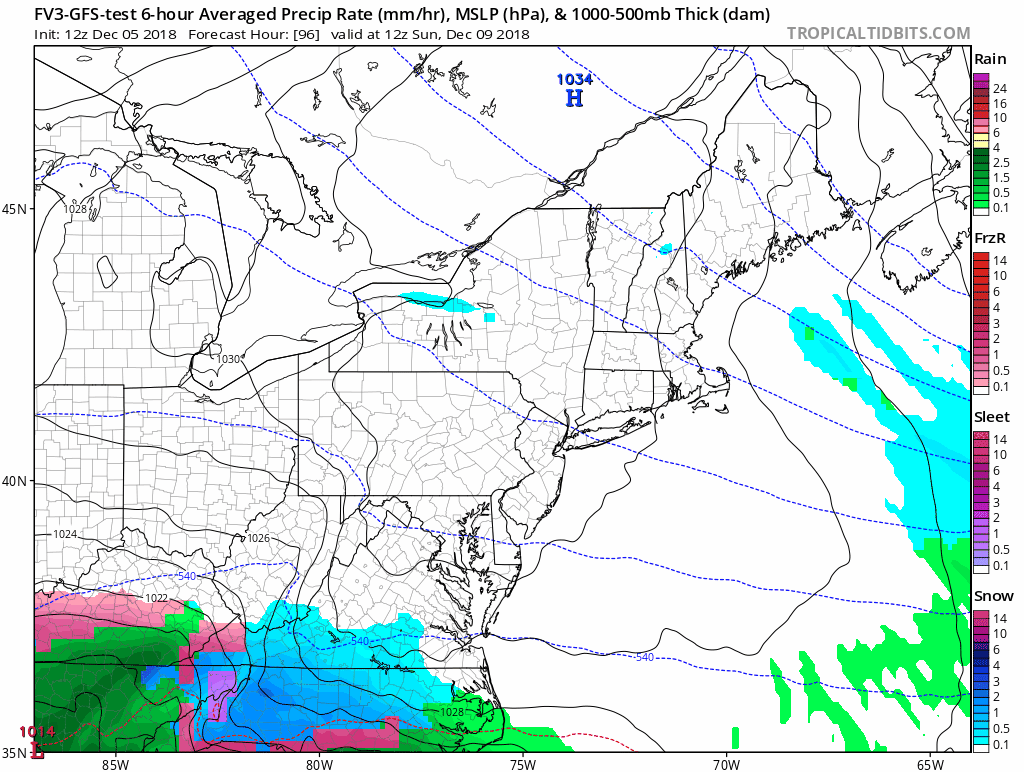 GFS
7 AM Sunday to 7 PM Monday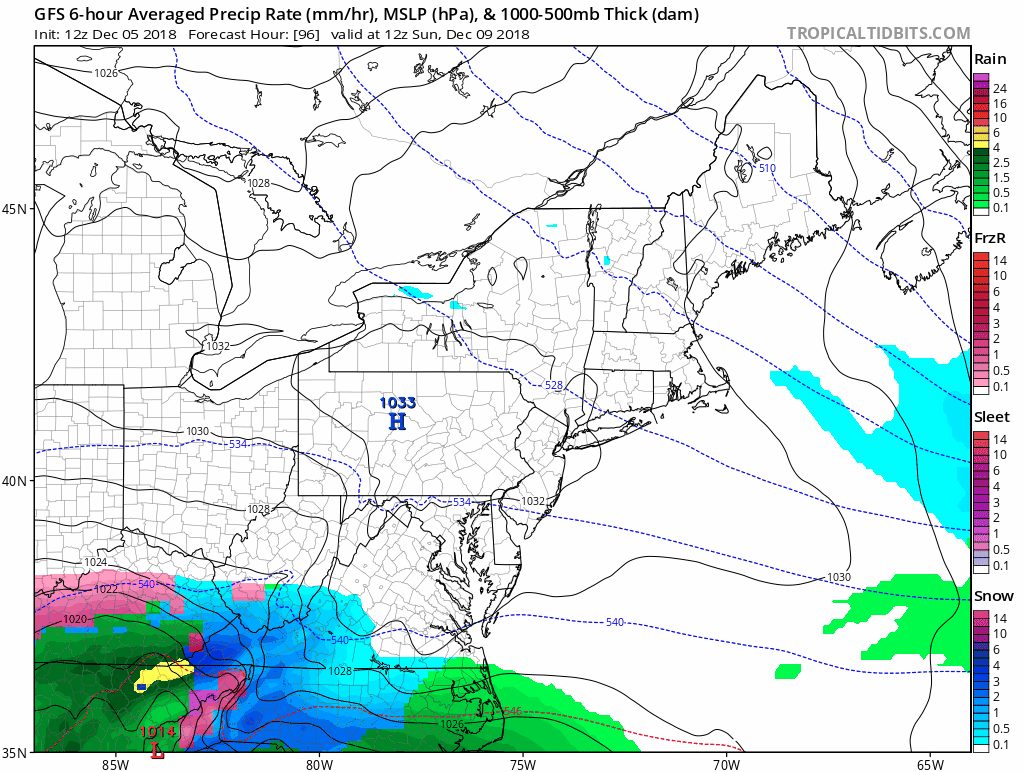 Notes:
It is still too early to lock in and there is obviously some information to be sorted by the modeling. This is still the time window to look for trends. What I see is still enough to plan for some impact at the end of the weekend.
Southern Maryland (Washington/Annapolis southward) and into Virginia:  You have a better chance to have snow. The odds of having an impact from this storm are 80%
Central Maryland around Frederick to Baltimore, I would keep watching and your fingers crossed. I still see this bumping north for some impact. The odds now are about 60%.
Southern PA, the chances are lower. I would still watch this in York and Lancaster Counties. The odds of getting snow from this storm are now about 30%
FITF and SnowStix Stores are now OPEN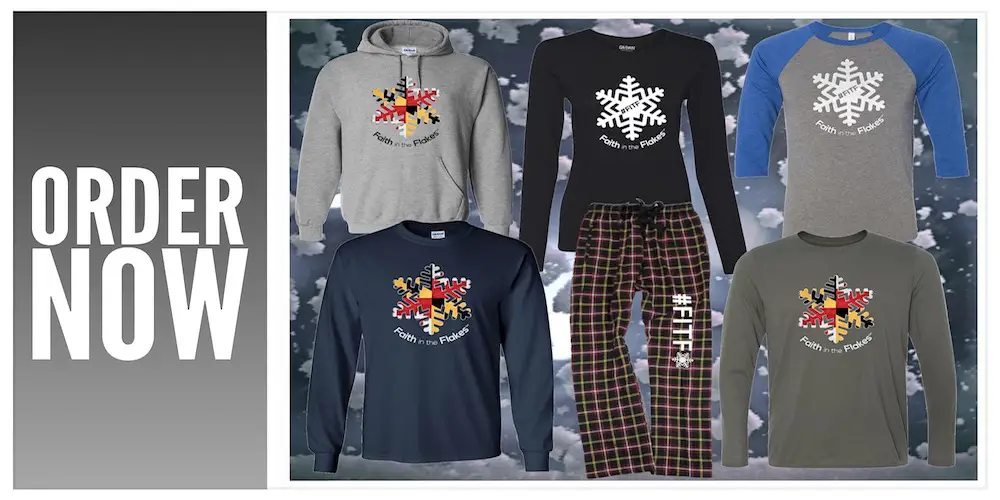 Keep In Touch Every Day
Click here to sign up for email alerts…. Be the first to hear the big news over the weekend
Also- Just in case you don't get the post on your social media feed
Please share your thoughts, best weather pics/video, or just keep in touch via social media
Related Links:
Winter Outlook
My Winter Outlook 2018-19: Multiple Nor'Easters and more snow
Interactive Snow Report
November 15 Snow Reports- Interactive Map Compared To My Forecast
Winter Snow And Top 5 Wet Years 
Snowfall Seasons at Beginning and End of Top 5 Wet Years In Baltimore
Related Winter Outlooks
Solar Cycle: When Sun Spots Are Low We Get More Snow
El Nino Modoki May Enhance Snow Chances
Sweet Spot: Hitting 70ºF on Halloween is followed by more winter snow
Will A Wet Summer Bring A Snowy Winter?
NOAA Winter 2018-2019 Outlook Explained: This Actually Supports Snow
Winter Outlook From Two Different Farmers Almanacs
Maryland Winters: Snowfall Maps and Baltimore Snow History 
Snowstix- We Need You To Measure Snow Too
We are giving 10% of each sale to Just In Power Kids: Providing FREE holistic care for pediatric oncology patients.