Wednesday January 16 2019
The second of the next two winter events will reach us later on Saturday and last the rest of the weekend. Sounds like a repeat of the last weekend, but this will be very different.  This time we will have a wintry mix and more importantly a Flash Freeze on Sunday to deal with. That is when temperatures drop so rapidly that road quickly ice up and travel will be dangerous. This is not hype, it is very likely, so please have some contingency in place for your Sunday plans.
I want to make sure you know I am sticking with my protocol and not giving a snow total forecast yet. But I will show you there models to help make my point. But first, here is what I think is the most important part of this storm:
Flash Freeze!
Quick Cast Notes:
Saturday afternoon or evening may bring in light snow or sleet at the start.
Saturday night into Sunday morning change to rain from south to north.

ICE may linger near the PA line or across southern PA. That extended icing is what the European Model shows. However the warming will be fighting north. We must consider more weight to the north push like last weekend's event.

Sunday afternoon and evening it will get cold. FAST! Change to snow, but amounts are not know. NO ONE knows how much we will get since the timing of the change over is up for debate.
Regardless of how much snow we get, the temperatures will drop rapidly and deep into a freeze. So anything that is wet, even treated roads, they could freeze and make for tough travel in a hurry.
Sunday Temperatures
The European Model (ECMWF) is the most aggressive with the cold air on placement and timing. Here is shows the flash freeze mid day in central Maryland. Early evening on the lower eastern Shore.
Baltimore:
31ºF at 1 PM

20ºF at 7 PM
Salisbury:
58ºF at 1 PM

25ºF at 7 PM
Early Afternoon
Evening 

Timing Of Snow Ice Rain and Refreeze
Here is a special look at the European simulation. Again, this is the most aggressive of the modeling today:
—> slider
[metaslider id=71066]
Models Don't Agree On Timing or Snow Totals
Scroll the slider above to 1 PM Sunday and compare to the FV-FGS and Canadian Models here
| | |
| --- | --- |
| Euro | FV3 GFS |
| | |
How Much Snow?
Again, NO ONE KNOWS FOR SURE YET!!!
I don't like snow total forecasting until within 72 hours of the event.  But here is a look at the spread among these three models.
Central and northern PA are likely to be in the 1 foot plus range. That is where it remains all snow.
Lower Susquenhanh Valley = Southern PA/York County has a big spread rom 2 to 8 inches below. I think this area may stay with more icing. If so, it could be extensive!
Central and southern MD: Change to snow will bring the flash freeze. Maybe a coating to a few inches in metro areas. This could all change if the change over is sooner. That would be if there is a southern push of the storm track.
Computer Model Snow Forecast Spread
European
Canadian
GFS
My Snow Forecast:
Click here to see the first event Thursday Night/Friday Morning. 
My first call for weekend snowfall will be issued Thursday evening.
Keep In Touch Every Day
Just in case you don't get all posts on your social media feed, stay up to date with the latest info…
Click here to sign up for email alerts…. Be the first to hear any new weather forecasts
---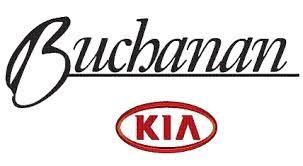 New Partner
Buchanan Kia of Westminster is a supporter of Just In Power Kids and Maryland Trek 6 in August 2019.
---
We are giving 10% of each sale to Just In Power Kids: Providing FREE holistic care for pediatric oncology patients.
Maybe These Snow Day Kits Worked- Get in on the action
NEW: Individual Items Are Now Available A La Carte.
FITF and SnowStix Available NOW
Please share your thoughts, best weather pics/video, or just keep in touch via social media
Related Links:
Winter Outlook
My Winter Outlook 2018-19: Multiple Nor'Easters and more snow
Interactive Snow Report
November 15 Snow Reports- Interactive Map Compared To My Forecast
Winter Snow And Top 5 Wet Years 
Snowfall Seasons at Beginning and End of Top 5 Wet Years In Baltimore
Related Winter Outlooks
Solar Cycle: When Sun Spots Are Low We Get More Snow
El Nino Modoki May Enhance Snow Chances
Sweet Spot: Hitting 70ºF on Halloween is followed by more winter snow
Will A Wet Summer Bring A Snowy Winter?
NOAA Winter 2018-2019 Outlook Explained: This Actually Supports Snow
Winter Outlook From Two Different Farmers Almanacs
Maryland Winters: Snowfall Maps and Baltimore Snow History