Sunday January 20 2019
The good news is that the sky will be clear for most of our region to view the Super Wolf Blood Moon Lunar Eclipse tonight. That is a mouthful, but this sky show does have a few names. The Wolf Moon is the name for a full moon in January as wolves are known for howling in the long nights.  The blood moon is the color of a total lunar eclipse. This is the first and only total lunar eclipse of 2019. So you might want to stay up late and watch it.
Let's get this out of the way first:  The winter storm has moved out and the flash freeze did not produce much ice locally. The cold wind are here and guaranteed to get worse tonight. The weather will justify the Wind Advisory and Wind Chill Advisory all during prime viewing of the sky show.
Safe To See
Unlike a solar eclipse, there will be no harmful rays to hurt you. This is OK to view with the naked eye. The rest of you will want to bundle up for sure. The weather is posted below. There are also tips for photographing the event, but I can imagine the cold air and wind might present a challenge to photographers.
Eclipse Timing
The fact that this is a super moon means it is closer to earth and will spend a longer time in the shadow. This will make this a pretty long duration event.
Start of Partial Eclipse: 10:34 PM
This is when the moon will appear to go through the phases. First growing dark portions. But eventually transitioning from dark to blood red. This is due to the light from the sun going around Earth's atmosphere and filtered through.
Total Eclipse Time: 11:41 PM to12:44 AM
12:12 AM = Peak Color
Total duration will be 1 hour and 4 minutes of blood red color
End of Partial Eclipse: 1:51 AM
Total Eclipse Time = 3 hours and 17 minutes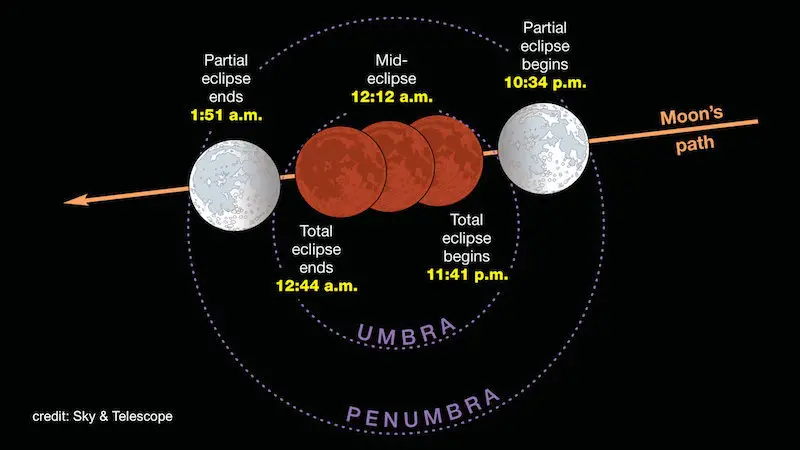 Best Show On Earth
We are in a great location for this lunar eclipse as it will be occurring around midnight  making it at the mid point of the sky. That means it will be in the mid portion of the sky and likely no obstructions, even if you are in the city.
The best location would be in the warmer tropics, but as you can see on the global view, the entire east coast and Caribbean have it pretty good.
Eclipse Weather
Clearing Sky – As the storm departs we will have dry air dominate most of our region. The only exceptions will be in the mountains where snow showers may remain over the ski resorts.
Keep In Touch Every Day
Click here to sign up for email alerts…. Just in case you don't get the post on your social media feed
Temperatures And Wind Chill
How BADLY do you want to see this?  For most, the view will be fine from home while looking out the window, or a quick jump outside. But if you plan to remain outdoors and allow your eyes to adjust to the darkness for the bess results, seriously BUNDLE UP
Wind Advisory: Gusts 40 to 50 mph
The combination of Wind Advisory and Wind Chill Advisory will be overlapping t viewing time. The strong winds may make it difficult to keep a tripod secured.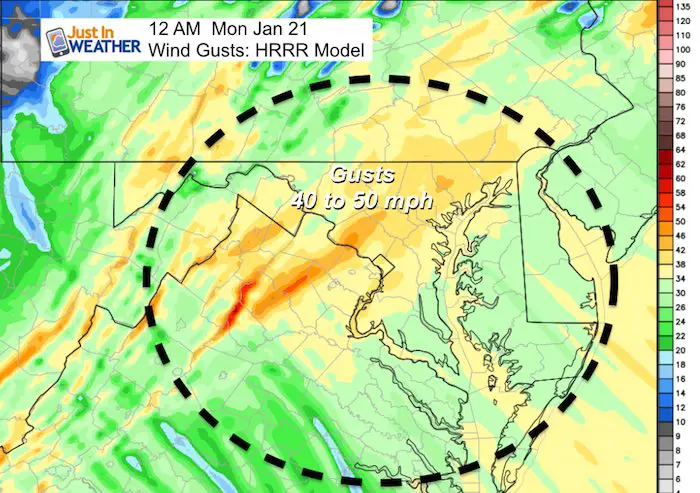 The reason for a tripod might help with long exposures or for background comparisons: See was an epic display in Dallas in 2015
What a timelapse of lastnights lunar eclipse and red moon over the city of Dallas… 10min timelapse amazing!!! pic.twitter.com/zdv0Nml27A

— Mick Malone (@ffmick) September 28, 2015
Locally we have had some photographers showcase the fruits of their labor with a collage. Nicole DeAngelo sent this one to me from October 2014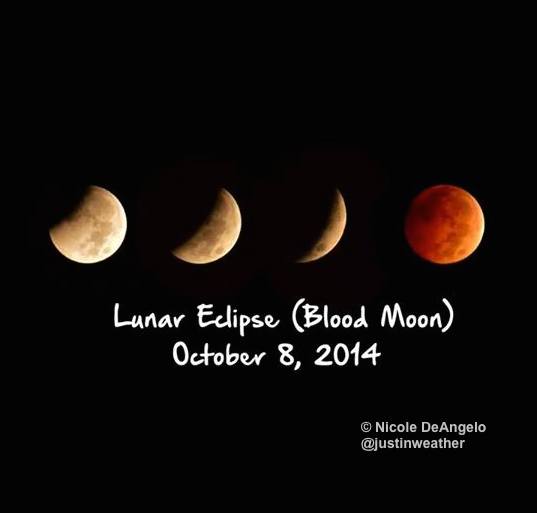 How To Photograph The Lunar Eclipse Video
Here are some tips for taking the best moon photos
If you get good photos, please make sure to share them with me on social media. Make sure to let me know your handle on Twitter or Instagram so I can tag them and send more people your way.
Good luck and stay warm!
Please share your thoughts, best weather pics/video, or just keep in touch via social media
SnowStix Sale
We were featured on The Weather Channel this weekend as Jim Cantore has a personalized Thudersnow Whisperer.
In celebration of this, we are having a 20% off sale through MLK Day Monday
Use promocode: THUNDERSNOW20
We have added a bunch of new color options

We are giving 10% of each sale to Just In Power Kids: Providing FREE holistic care for pediatric oncology patients.
Related Links:
Winter Outlook
My Winter Outlook 2018-19: Multiple Nor'Easters and more snow
Interactive Snow Report
November 15 Snow Reports- Interactive Map Compared To My Forecast
Winter Snow And Top 5 Wet Years 
Snowfall Seasons at Beginning and End of Top 5 Wet Years In Baltimore
Related Winter Outlooks
Solar Cycle: When Sun Spots Are Low We Get More Snow
El Nino Modoki May Enhance Snow Chances
Sweet Spot: Hitting 70ºF on Halloween is followed by more winter snow
Will A Wet Summer Bring A Snowy Winter?
NOAA Winter 2018-2019 Outlook Explained: This Actually Supports Snow
Winter Outlook From Two Different Farmers Almanacs
Maryland Winters: Snowfall Maps and Baltimore Snow History