Thursday January 24 2019
We had our second storm in a week with heavy rain and a warm up followed by cold, dry air. Earlier today, Baltimore's BWI reach 57ºF at 11 AM, well above the average of 41ºF for the date. There expression what goes up, must come down has some relevance to weather. The jet stream is about to flip to balance things out. We have discussed the big chill expected for the end of this month a few times. The infamous Polar Vortex is about to get dislodged and dive south from the North Pole into the northern US next week. Yes, that term is about to get tossed around again. Getting the cold air here is almost certain and it will challenge a few records. The next challenge will be if this will bring on the snow as well.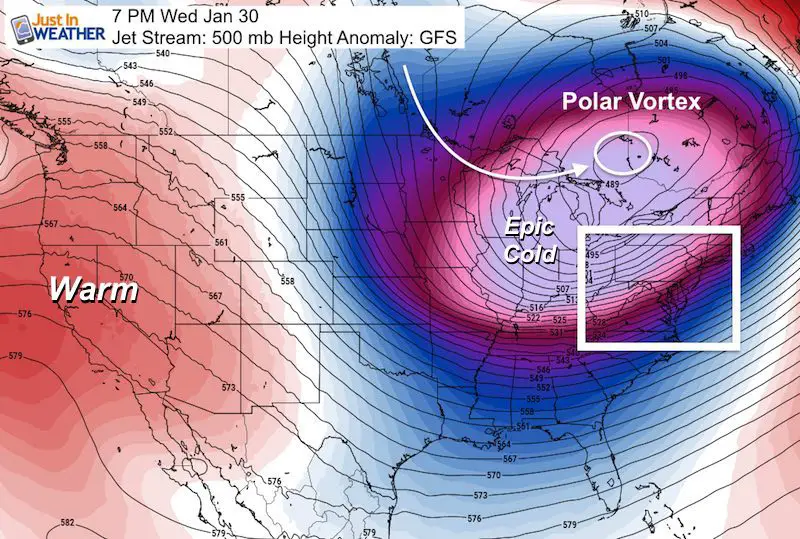 The Polar Vortex has become and overly used media term, but it is a legitimate weather phenomenon that us weather geeks have known about for decades. If you look back at all historic arctic outbreaks and record winter cold, it most likely had to do with the Polar Vortex dropping across the northern US. So, no fear about the planet falling apart. This is really just going to be very cold. Possibly record setting, and just under a week away.
Jet Stream Animation
Watch the center of the screen here and see the blue circle. That is the Polar Vortex around the North Pole. There is one drop south, then it redevelops and the second push dives from the Arctic starting Sunday January 27. This reaches Minnesota, Wisconsin, and northern Michigan Tuesday and Wednesday. The core will pass to our north but bring us our coldest air next Wednesday and Thursday.
Temperature Drop Animations
Here is the European ECMWF Temperature Anomaly forecast. This shows the comparison of both high and low temperatures compared to climate normals.  The light purple colors show temperatures 16 to 20 degrees below average by next Thursday morning. *I am sorry the GIF does not pause longer at the end.
Temperature Forecast Animation
The GFS Model puts Baltimore within a degree above or below zero by next Thursday morning.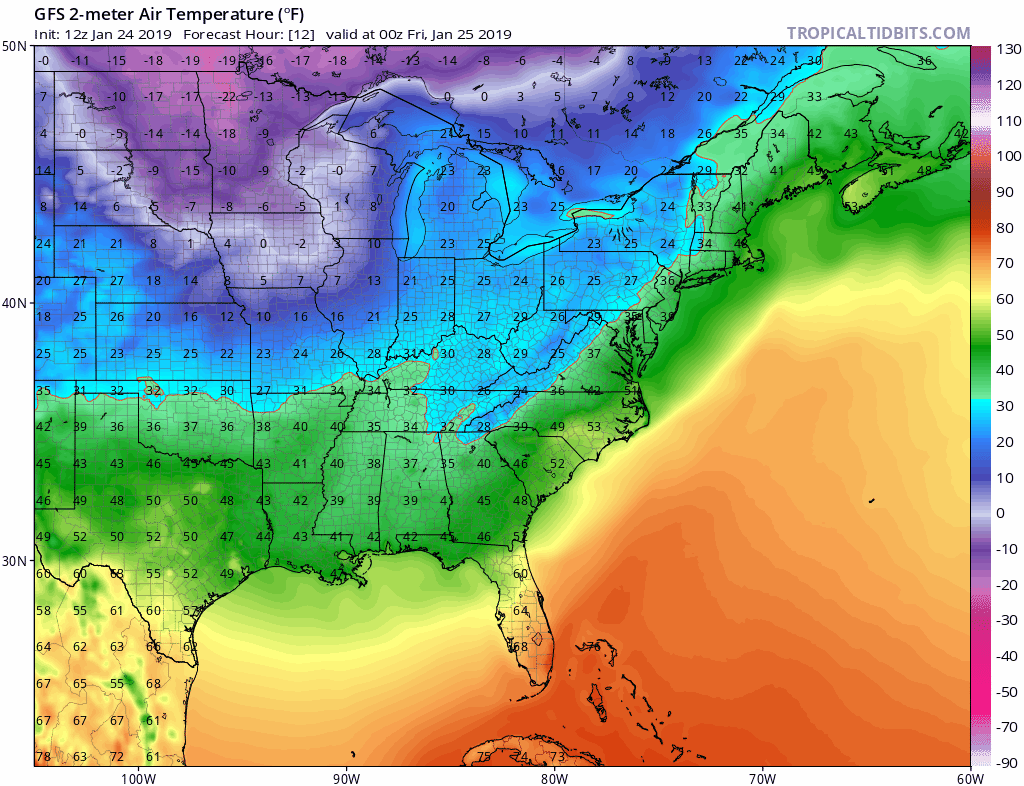 Still image of Thursday morning
While I need to suggest that sometimes computer model forecast over anticipate the initial surge of arctic air, air this cold has reached the US before. It is just rare. Baltimore did record -7ºF on Jan 17, 1982, and Jan 29, 1963. It will not be that cold here this time.
This map is NOT wind chill. It is forecasting actual surface temperatures in the -25ºF to -31ºF range across Ohio and Indiana.
The coldest I ever experienced was -24ºF walking to class at Cornell in the early 1990s. That reading was measured at the Game Farm Rd weather station in Ithaca and it was a surreal experience. Let me tell you that making that walk for an early morning thermodynamics meteorology class was something I wasn't excited about,  but I had to experience. The acoustics change at very cold temperatures. So things outside sound different. It is possible to occur and it is tolerable with light wind and with the proper gear.  This time, for us getting near zero is possible.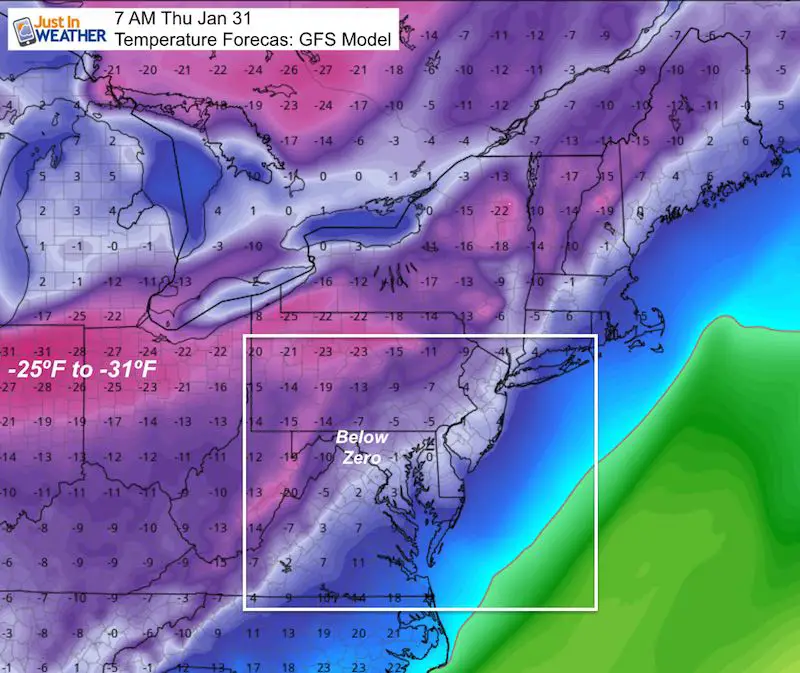 Temperature Outlooks
Let's first take a look at some climate date for Baltimore at BWI for next week:
January 30 (Wed):
42ºF = Normal High
16ºF = Record Cold Max Temperature *(Chance to break this)
-4ºF = Record Min Temperature *(Chance to break this)
January 31 (Thur):
42ºF = Normal High
22ºF = Record Cold Max Temperature *(Chance to break this)
+4ºF = Record Min Temperature *(Chance to break this)
The GFS Model temperature outlook brings Baltimore close to zero next week, but only keeps the arctic air around for three days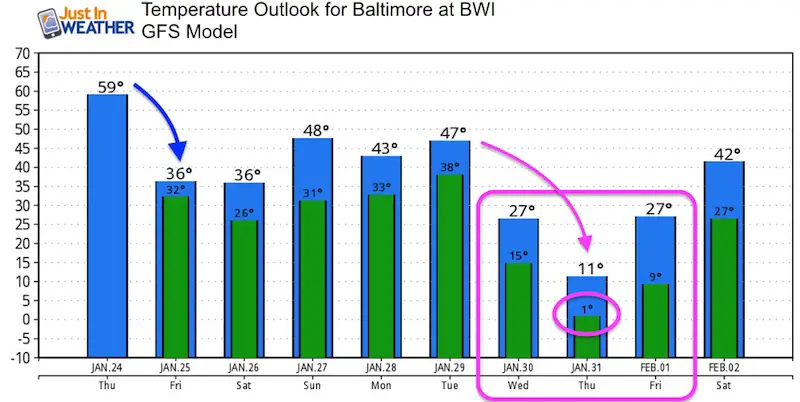 The European Model modifies the cold air a little as it arrives a day earlier (Wednesday). But then reinforces it, keeping it around longer.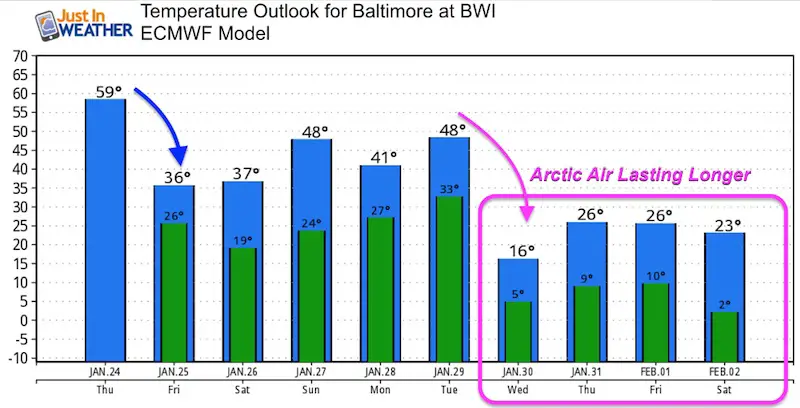 Will It Snow?
Once again, I do NOT trust modeling this winter. There were many that thought last weekend wound be our snowstorm a week prior. I didn't bite on that. Many models also saw a snowstorm this Sunday and Monday, but that appears to line up as well.  But, with the arctic air, I see we will have some snow as it arrives. Plus, we may also have some upper level energy in the form of clipper bring in some light snow.
I am not using for any major events, but there will be a few chances for light snow, and make some stickage. Any stickage would help reinforce and support the coldest air for us.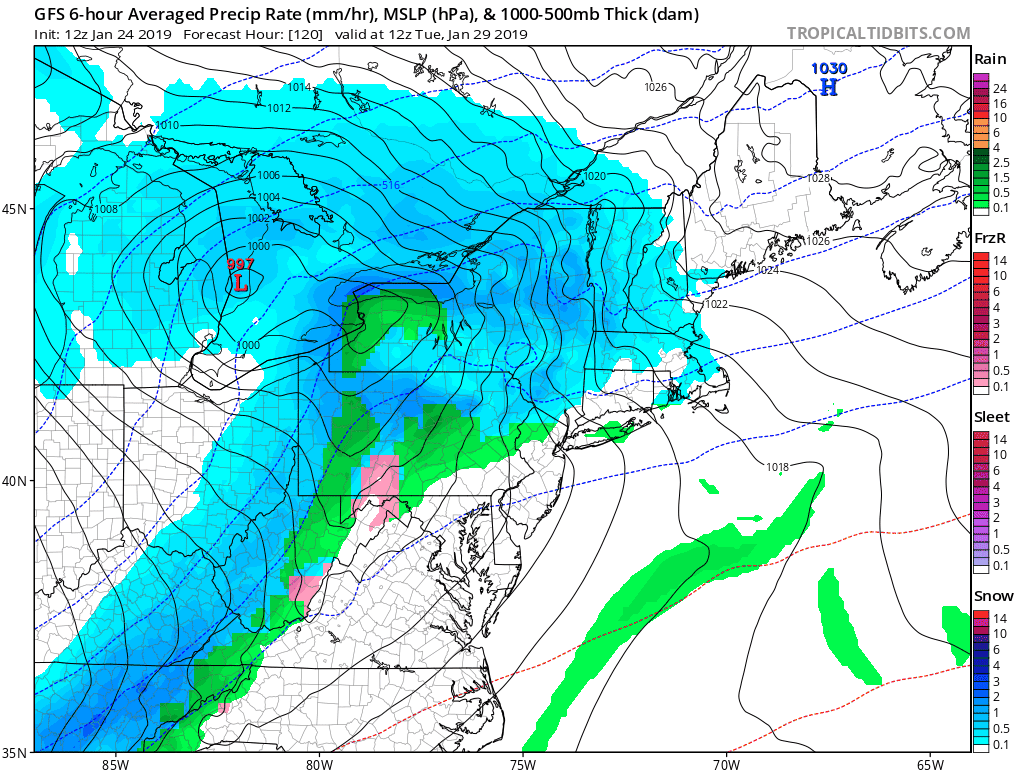 Stay tuned. Winter has a lot of fight left in it.
SnowStix 
We have added a bunch of new color options

We are giving 10% of each sale to Just In Power Kids: Providing FREE holistic care for pediatric oncology patients.
Keep In Touch Every Day
Just in case you don't get all posts on your social media feed, stay up to date with the latest info…
Click here to sign up for email alerts…. Be the first to hear any new weather.
Please share your thoughts, best weather pics/video, or just keep in touch via social media
FITF and SnowStix 
Related Links:
Winter Outlook
My Winter Outlook 2018-19: Multiple Nor'Easters and more snow
Interactive Snow Report
November 15 Snow Reports- Interactive Map Compared To My Forecast
Winter Snow And Top 5 Wet Years 
Snowfall Seasons at Beginning and End of Top 5 Wet Years In Baltimore
Related Winter Outlooks
Solar Cycle: When Sun Spots Are Low We Get More Snow
El Nino Modoki May Enhance Snow Chances
Sweet Spot: Hitting 70ºF on Halloween is followed by more winter snow
Will A Wet Summer Bring A Snowy Winter?
NOAA Winter 2018-2019 Outlook Explained: This Actually Supports Snow
Winter Outlook From Two Different Farmers Almanacs
Maryland Winters: Snowfall Maps and Baltimore Snow History 
---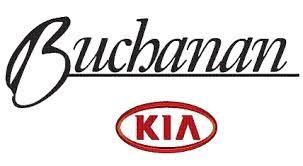 New Partner
Buchanan Kia of Westminster is a supporter of Just In Power Kids and Maryland Trek 6 in August 2019.
---