Wednesday November 6 2019
This morning is mild and we should remain seasonal through tomorrow when rain will arrive. Then the pattern turns sharply colder and many computer models are throwing snowflakes around nearby.  As much as I love snow, I want to caution you about headlines you might read and maps you might see. Computer models are guidance and not gospel. Twice already the long range forecast showed snow in metro Baltimore (the week before Halloween and a week before this Friday). I have highlighted the bias for storms to verify earlier and north, so I did not push the early calls.
But as we get deeper into the season, the first flakes become more likely. So it's time to address two chance for at least some flakes mixing in over the next week.  This morning, we are on the mild side, but the map does show the cold on the way. It's important to also consider the ground is warm and needs a lot of cooling down before it can support stickage.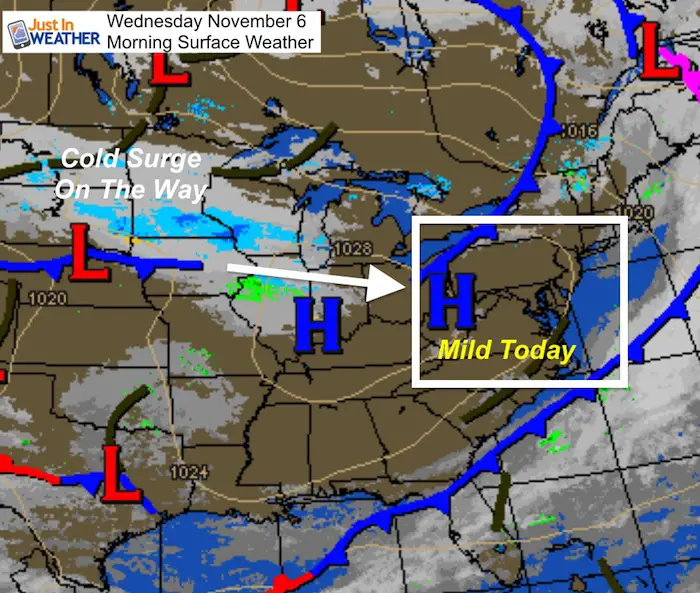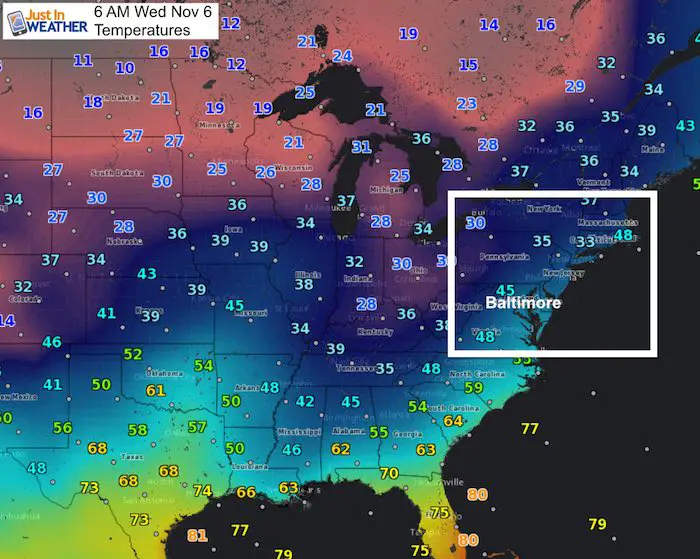 Headlines
Mild today and Thursday 

Thursday rain in western/northern hills after noon. Reaches metro areas at night.

Snow in Western Maryland Thursday Night, Flurries may mix in York Co PA and northern Maryland.

Weekend: Dry

Monday Evening: Possible Rain/Snow Mix into central Maryland.
Local Weather Stats:
Wednesday November 6, 2019 in Baltimore
Average High:  60ºF
Record High: 80ºF in 2015
Average  Low: 39ºF
Record Low:  22ºF in 1991
Sunrise: 6:39 AM
Sunset 5:00 PM  
*Daylight = 2:10 shorter than yesterday 
*Bay Water Temperature = 58ºF at Thomas Pt. Light House
NEW FITF GEAR THIS YEAR
Thanks to Shannon (weather wife) who wanted to bring these hats to life.  *Mustard is her favorite color
The Maryland Hoodie is high quality and a new way to show off our love of Snow and State.
The T-shirt… Something you may find familiar. Why just a T? Because many schools I visit have the heat on high for faculty and staff. But you can put a long sleeve underneath for cool look.  I will have wifey model these soon 🙂
FITF Store
Get Forecasts By Email
Just in case you don't get all posts on your social media feed, stay up to date with the latest info…
Click here to sign up for email alerts…. Be the first to hear any new weather
Thank you to our Title Sponsor for Maryland Trek 6
Shining on with Smyth and their contribution, our team has raised over $95,000 for Just In Power Kids to provide free programs for kids in and post cancer treatment.

Wednesday Afternoon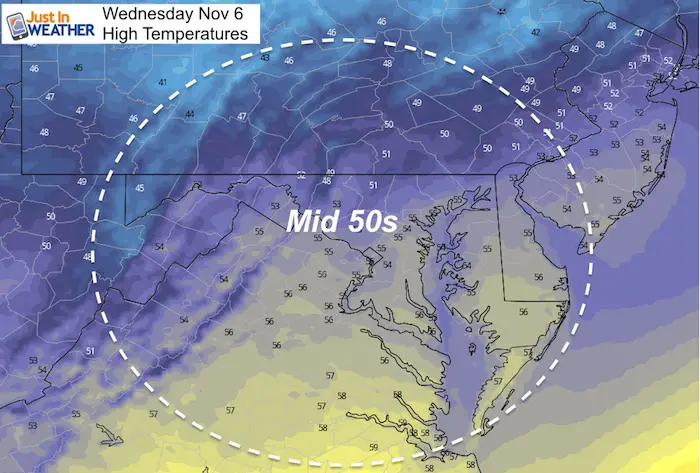 Thursday Morning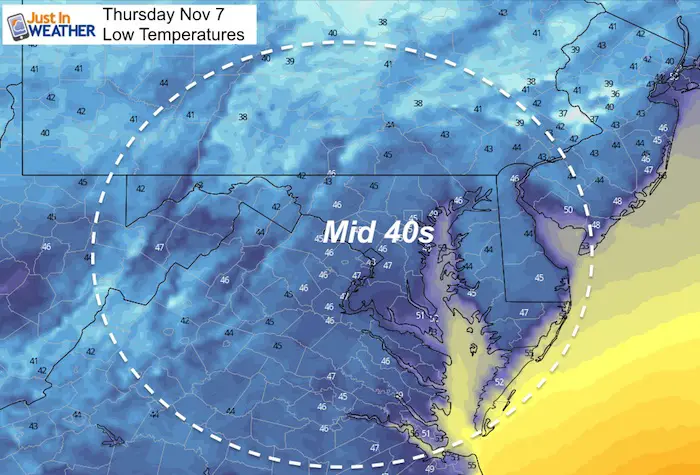 Thursday Afternoon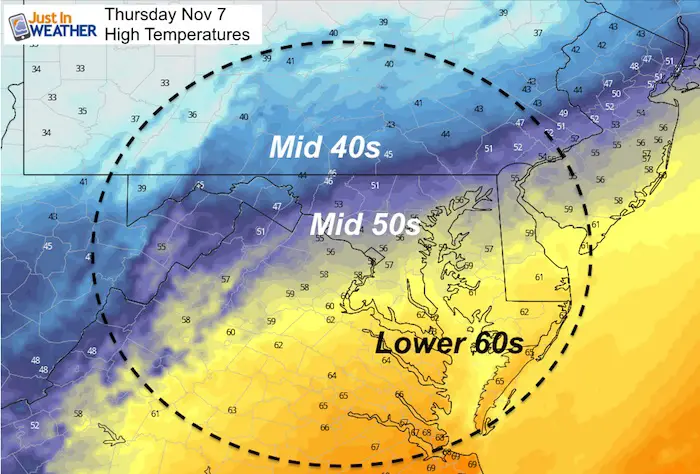 Radar Simulation —> slider

TURNING COLDER Friday
Flurries might fall at night to the north, and could reach central Maryland Friday morning with the colder winds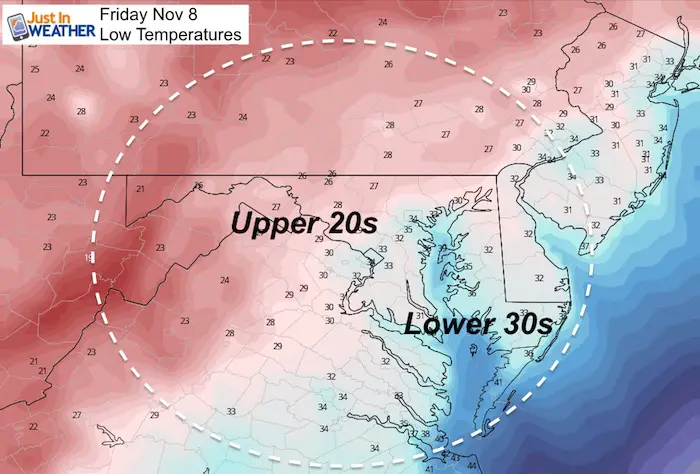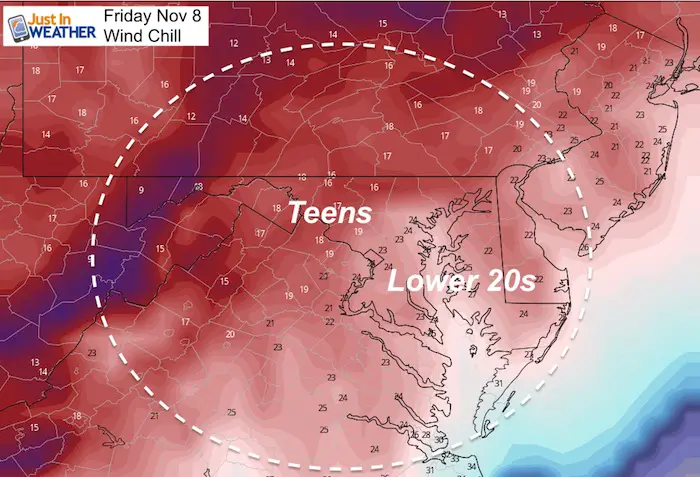 Skipping Past The (Dry) Weekend
Monday Evening
The European Model is showing a strong cold front with rain mixing to snow showers into central Maryland. This is NOT the type of set up to cause a problem on roads, but could lay a coating on the grass.
The GFS Model (less likely) is showing a storm developing on the coast. The timing shows Monday night and mainly Tuesday.  This would try to bring some more stickage, but would need to chill the ground a lot first.  Also, this model has been less reliable beyond 4 days. I do not believe this will play out, but I am showing it just in case I am wrong and we can reference back with model comparisons.
Temperature Outlook
It will feel like winter next week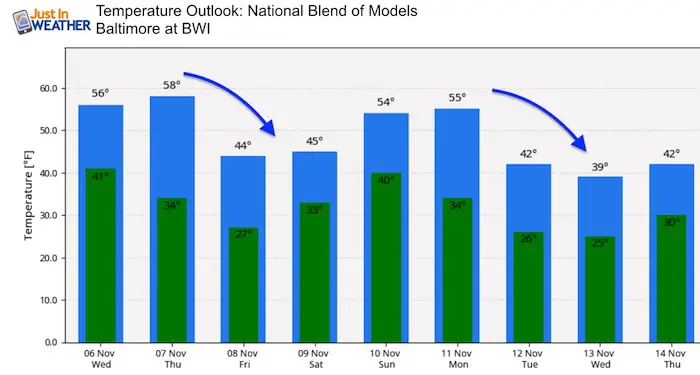 Winter Outlook Posts
Part 1: More Snow This Winter Supported By Stats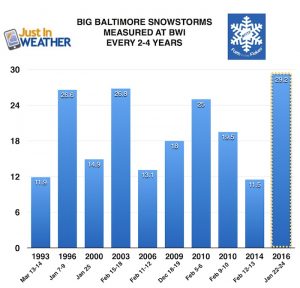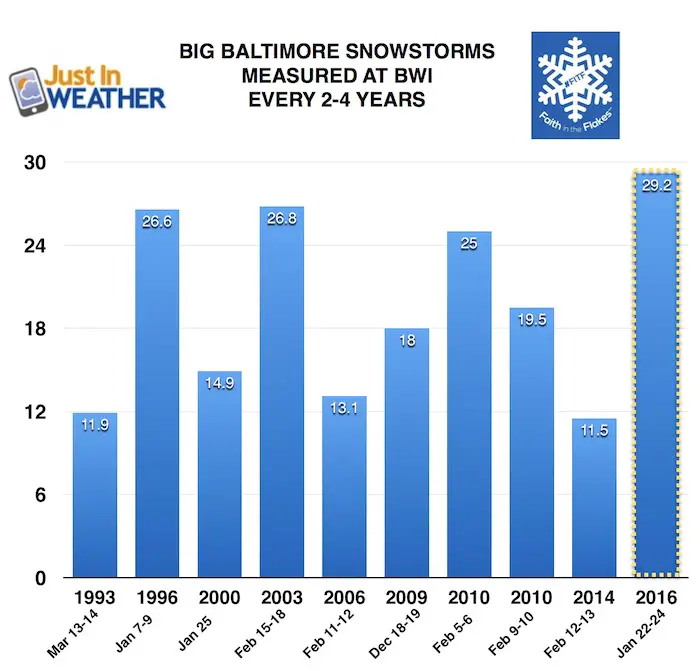 Part 2: Solar Minimum- Low Sunspots May Mean High Snow Totals This Winter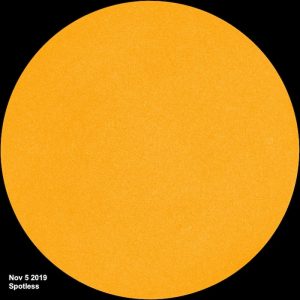 Snowy Winters Following A Hot and Dry September
NOAA Winter Outlook Leaves Room For More Snow With Mild 'Seasonal Average' Temperatures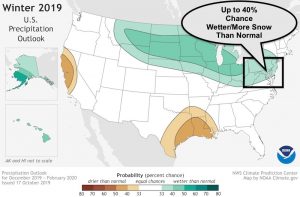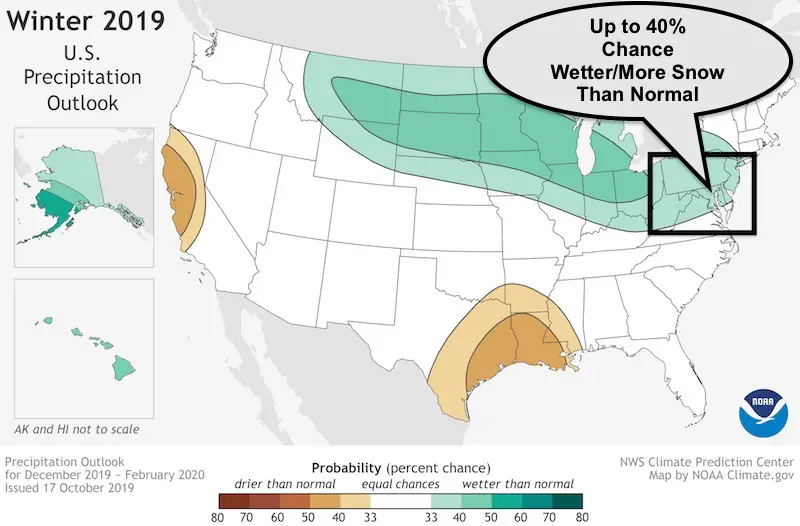 Other  Links:
See the maps for when we normally expect the first frost in this link.
Baltimore Weather At BWI May Not Be As Hot As Reported
Construction at the airport close to the weather station may be added artificial heat. Click here or the image for the details.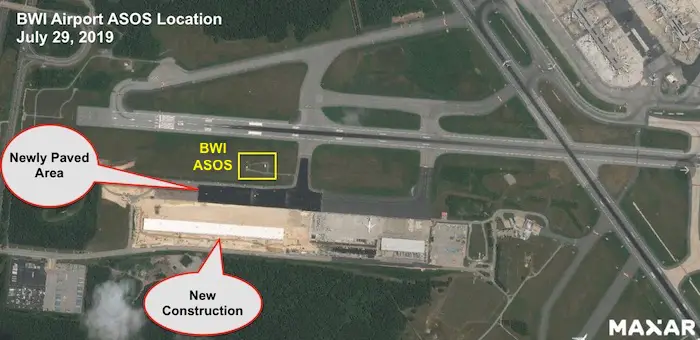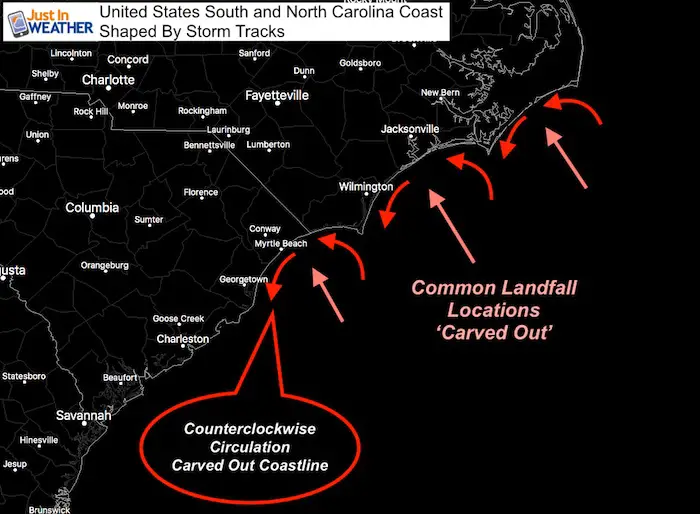 Maryland Trek Cycle Jerseys From Hill Killer
All proceeds will go to the Maryland Trek 6 total and Just In Power Kids programs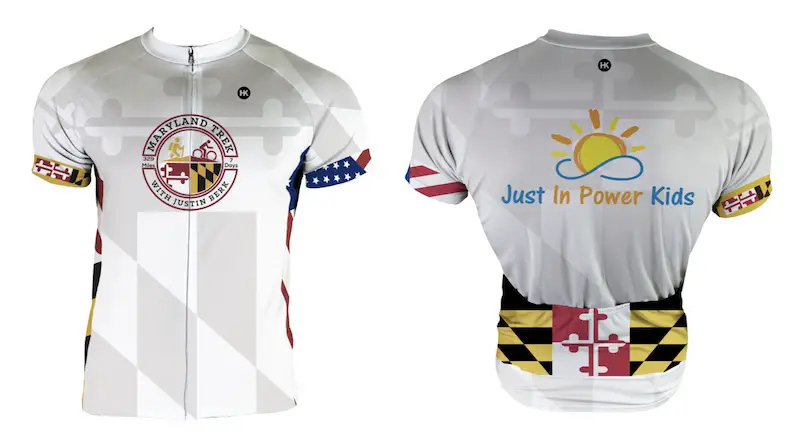 Just In Power Kids:
Proceeds go to our programs Providing FREE holistic care for kids in cancer treatment and up to 5 years post treatment and caregivers.
Shine On
Proceeds from all sales go to Just In Power Kids. Click the image to shop and show your support.