2 PM Thursday November 7 2019
This quick update is to highlight the rain on the way and the cold air to follow. A cold front will guarantee a winter feel to the air Friday morning. The strong winds will bring wind chills into the 20s and even some flurries into central Maryland. The afternoon will struggle to get back to 40ºF in metro areas. Our pattern to follow may hold some chance for more snow next week, but I am still against hype of it being a full storm.
Thursday Afternoon Weather Map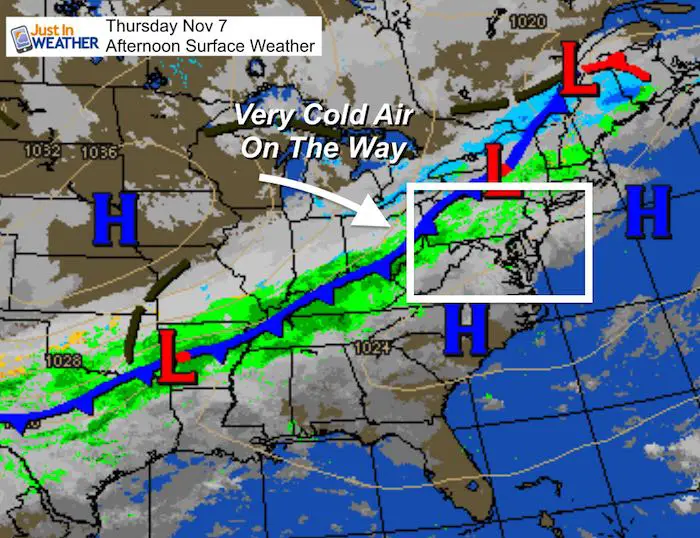 Radar Loop
11:15 AM to 1:40 PM
Early this afternoon the rain has been from Hagerstown to Harrisburg and on the north side of York in PA.  The push of the front will shift this east into metro areas over the next few hours.
Radar Simulation —> slider

Cold Air And Snow Showers/Flurries To Follow
The wider view is needed to show the Lake Effect snow machine open for business. Snow showers will move through southern Pennsylvania by early Friday morning. Flakes should be flying in our area by 5 AM. See the closer look below.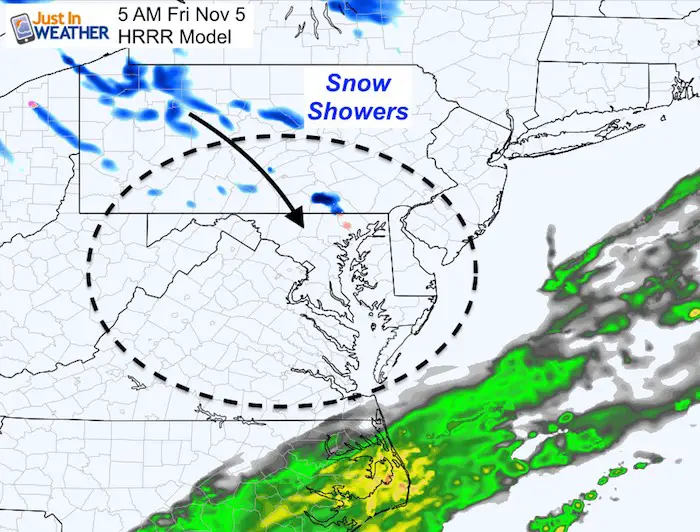 NEW FITF GEAR THIS YEAR
Thanks to Shannon (weather wife) who wanted to bring these hats to life.  *Mustard is her favorite color
The Maryland Hoodie is high quality and a new way to show off our love of Snow and State.
The T-shirt… Something you may find familiar. Why just a T? Because many schools I visit have the heat on high for faculty and staff. But you can put a long sleeve underneath for cool look.  I will have wifey model these soon 🙂
FITF Store
Friday Morning: Winter In The Air
The HRRR Model shows snow showers in York County by 5 AM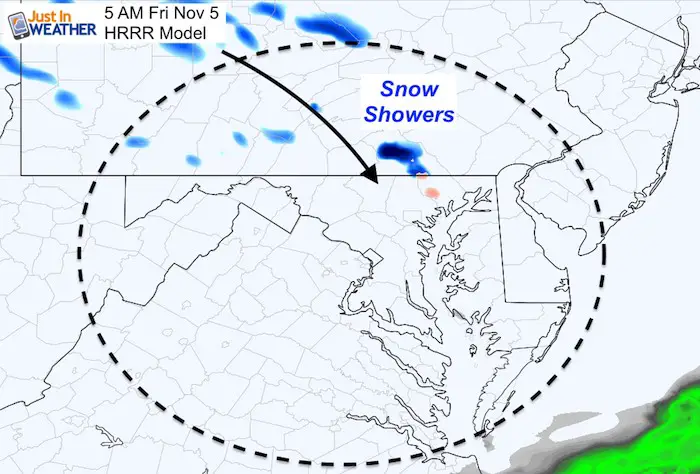 The NAM 3 Km Model shows an extension of the snow showers into central Maryland. I wrote 'flurries' in metro Baltimore for this 7 AM snapshot so not to confuse anyone into thinking about stickage. But flakes could be flying for the morning commute.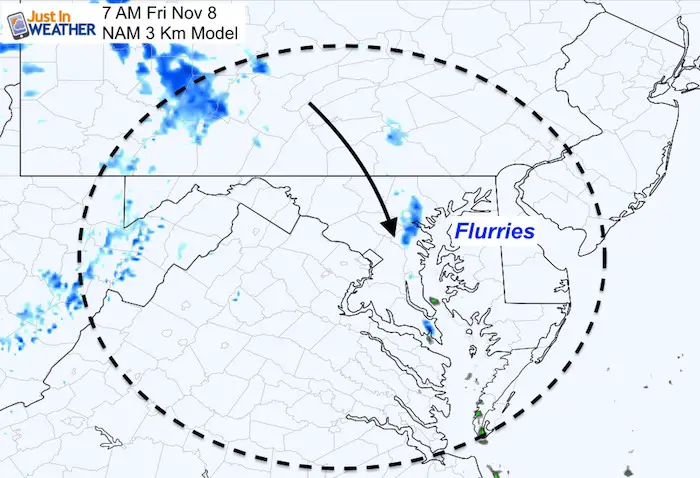 Strong Winds
The wind will average between 15 and 30 mph from the north to northwest all day. Perhaps some wind restrictions on the bridges.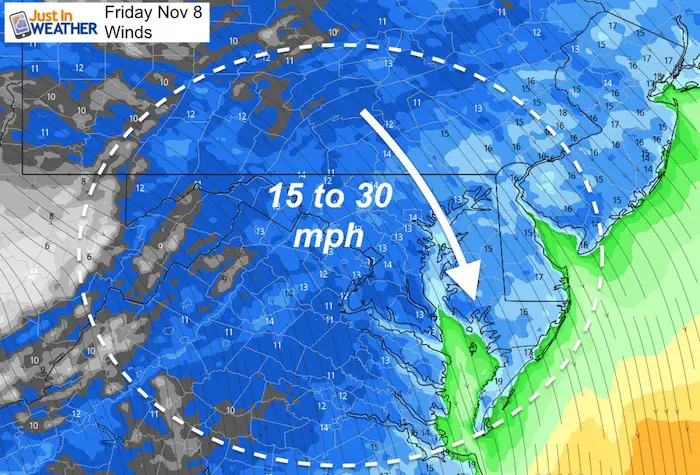 Temperatures/Wind Chill
Reality is that it is going to be cold Friday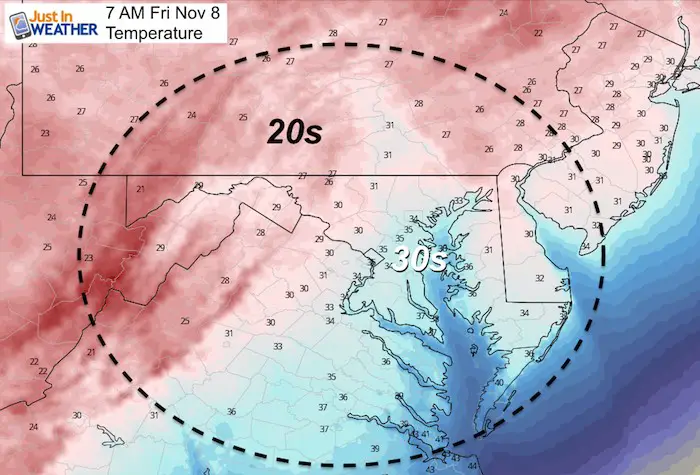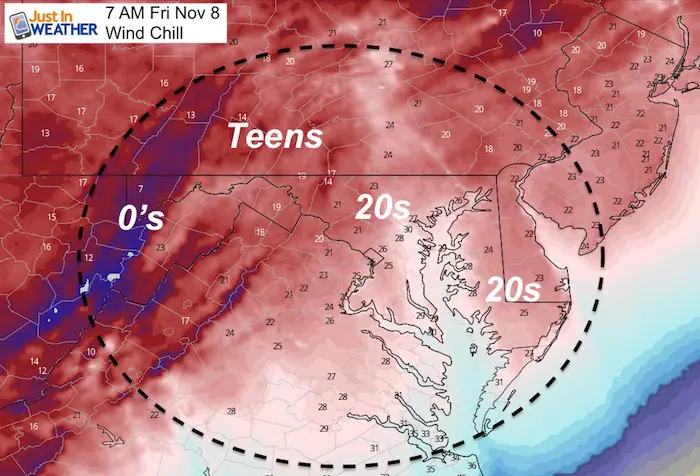 Temperature Animation Through Saturday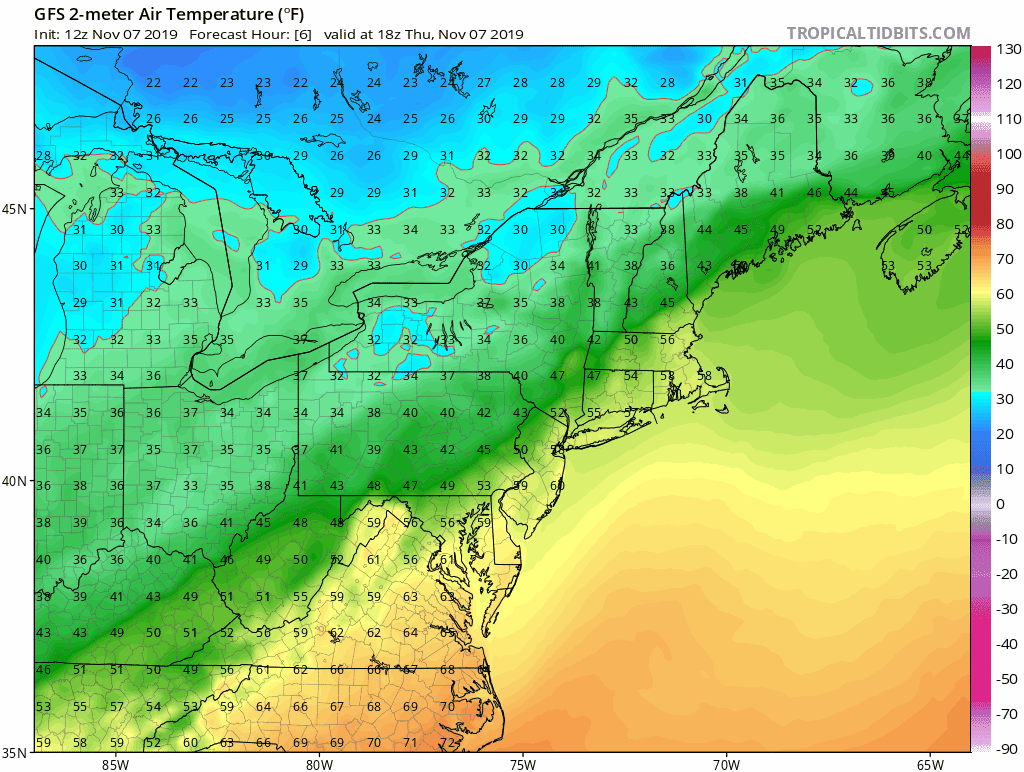 Skipping To Next Week
This is why I DID NOT Support the talk of a winter storm over the past few days
The timing on the GFS and European ECWMF Models is off and not generating the same potential storm potency. As of this morning, the idea for snowflakes at the end of that system, but much less organized.   I still believe the trend continues for timing of elements to be faster and farther north than models first indicate.  It's done this for a few months and now more evident with winter events.
Check back for more updates should anything change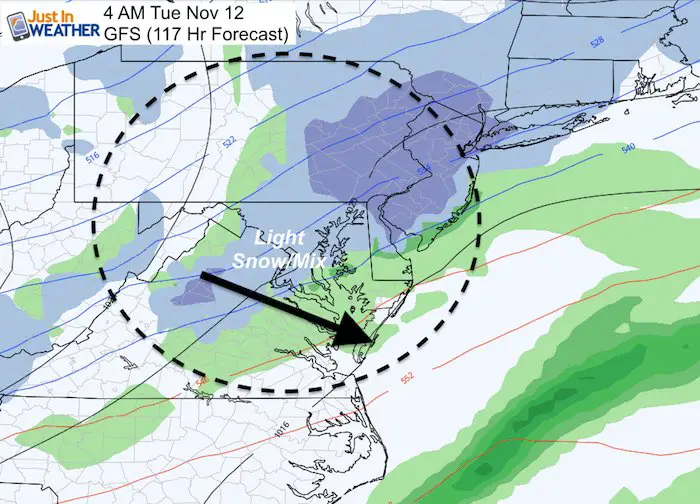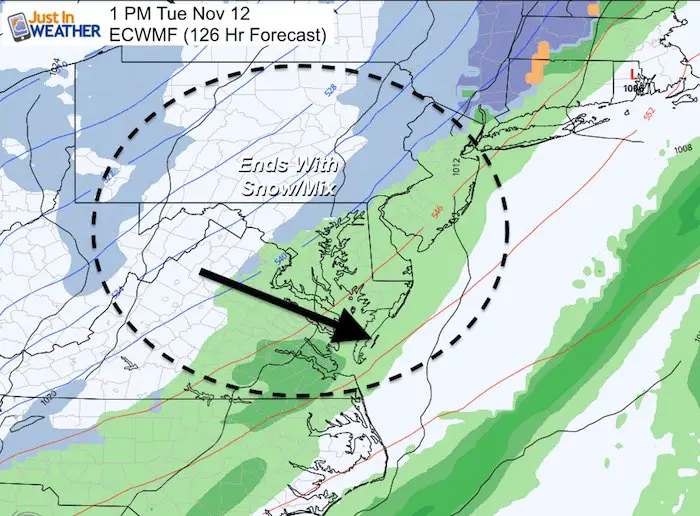 Please share your thoughts, best weather pics/video, or just keep in touch via social media
Winter Outlook Posts
Part 1: More Snow This Winter Supported By Stats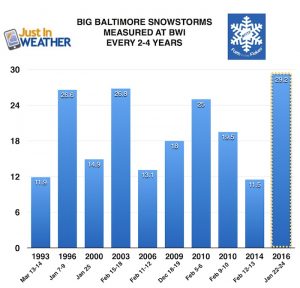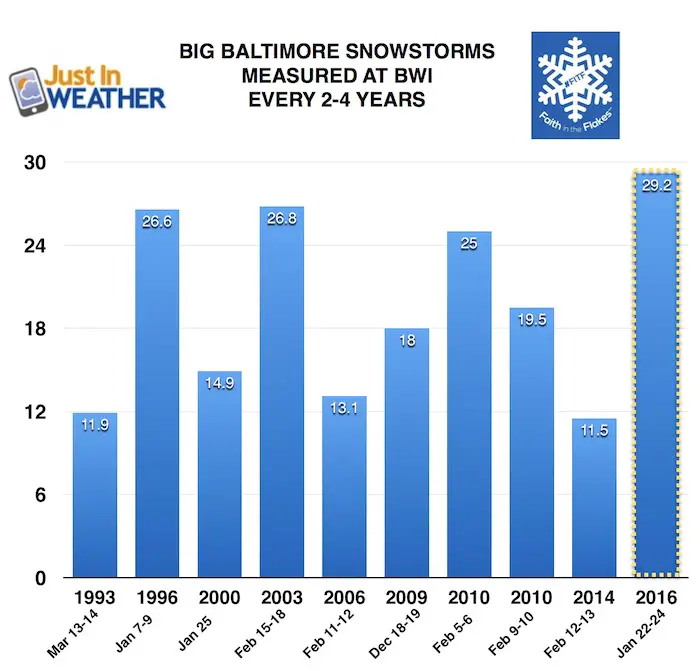 Part 2: Solar Minimum- Low Sunspots May Mean High Snow Totals This Winter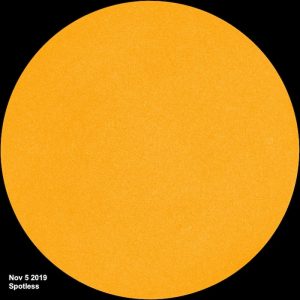 Snowy Winters Following A Hot and Dry September
NOAA Winter Outlook Leaves Room For More Snow With Mild 'Seasonal Average' Temperatures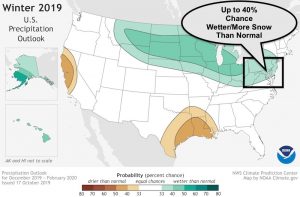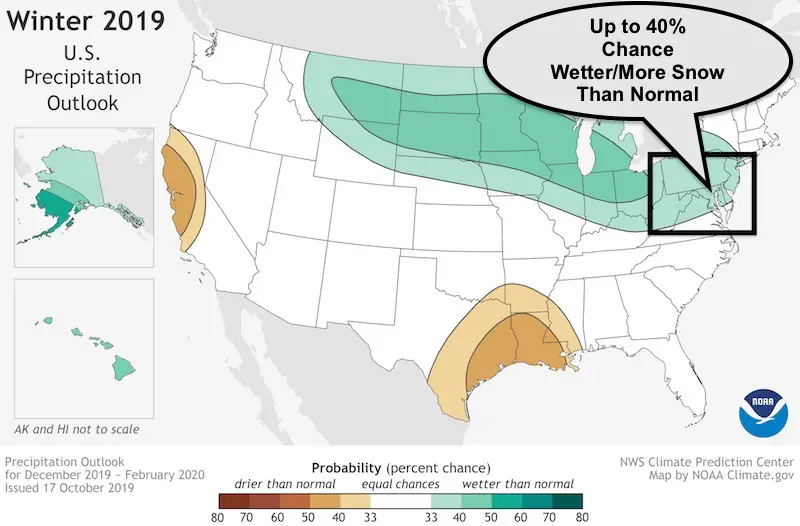 Other  Links:
See the maps for when we normally expect the first frost in this link.
Baltimore Weather At BWI May Not Be As Hot As Reported
Construction at the airport close to the weather station may be added artificial heat. Click here or the image for the details.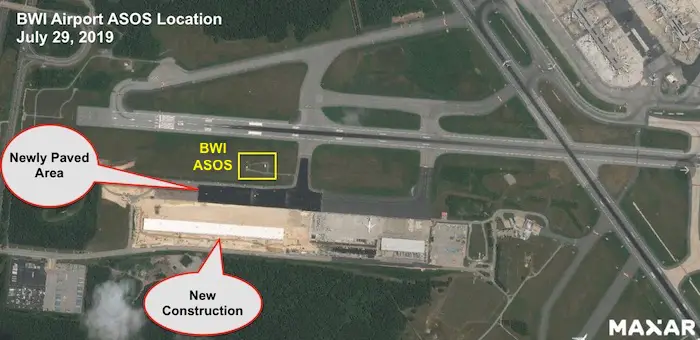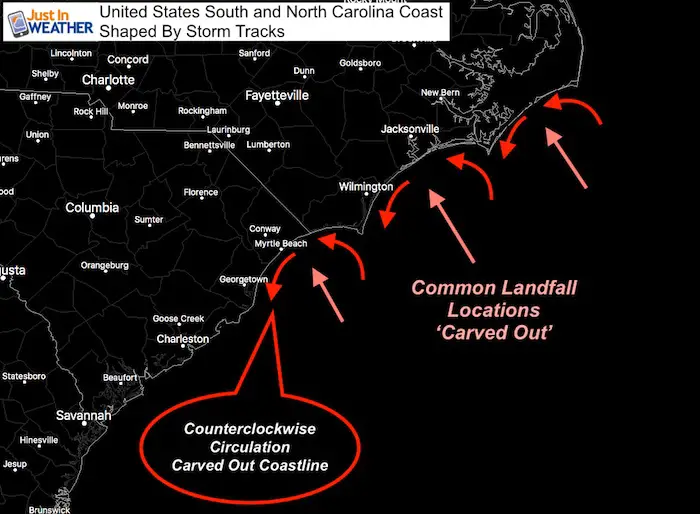 Maryland Trek Cycle Jerseys From Hill Killer
All proceeds will go to the Maryland Trek 6 total and Just In Power Kids programs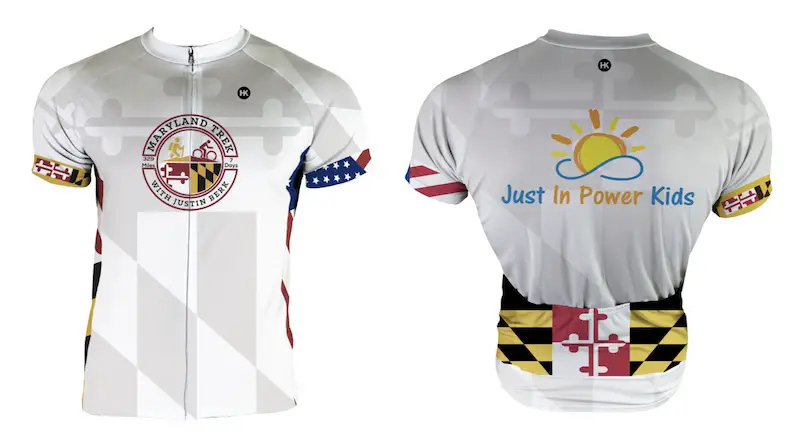 Just In Power Kids:
Proceeds go to our programs Providing FREE holistic care for kids in cancer treatment and up to 5 years post treatment and caregivers.
Shine On
Proceeds from all sales go to Just In Power Kids. Click the image to shop and show your support.
Thank you to our Title Sponsor for Maryland Trek 6
Shining on with Smyth and their contribution, our team has raised over $95,000 for Just In Power Kids to provide free programs for kids in and post cancer treatment.