Thursday January 16 2020
Afternoon Update
I have been watching the development of the storm on the way for nearly a week. While patiently waiting, I had anticipated some adjustment based on prior model errors. Any chance in a shift to the east or easier start would mean more snow to fall. At this time, I do not see much support for that. There will be a storm and it will be messy. The timing will be during the day. Stickage is likely for most areas for the first few hours, but last later in the day in the normally colder spots inland north and west of the cities.
I have a few model simulation sliders below for you to compare the different potential timelines.
The Set Up:
Arctic Air will settle in Friday. This will help to cool the ground and keep air temps below freezing into Saturday morning.
The storm track to our west will eventually bring in warmer air. That was always expected. The timing is really critical for the impact on the roads.
There should be a few hours after this begins with snow (and sleet) could stick on the roads impacting travel.
The Chesapeake Bay waters have warmed back to the mid 40s, which plays a role in warming places nearby. This will limit the impact along and east of I-95 to the Eastern Shore.
Most Likely Way This Plays
Snow begins after 8 AM from west to east. It likely will last 1 to 3 hours, but can briefly bring a burst to accumulate.
The initial band of snow may mix with sleet the later it arrives. The temps and ground should still support stickage at the start.
A brief lull in the precipitation is possible in central and southern areas. This will be followed by a wintry mix and rain in the afternoon.
City and metro areas should just have wet roads in the afternoon.
Snow Redevelops In The Afternoon: As there storm gets organized, there will be some areas that get colder aloft and after mixing over, will turn back to snow.  That is more likely in northern areas as seen on some models. The NAM is the outlier, having it occur farther in NJ and NY.
Icy roads may linger later in the day or evening for colder spots inland from the cities: Northern Baltimore, Carroll, Frederick Counties in Maryland and southern PA.
Travel Problems?
Central Maryland Metro and Bay side areas may have a few sketchy hours with the onset of the snow/sleet. Much of the afternoon and evening should be fine.
Inland colder areas: wintry mix and icing could remain a concern until late afternoon and evening: northern Baltimore, Carroll, Frederick Counties in Maryland and southern PA.
How Much Snow? 
This still depends on the start time and duration. Most metro areas could see between a coating up to at most 1 to 2 inches.  Inland colder areas will see more thanks to it being colder. The initial burst and how long it remains all snow will determine how much.
I will post a map later
Get Forecasts By Email
Just in case you don't get all posts on your social media feed, stay up to date with the latest info…
Click here to sign up for email alerts…. Be the first to hear any new weather
Compare Model Simulations
GFS  Morning Temperatures
Many areas wil be below freezing. This includes Baltimore, Washington, and Annapolis.
GFS Model—> slider
This model shows the most robust snow and mix throughout the day
GFS Afternoon Temperatures
The gradual warming will take place. But the mid day sun angle helps to thaw roads even when temps are just below 32ºF. This is more likely in urban areas.
By evening our region should be above freezing and dealing with rain.
European ECWMF Model —> slider
This model extends the wintry precipitation longer, especially on the north colder side. It also highlights a heavy icing event Saturday afternoon for the mountains between Frederick and Garrett County in Maryland. This will include the ski areas across Maryland and southern Pennsylvania.
NAM 3 Km Model —> slider
This model brings in the snow earlier, but breaks up the wintry precipitation during the day.
I will update the regional expectations for timing and snow potential maps in my next report.
Please share your thoughts, best weather pics/video, or just keep in touch via social media
WEATHER WIFE COLLECTION
Thanks to Shannon (weather wife) for hand picking items 'she' wants to wear
The Yoga Pants have side leg pocket for your phone
The Hoodie is extra soft and has the important 'thumb holes'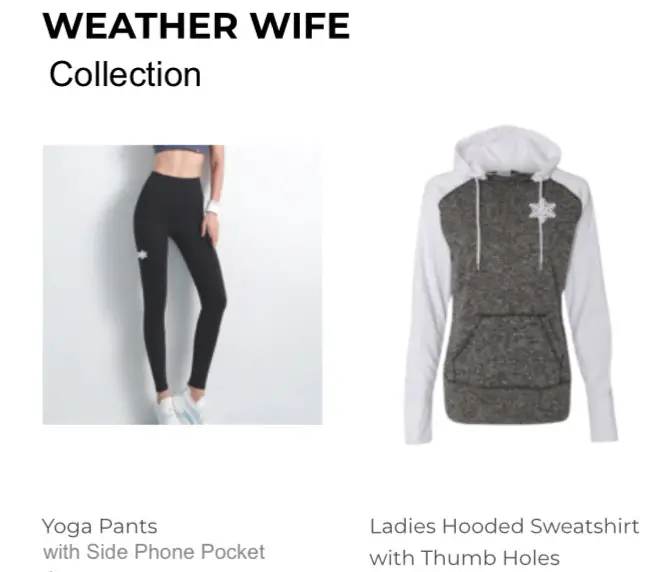 Winter Outlook Series:
My Call For Snowfall Winter 2019-2020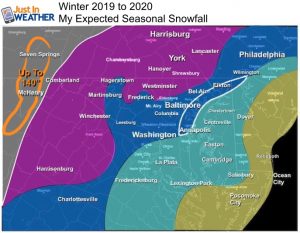 Snowy Winters Following A Hot and Dry September
NOAA Winter Outlook Leaves Room For More Snow With Mild 'Seasonal Average' Temperatures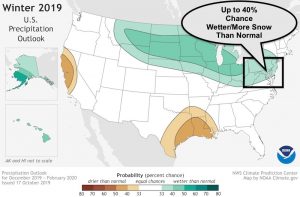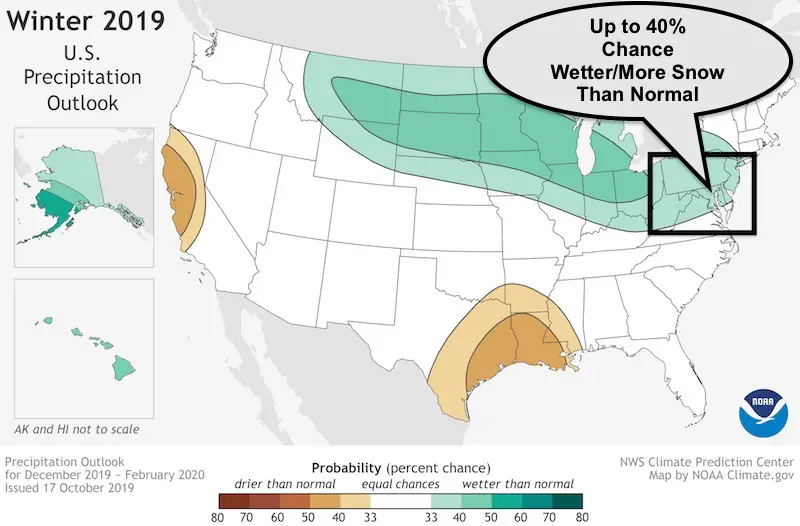 Other  Links:
See the maps for when we normally expect the first frost in this link.
Baltimore Weather At BWI May Not Be As Hot As Reported
Construction at the airport close to the weather station may be added artificial heat. Click here or the image for the details.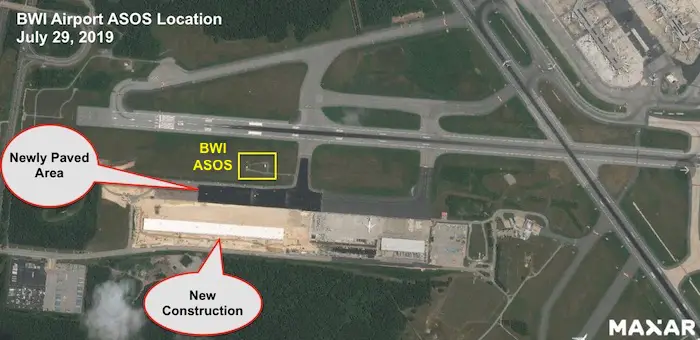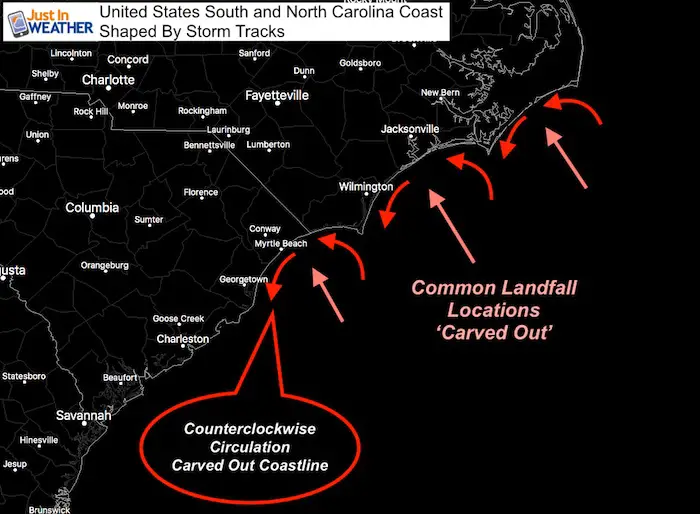 Maryland Trek Cycle Jerseys From Hill Killer
All proceeds will go to the Maryland Trek 6 total and Just In Power Kids programs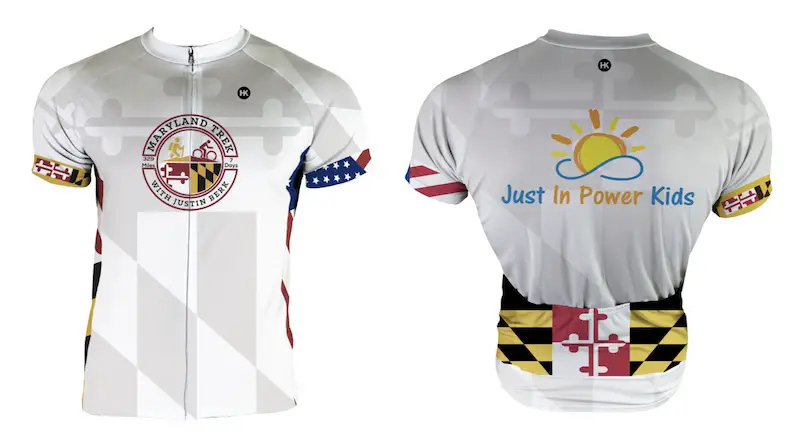 Thank you to our Title Sponsor for Maryland Trek 6
Shining on with Smyth and their contribution, our team has raised over $95,000 for Just In Power Kids to provide free programs for kids in and post cancer treatment.

Just In Power Kids:
Proceeds go to our programs Providing FREE holistic care for kids in cancer treatment and up to 5 years post treatment and caregivers.
Shine On
Proceeds from all sales go to Just In Power Kids. Click the image to shop and show your support.