Monday April 13
A Tornado Watch has been issued for much of our region until 6 PM. This means conditions support severe storms to rotate and possibly produce tornados. But there is more I'll share below.
Tornado Watch Until 6 PM
As mentioned in my morning report, the most likely time for severe storms will be up to 4 PM, and often 'Watches' like this get cancelled early from west to east as the storm threat moves.
Alert Types
Watch: It MIGHT Happen. Watching for potential with developing weather
Warning: IT IS HAPPENING NOW! Track it as it moves in a defined.
Severe Storm Risk (warnings may be issued for any of these)
Tornados
Large Hail over 1 inch diameter
Wind Gusts 50 to 70 mph
Flash Flooding. With heavy downpours we've already had over 3 inches of rain in some areas this morning.
Storm Prediction Center Discussion
The risk for damaging gusts and possibly a tornado or two
   will seemingly increase as storms develop through midday into the
   early afternoon.
The intense wind profile and more than adequate instability will favor
   the development of strong to severe thunderstorms over the next
   couple of hours as storms develop/move east from eastern WV/VA into
   northern VA/MD/southeast PA.  Damaging gusts will probably accompany
   the stronger cores and a tornado risk may develop with any sustained
   supercell structure or mature bowing segment.
Training Storms
The formation of bands or lines of storms keep the flow over the same area, like train cars on a track. This increased the flooding potential and risk for long track wind damage or tornados.
Bowing is when the line of storms appears to curve or move faster ahead in segments. This is where the faster winds have increased the chance for more severe limits of wind, hail, flooding, and tornados.
Local Radar
A Tornado Warning was issued for Baltimore City just after this image was generated. There will be more to track.
Tracking Severe Storms In Warnings And Looking Where They Go Next
Regional Radar Loop
9 AM to 12 PM
Water Satellite Loop
9 PM to 12 PM
Water-vapor imagery
   indicates a compact mid-level shortwave trough over the upper OH
   Valley, and this feature is forecast to move into the central
   Appalachians by early afternoon.
Weather Map
The strong upper level winds are rotating with height. This is the SHEER that can lead to twisting and tornado formation.
Severe Storm Risk
Click on images here to see the morning wind timeline and full forecast 
Wind Warning 
Please share your thoughts, best weather pics/video, or just keep in touch via social media
Water Spout OR Scud Cloud on videos and photos near Middle River Maryland
Other  Links:
When is the typical last freeze or frost?
Baltimore Weather At BWI May Not Be As Hot As Reported
Construction at the airport close to the weather station may be added artificial heat. Click here or the image for the details.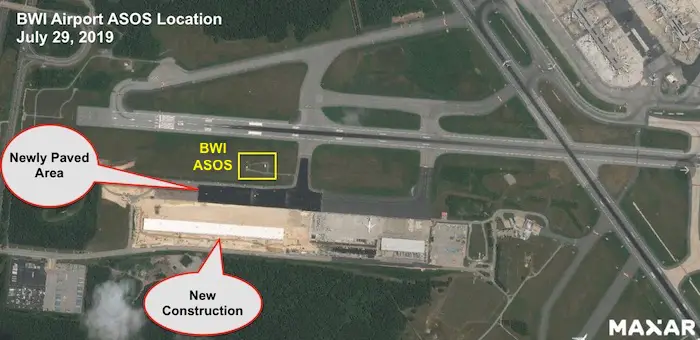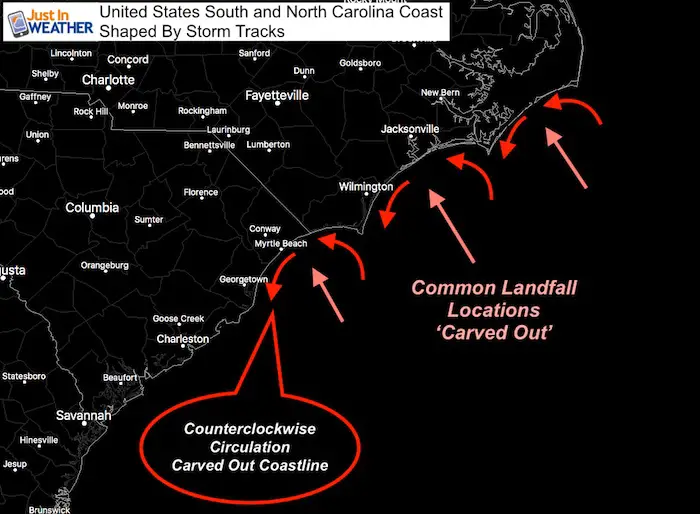 Maryland Trek Cycle Jerseys From Hill Killer
All proceeds will go to the Maryland Trek 6 total and Just In Power Kids programs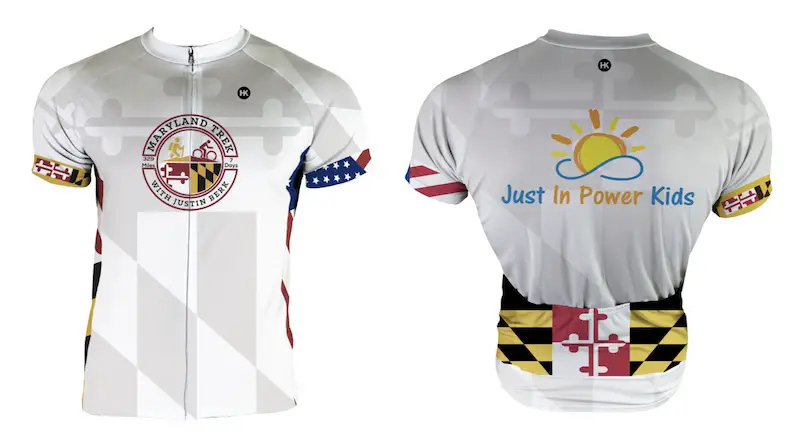 Thank you to our Title Sponsor for Maryland Trek 6
Shining on with Smyth and their contribution, our team has raised over $95,000 for Just In Power Kids to provide free programs for kids in and post cancer treatment.

Just In Power Kids:
Proceeds go to our programs Providing FREE holistic care for kids in cancer treatment and up to 5 years post treatment and caregivers.
Shine On
Proceeds from all sales go to Just In Power Kids. Click the image to shop and show your support.