Wednesday May 27, 2020
Launch America: Mission to Space is the first scheduled rocket launch with Astronauts from the United States in nearly 10 years.  All systems are go for the Falcon 9 Rocket and Space Dragon crew of two Doug Hurley and Bob Behnken. There is one exception: The Weather!  That may be the next project for Elon Musk to tackle, but today it has been an obstacle. This post includes radar updates and live video stream from NASA to view right here.
UPDATE:
Launch Has Been Scrubbed as of 4:17 PM
Just Inside 17 minutes.
Doppler Radar
Severe storms have rolled through the region, but the mission meteorologists were watching for cells near Orlando around 3 PM to be a player for launch time. The short range models had storms over the launch site, but the human forecasters have done an amazing job calling for the conditions to improve. But within 17 minutes, it was too close to call.
You can see that with the radar images I've captured below.
Sider–> in reverse order with newer images first 
NASA Live Streaming Video Coverage 
Florida is known for thunderstorms and there are weather contingencies in place.  In fact with nine  people at mission control that do the final "Go" or "No Go", the final person will be the meteorologist.
Weather is actually monitored up the Eastern Seaboard to eastern Canada for wave heights, just in case the capsule needs to make an emergency splash down.
I will update the radar view here, so please hit refresh.  The Launch Window is instantaneous, so if it needs to be postponed the next window will be on Saturday May 30.
Weather Restrictions 
Here is a brief list. To see the more elaborate breakdown of the policy that was in place for the Space Shuttle, it's at the Kennedy Space Center
🎈 Weather balloons are launched up to 30 minutes before launch.
⏰ 45 minutes is one option to scrub for weather. Next option is 30 minutes prior.
💨 Wind: CAN NOT exceed 30 mph at 162 Ft level.
🌧 No Rain at the launch site.
⚡️ No Lightning within 10 miles, 30 minutes prior to launch.
⚡️ No charge in the atmosphere along the path that can trigger lightning.
☁️ No Cumulus clouds with subfreezing layer within 10 miles of launch
🌡 Temperatures must be above 41ºF and can NOT be above 99ºF for more than 30 minutes.
🌊 Downstream Weather: Sea State can not exceed 8 to 13 feet waves along the path through coastal eastern Canada.
So far there has been Tropical Storm Betha named just before landfall in South Carolina. Locally, a Special Marine Warning AND Tornado Warning has included Cape Canaveral. This is part of the environment feeding into the tropical storm. The hope from mission meteorologists is that the earlier storms have cooled the air and may help to stabilize the atmosphere, but it will be a close call.
Also See:
Tropical Storm Bertha makes landfall at 50 mph winds
New Video Report: What is this cloud?
Episode 3: Morning Glory at sunrise on the beach in North Carolina
Related Posts
2020 Tropical Storm and Hurricane Names and Naming History
Atlantic Tropical History: Maps of Origin Regions Every 10 Days
Email Updates
Please make sure you sign up (above or  click here to sign up for email alerts…. ) for my newsletter. This way you will get an email to make sure you are notified of each post.
Also See:
Please share your thoughts, best weather pics/video, or just keep in touch via social media
Water Spout OR Scud Cloud on videos and photos near Middle River Maryland
Other  Links:
When is the typical last freeze or frost?
Baltimore Weather At BWI May Not Be As Hot As Reported
Construction at the airport close to the weather station may be added artificial heat. Click here or the image for the details.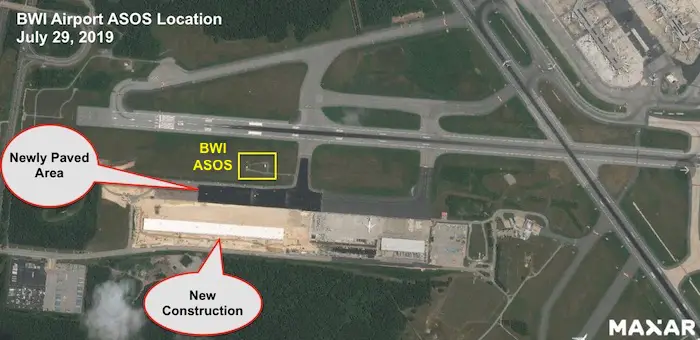 Maryland Trek Cycle Jerseys From Hill Killer
All proceeds will go to the Maryland Trek 6 total and Just In Power Kids programs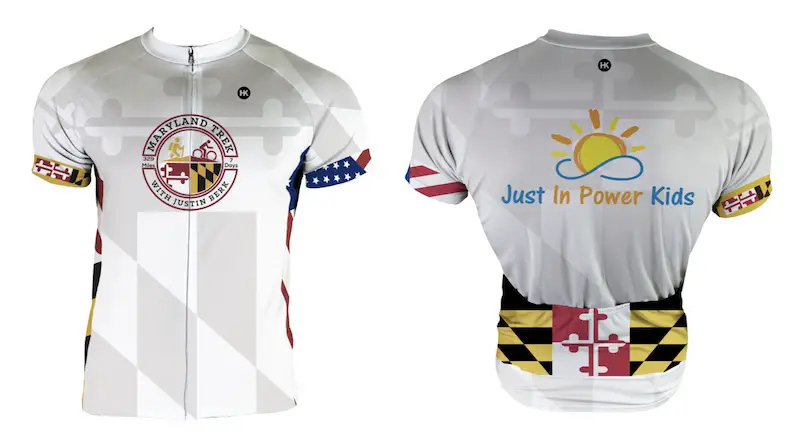 Thank you to our Title Sponsor for Maryland Trek 6
Shining on with Smyth and their contribution, our team has raised over $95,000 for Just In Power Kids to provide free programs for kids in and post cancer treatment.

Just In Power Kids:
Proceeds go to our programs Providing FREE holistic care for kids in cancer treatment and up to 5 years post treatment and caregivers.
Shine On
Proceeds from all sales go to Just In Power Kids. Click the image to shop and show your support.