Monday July 6 2020
The atmosphere is primed to dump a lot of rain on some areas today. The high temperatures in the 90s and dew points in the mid 70s would bee enough. But there is a boundary to our north once again trying to wobble south to act as a trigger.  But the availability of moisture and slow moving storms can lead to some areas with 3 to 4 inches of rain.
Severe Thunderstorm Watch and Flash Flood Watch
Severe Thunderstorms (pink shading): Storms may produce winds over 60 mph, large hail larger than a quarter, dangerous lightning, and an isolated tornado.
Flash Flood Watch (green): Slow moving storms may produce over 2 inches of rain per hour with totals up to 4 inches in some spots.
WPC Outlook
The initial risk for Flash Flooding was forming around Philadelphia. The expansion into northeastern Maryland and New Jersey.
Chance for 1″/hour  rainfall = 90%
Chance for 2″/hour  rainfall = 40-60%
Isolated areas 3″+/hour rainfall
Storms Erupted Early
Doppler Radar Snapshot
Storms formed around metro Philadelphia shortly after noon. They seemed to blossom in place and spread Southeast. This is one of the complexes expected to drop southward into Maryland in a few hours.
Regional Radar Loop
Satellite Loop
Watch the explosion of clouds near Philadelphia. In the last few frames you can see the development of clouds moving south in New Jersey towards Delaware.
As the cloud tops grow higher, the upper level winds will steer the system to the south and southwest.
The next few hours the complex will drop into our region.
Wind Forecast
Convergence is when two opposing air forces meet up in the atmosphere. This is the boundary we will see move our way into the evening.
Radar Simulations –> Sliders
Nether of these models are perfect. The timing is off between them and both were slow with the Philadelphia development.
*Both DO SHOW CONVERGENCE OVER MARYLAND: That complex dropping into Maryland along with some storms moving in from the west. Where this meets up there will be extremely heavy rain that can last a couple of hours. That is where the fooding will develop.
This should continue to move south into southern Maryland tonight, and gradually weaken after the sun goes down.
HRRR Model
NAM 3Km Model
Climate Report Today
Record Rainfall set in Baltimore at BWI
See the Weather Observations and Climate Report from this morning for more info about:
📋Observations yesterday
🌡 Climate data today
🗺 Weather Map
☀️ Sunrise and sunset times
🌙 Moon phase
---
Email Updates
Please make sure you sign up (above or click here to sign up for email alerts…. ) for my newsletter. This way you will get an email to make sure you are notified of each post.
---
Maryland Strong Love ❤️ 
My 'bonus' daughter made this map of Maryland a few years ago. We brought it back for needed positivity. Now on her pick of tanks, and this cool Maryland T for men or women.
Click here or on the image to see more
This is all LOCAL: Made by Maryland Print House; Proceeds support my Maryland Trek 7 this August for Just In Power Kids.
Please share your thoughts, best weather pics/video, or just keep in touch via social media
Derecho Crosses PA and NJ June 3: Full Radar Loop
New Video Series: What is this cloud?
Episode 3: Morning Glory at sunrise on the beach in North Carolina
Related Posts
2020 Tropical Storm and Hurricane Names and Naming History
Atlantic Tropical History: Maps of Origin Regions Every 10 Days
Two Tornados Confirmed in Maryland Monday April 13
Wednesday Storms Across Maryland: Hail Video/Photos, Lightning, and Tree Damage
Water Spout OR Scud Cloud on videos and photos near Middle River Maryland
Other  Links:
Was Your County Not Included?
Click this map for more on the regional forecast zones
Baltimore Weather At BWI May Not Be As Hot As Reported
Construction at the airport close to the weather station may be added artificial heat. Click here or the image for the details.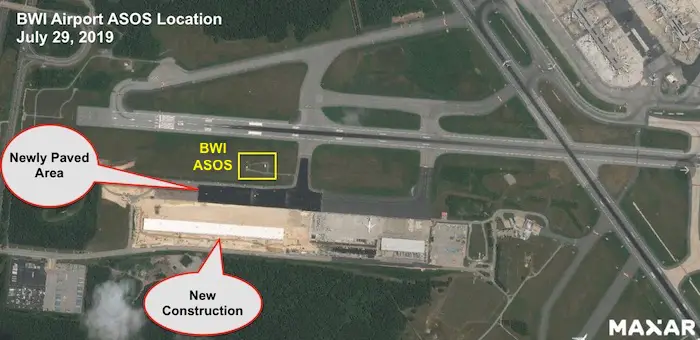 Maryland Trek Cycle Jerseys From Hill Killer
All proceeds will go to the Maryland Trek 6 total and Just In Power Kids programs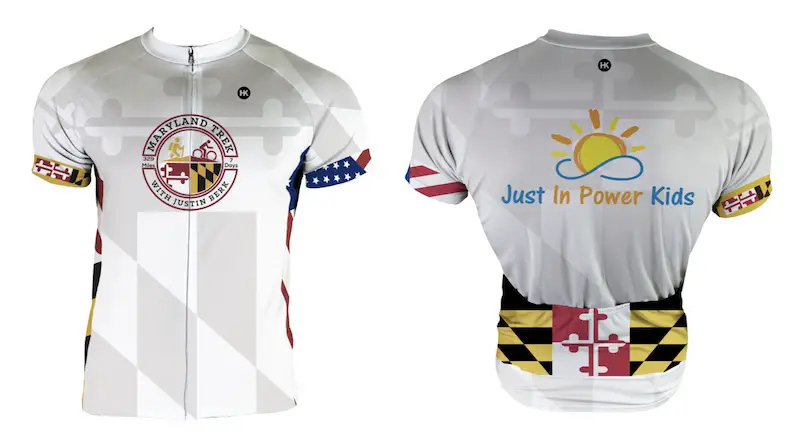 Thank you to our Title Sponsor for Maryland Trek 6
Shining on with Smyth and their contribution, our team has raised over $100,000 for Just In Power Kids to provide free programs for kids in and post cancer treatment.

Just In Power Kids:
Proceeds go to our programs Providing FREE holistic care for kids in cancer treatment and up to 5 years post treatment and caregivers.
Shine On
Proceeds from all sales go to Just In Power Kids. Click the image to shop and show your support.