Friday July 17 2020
It's my wife's Shannon's birthday today. Now that I made sure to mention that, I should add that she is a beach girl and loves summer heat. To which I often remind her to be careful what she wishes for. Today is going to be our first taste of what's to come and if you are not near water, you will want to be inside in air conditioning.
A few showers rolled through central Maryland this morning. That will add to the humidity and make the building heat more oppressive. I personally am not a fan of heat, but I resave that term 'oppressive' for when it gets close to 100ºF. It will feel like that for some today.  After a little break in humidity tomorrow, it all comes pouring back Sunday into next week.
Each day we could get some pop up showers and storms, but the next organized active weather, and break is expected to be Wednesday.
Morning Set Up
Radar Loop: 2 hours 25 minutes ending at 7 AM
Satellite and Surface Weather
Dew Points (at 7 AM)
With these numbers in the 70s, it is very uncomfortable for most people. That is the mark where moisture would condense out and the true measure of moisture in the air.
Forecast
High Temperatures 
Heat Index:  This is what it will feel like
Climate Report Today
Record Rainfall set in Baltimore at BWI
See the Weather Observations and Climate Report from this morning for more info about:
📋Observations yesterday
🌡 Climate data today
🗺 Weather Map
☀️ Sunrise and sunset times
🌙 Moon phase
Saturday Afternoon Forecast
It will remain hot, but we may drop the humidity a little for a day. This will depend on the wind shifting.
Looking Ahead:
Rain Chances
There may be some showers later today, with the focus on southern Maryland. But then the heat dome takes hold this weekend with very little rain risk.
Storms are likely to return next Tuesday and Wednesday. This will provide some brief relief from the heat wave.
Heat Wave
This Bermuda High I keep mentioning is a common summer pattern. It's been a while since we had one this strong, which may allow it to dominate the rest of the month.
Outlook
We may get a brief break from it on Wednesday with a cold front and widespread storms. But the long range pattern shows it truing to rebuild. This animation shows us on the edge of the heat next week, so there is a chance the models are not doing justice for an intrusion from New England (back door). If the Bermuda High can rebuild, it will then last to the end of the month.
Temperature Outlook 
Records?
That will be tough to challenge with some of the hottest already set on those days
July 19    103ºF in 1930    
July 20    102ºF in 1930    
July 21    104ºF in 1930   
July 22    106ºF in 2011   
July 23    102ºF in 2011+

Also See:
Comet NEOWISE Viewing All July (photos/video)
Maryland Strong Love ❤️ 
My 'bonus' daughter made this map of Maryland a few years ago. We brought it back for needed positivity. Now on her pick of tanks, and this cool Maryland T for men or women.
Click here or on the image to see more
This is all LOCAL: Made by Maryland Print House; Proceeds support my Maryland Trek 7 this August for Just In Power Kids.
Please share your thoughts, best weather pics/video, or just keep in touch via social media
Derecho Crosses PA and NJ June 3: Full Radar Loop
New Video Series: What is this cloud?
Episode 3: Morning Glory at sunrise on the beach in North Carolina
Related Posts
2020 Tropical Storm and Hurricane Names and Naming History
Atlantic Tropical History: Maps of Origin Regions Every 10 Days
Two Tornados Confirmed in Maryland Monday April 13
Wednesday Storms Across Maryland: Hail Video/Photos, Lightning, and Tree Damage
Water Spout OR Scud Cloud on videos and photos near Middle River Maryland
Other  Links:
Was Your County Not Included?
Click this map for more on the regional forecast zones
Baltimore Weather At BWI May Not Be As Hot As Reported
Construction at the airport close to the weather station may be added artificial heat. Click here or the image for the details.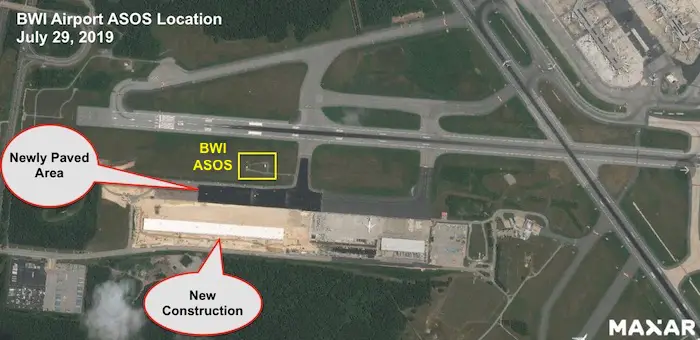 Maryland Trek Cycle Jerseys From Hill Killer
All proceeds will go to the Maryland Trek 6 total and Just In Power Kids programs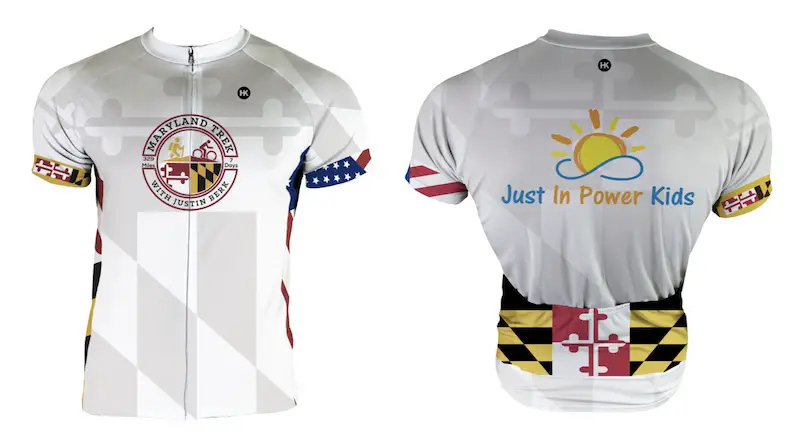 Thank you to our Title Sponsor for Maryland Trek 6
Shining on with Smyth and their contribution, our team has raised over $100,000 for Just In Power Kids to provide free programs for kids in and post cancer treatment.

Just In Power Kids:
Proceeds go to our programs Providing FREE holistic care for kids in cancer treatment and up to 5 years post treatment and caregivers.
Shine On
Proceeds from all sales go to Just In Power Kids. Click the image to shop and show your support.