July 20 2020
Today should be the worst of this stretch. Temps will be comparable or a little hotter than yesterday when BWI reached 100ºF. The humidity will make it feel worse. Many areas will feel above 100ºF, but some may rise above 110ºF on the heat index.  This will be dangerous to be outside, and some experts began to mention wearing masks can add to early heat exhaustion.
Basically, if you can stay inside with air conditioning, this is the day to do that. Keep plenty of water to drink for you, kids, and pets.  Please do not walk dogs on pavement mid day through 7 PM.
Heat Advisory and Excessive Heat Warning

The Dew Point Tells A Lot
This is the true measure of moisture in the air. The Relative Humidity (RH) is a calculation of this and the actually temperature, so when it gets hotter, the RH goes down.
The Dew Point is where the moisture in the air will condense. The higher it is, the harder it is for your body to have sweat evaporate to cool you off.
The upper 70s on Delmarva is why there is an Excessive Heat Warning in place.
Beach Fog
When the Dew Point is higher than the water temperature, fog forms. If you were at the beach on Sunday, you may not have seen the sun until AFTER noon because of this.
Morning Satellite Loop
This morning a slight wind from the west high limit how widespread the fog holds.
Afternoon Forecast
How Hot?
The NAM has us in the upper 90s, but this has been cooler than verified lately… The HRRR is hotter.
The HRRR Model has many in central Maryland over 100ºF
Heat Index Forecast
Storm Relief
There may be a cluster of storms forming after 4 PM
As in recent months, there may be more storms than shown on the modeling.  With the high heat, any storms that form can contain dangerous lighting and high winds.
Radar Simulation —> Slider
Climate Report Today
Record Rainfall set in Baltimore at BWI
See the Weather Observations and Climate Report from this morning for more info about:
📋Observations yesterday
🌡 Climate data today
🗺 Weather Map
☀️ Sunrise and sunset times
🌙 Moon phase
Storm Outlook
Increased storm coverage each day this week, with a break by the weekend.
Temperature Outlook 
The peak of the heat should be Monday, but the pattern will not be noticeably improved until the end of the week.
Records?
That will be tough to challenge with some of the hottest already set on those days

July 20    102ºF in 1930    
July 21    104ºF in 1930   
July 22    106ºF in 2011   
July 23    102ºF in 2011+

Also See:
Comet NEOWISE Viewing All July (photos/video)
Maryland Strong Love ❤️ 
My 'bonus' daughter made this map of Maryland a few years ago. We brought it back for needed positivity. Now on her pick of tanks, and this cool Maryland T for men or women.
Click here or on the image to see more
This is all LOCAL: Made by Maryland Print House; Proceeds support my Maryland Trek 7 this August for Just In Power Kids.
Please share your thoughts, best weather pics/video, or just keep in touch via social media
Derecho Crosses PA and NJ June 3: Full Radar Loop
New Video Series: What is this cloud?
Episode 3: Morning Glory at sunrise on the beach in North Carolina
Related Posts
2020 Tropical Storm and Hurricane Names and Naming History
Atlantic Tropical History: Maps of Origin Regions Every 10 Days
Two Tornados Confirmed in Maryland Monday April 13
Wednesday Storms Across Maryland: Hail Video/Photos, Lightning, and Tree Damage
Water Spout OR Scud Cloud on videos and photos near Middle River Maryland
Other  Links:
Was Your County Not Included?
Click this map for more on the regional forecast zones
Baltimore Weather At BWI May Not Be As Hot As Reported
Construction at the airport close to the weather station may be added artificial heat. Click here or the image for the details.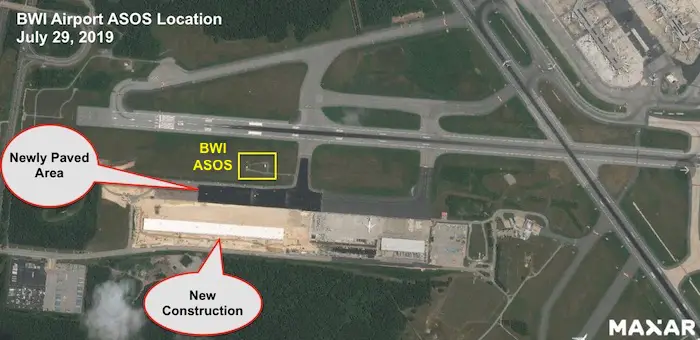 Maryland Trek Cycle Jerseys From Hill Killer
All proceeds will go to the Maryland Trek 6 total and Just In Power Kids programs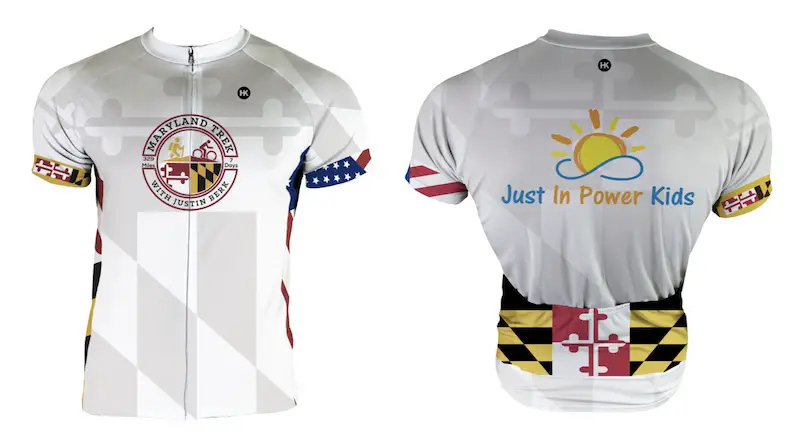 Thank you to our Title Sponsor for Maryland Trek 6
Shining on with Smyth and their contribution, our team has raised over $100,000 for Just In Power Kids to provide free programs for kids in and post cancer treatment.

Just In Power Kids:
Proceeds go to our programs Providing FREE holistic care for kids in cancer treatment and up to 5 years post treatment and caregivers.
Shine On
Proceeds from all sales go to Just In Power Kids. Click the image to shop and show your support.