Wednesday January 20 2021
A series of cold impulses is underway, and they have brought a few flurries and snow showers early this morning. A burst of snow is still possible, with this cluster dropping out of PA and across Hagerstown at 7 AM.  This could drop a quick coating in parts of Frederick and Carroll Counties. We will watch this into Mt. Airy and perhaps parts of Montgomery and Howard Counties and near Washington DC between 8 AM and 9 AM.  Then clearing and just chilly for the rest of the day.
Doppler Radar Snow Snapshot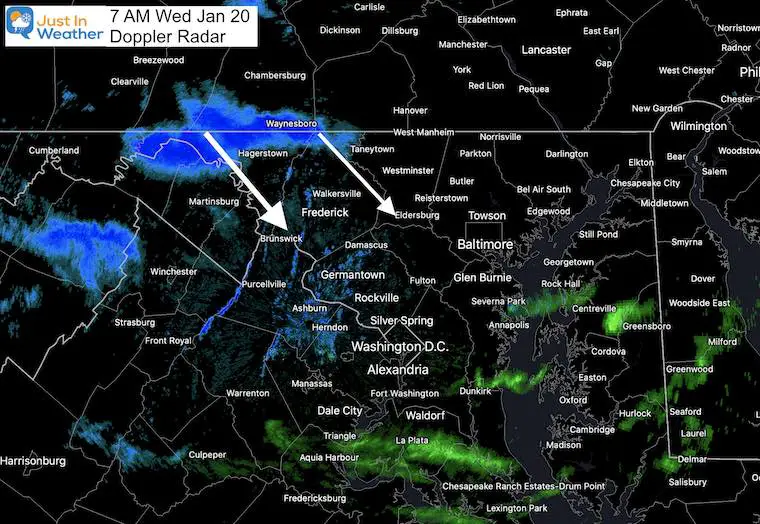 The next surge of colder air will arrive by Friday and sustain itself for a week, just in time for the next winter weather system. The timing appears to be Monday to Tuesday, as we will take a look at it below.
Morning Surface Weather
The Presidential Inauguration in Washington DC is at noon today. It should be dry, and there will be cold winds.  Here's a snapshot and look at the wide range of weather across inauguration history.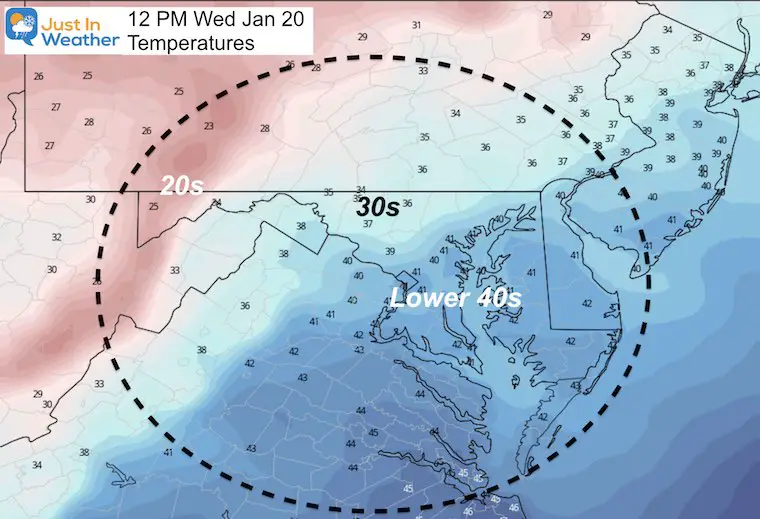 The wind chill will feel about 10 degrees colder.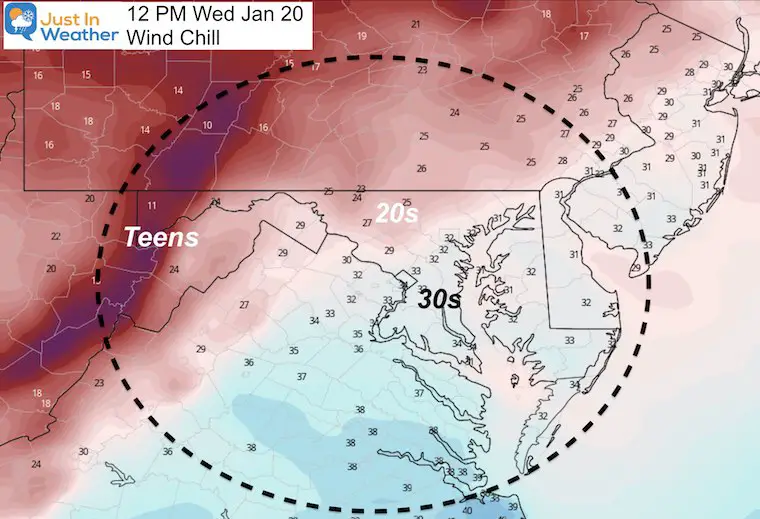 Explore More About Inauguration Weather History
Extremes from warmth, cold, and the swearing in days with snow in Washington DC.

Forecast Snapshot: Central Maryland

Thursday Temperatures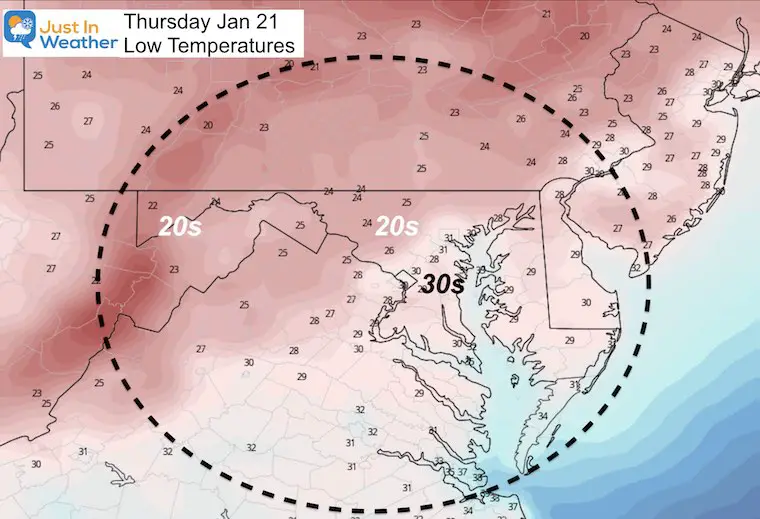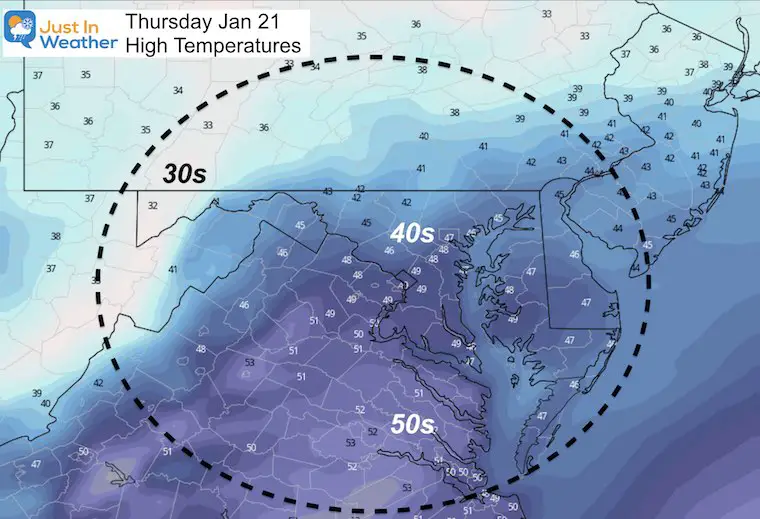 Looking Ahead: Winter Event Early Next Week
It is too early to get too excited and call this a storm.  While it is looking better, we still have a 5 to 6 day time frame and a diversion of model plots.
I will explore more in my next report, but here is the quick version:
If you want snow, root on the European and Canadian Models.  If you want a smaller system passing south, root on the GFS.
European ECMWF Model:
This solution shows snow beginning on Monday, with a snow/mix then evolving into a colder system for the region.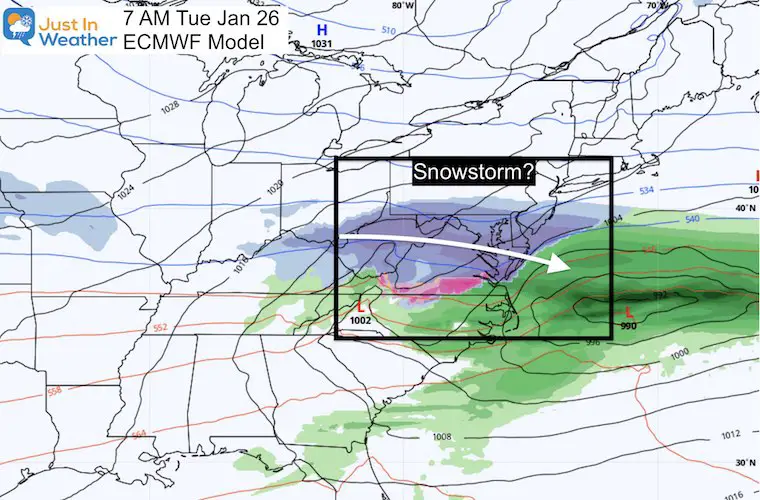 GFS Model
This solution is smaller and farther south.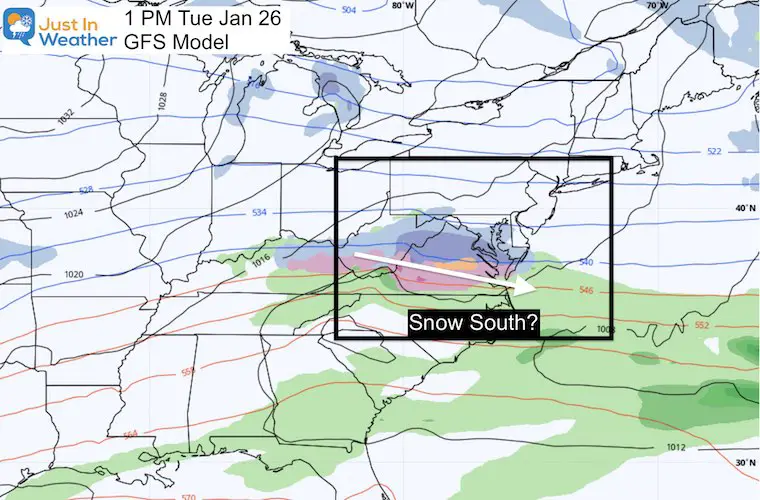 Temperature Outlook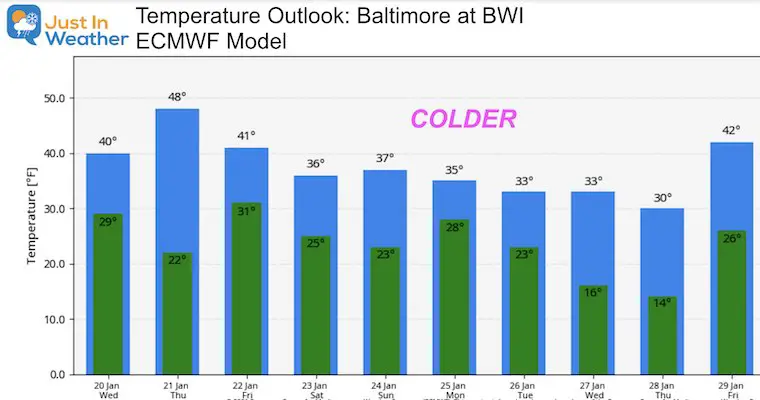 Please share your thoughts, best weather pics/video, or just keep in touch via social media
YOUR INTERACTIVE WEATHER PAGES
14 Local Maryland Pages (and York PA)
We have made a page for Maryland Weather which gives you the current conditions for 14 present area locations.
Local Hourly Forecasts and Local Radar
Central Maryland
Delmarva
Pennsylvania

FITF Shop Open
My 'bonus' daughter Jaiden and wife showing off our popular Maryland Hoodies. Unisex and women's items all produced in Maryland.
Click here to see this and many other new items.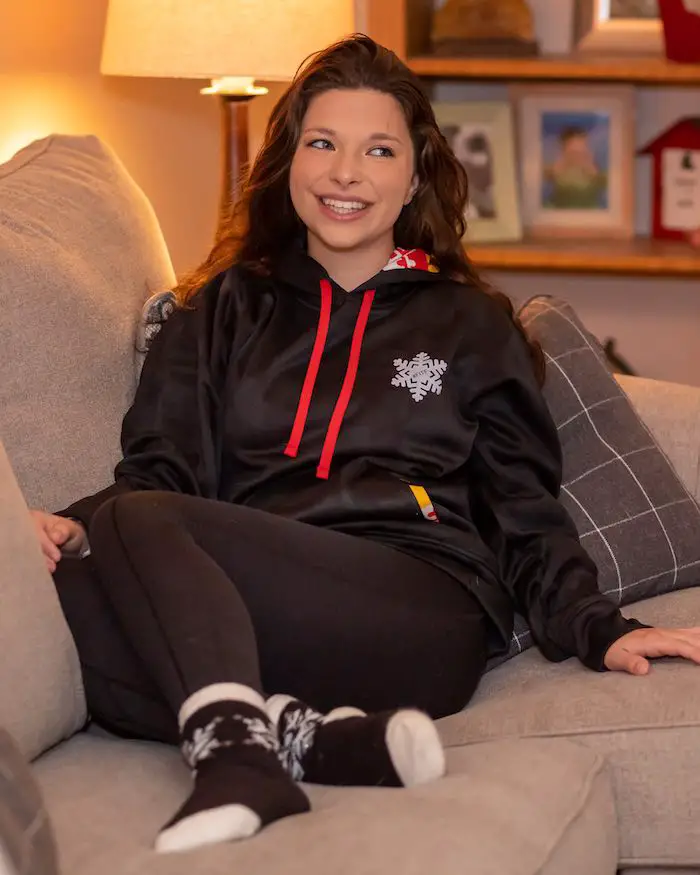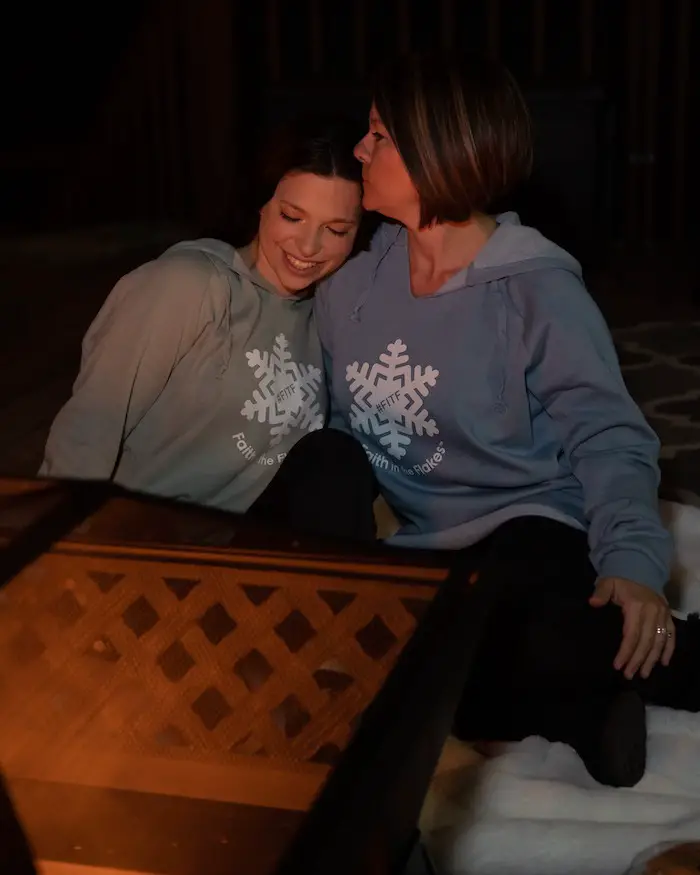 Also see:
Maryland Weather Page
I wanted to keep it simple. Just the basics for a quick view at any time.