Sunday February 14
Happy Valentine's Day! The weather gives the excuse to stay inside longer.   A Winter Weather Advisory has been extended for most of the region until 10 AM. The reason is the lingering ice, but we can forecast and track the thaw today.
There was some freezing drizzle overnight that did not show well on radar. There are also areas of fog this morning that can add just a glaze to surfaces. On top of that, the ice in place remains while temperatures continue below freezing.
Travel: Main roads have been treated and are OK.  Side roads, sidewalks, some overpasses will be where you will find ice last longer. Will improve by mid day.
Below is a look at the temperature timeline.
Quick Cast:
Morning: Icy
Afternoon: A chance to 'thaw'
Tonight: Band of freezing rain and rain.
Monday Night: More Freezing Rain and Rain
Tuesday: Warming/Thaw
Thursday: Another storm, but this looks stronger and colder: Snow and Freezing Rain
Winter Weather Advisory 
This expires at 10 AM, but ice in place will take even longer to melt.
Southern PA has a 'Special Weather Statement' where ice is more isolated but present on bridges, overpasses, and some rural roads.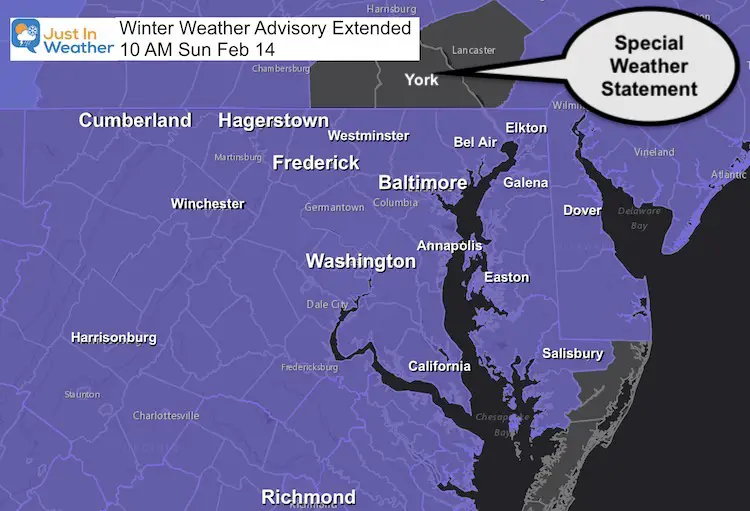 We will gradually thaw and get the assist from solar radiation today.  However a little freezing rain may pass on the north side tonight, then we have a fee more winter events during the work week.
Note: Thick ice on top of snow extends into Virginia. This will chill the atmosphere a little more than modeling might showing.  We need to consider that forecast maps might adjust a little as we get closer…
Morning Temperatures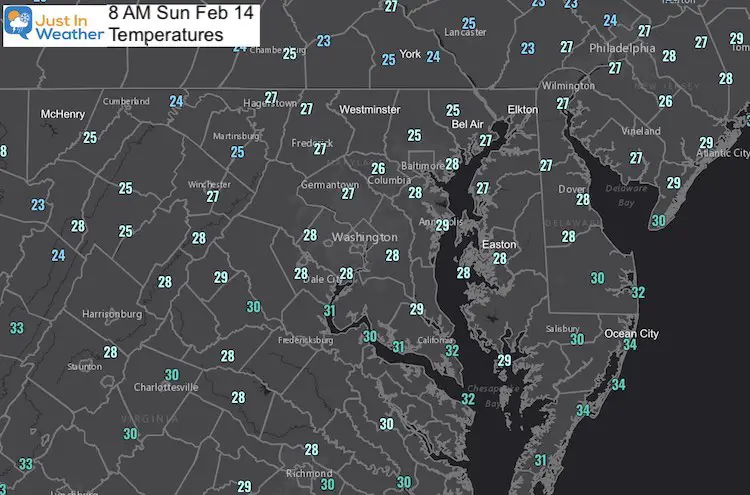 Temperatures Timeline —-> slider
Overnight Ice?
There will be a quick disturbance that may drop a few hours of rain or freezing rain.
If you are above freezing at sunset, you may remain just warm enough with this round.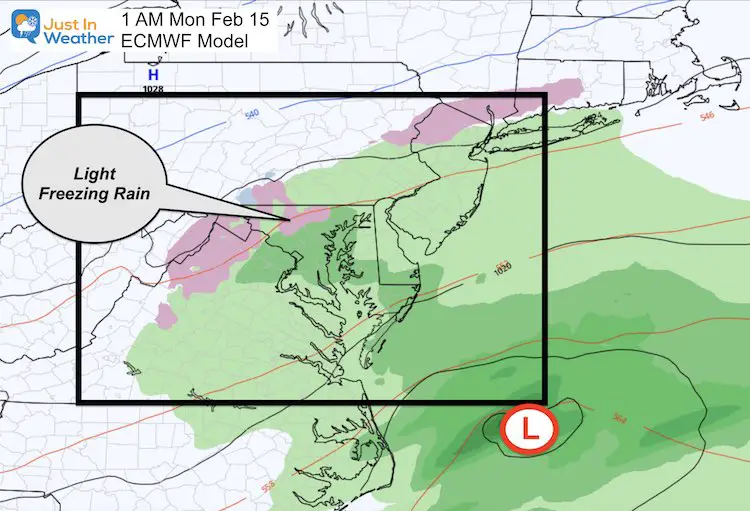 Next Event: Monday Night-Tuesday
There may not be a way to win this one.  Look at this temperature spread.  A slight shift in any direction of 50 to 100 miles (which is small with weather), can bust the ice forecast zone.
—> slider
Tuesday Morning Temperatures
Look at this spread from 0s in Ohio to 60s on the Maryland Eastern Shore.
The arctic air is so close, but being battled by this storm pattern.  Again: Any shift of 50 to 100 miles can make a huge difference in where the icy weather sets up.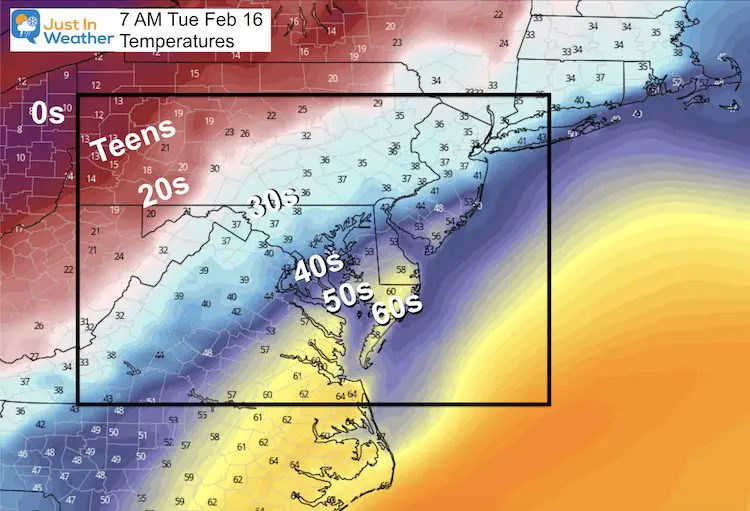 Next Up: Thursday Snow and Ice
This event looks stronger and colder!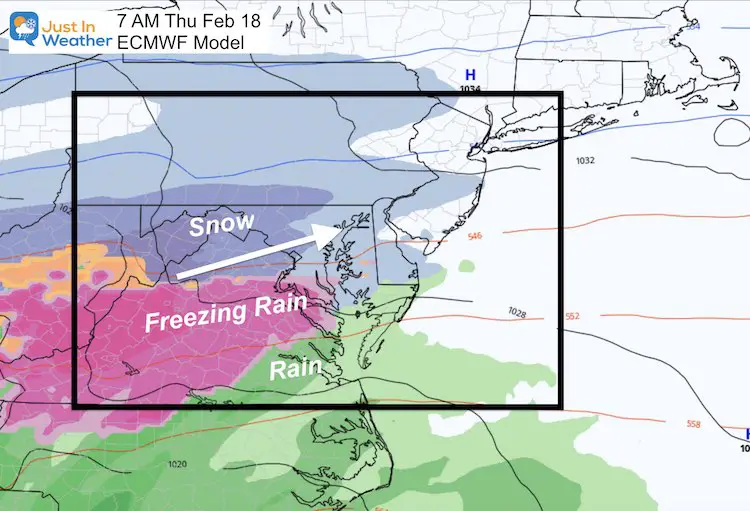 Storm Animation 
Let's put this in motion, and see the start of snow and freezing rain, may change to most freezing rain.
There is so much activity, and one event will feed off the other, this is likely to adjust as we get closer.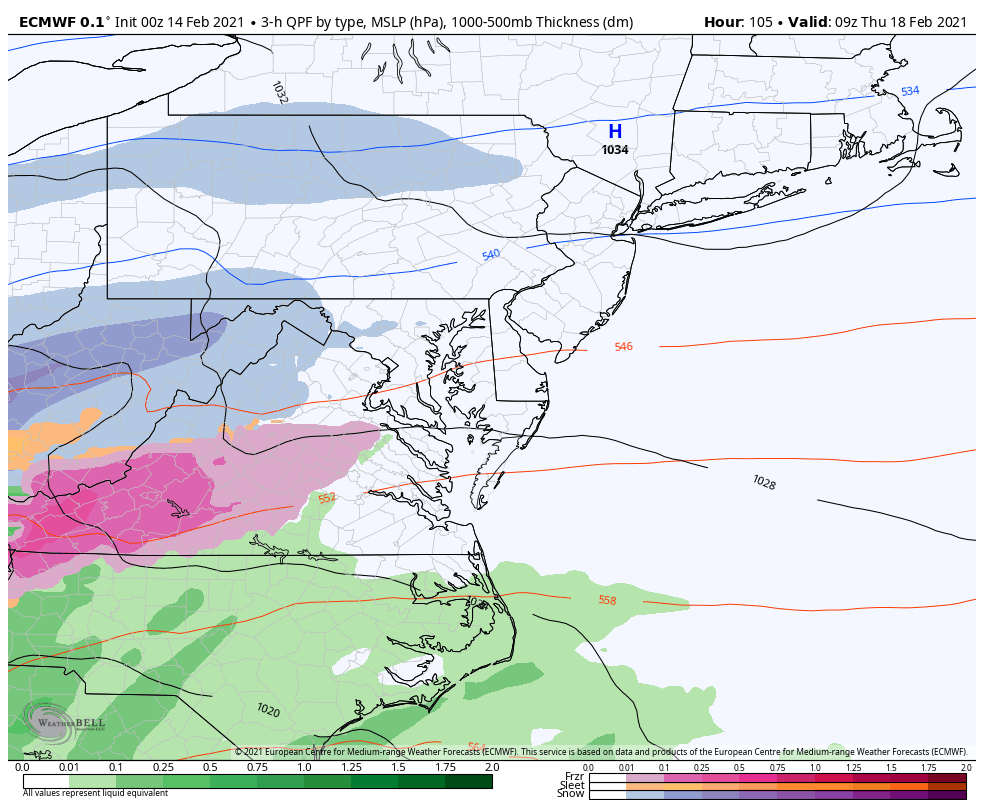 Please share your thoughts, best weather pics/video, or just keep in touch via social media
YOUR INTERACTIVE WEATHER PAGES
14 Local Maryland Pages (and York PA)
We have made a page for Maryland Weather which gives you the current conditions for 14 present area locations.
Local Hourly Forecasts and Local Radar
Central Maryland
Delmarva
Pennsylvania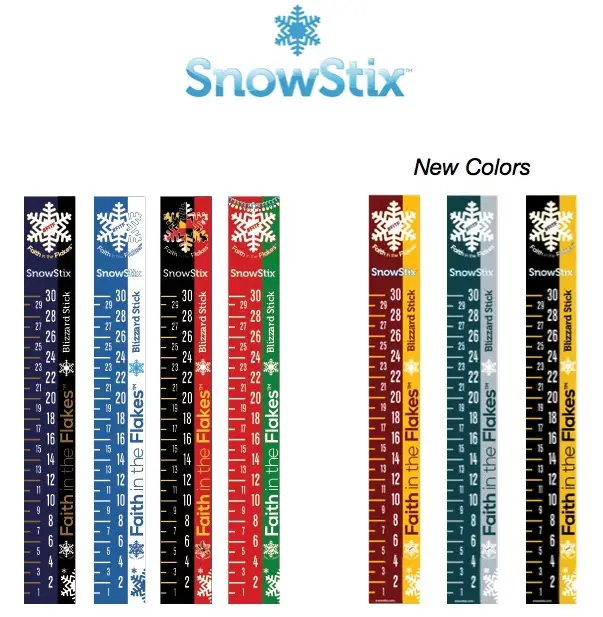 FITF Shop Open
My 'bonus' daughter Jaiden and wife showing off our popular Maryland Hoodies. Unisex and women's items all produced in Maryland.
Click here to see this and many other new items.