Tuesday Evening February 16
After a mild day in the 40s, the return of arctic air is already underway tonight. It will be back on full force when we wake up. It does look like that extensive snow and ice will help the air mass (and storm) push a little farther east.  We've discussed this over the past few days, and now it looks like reality.
Temperatures at 10 PM Tuesday
The cold air is advancing back in a hurry.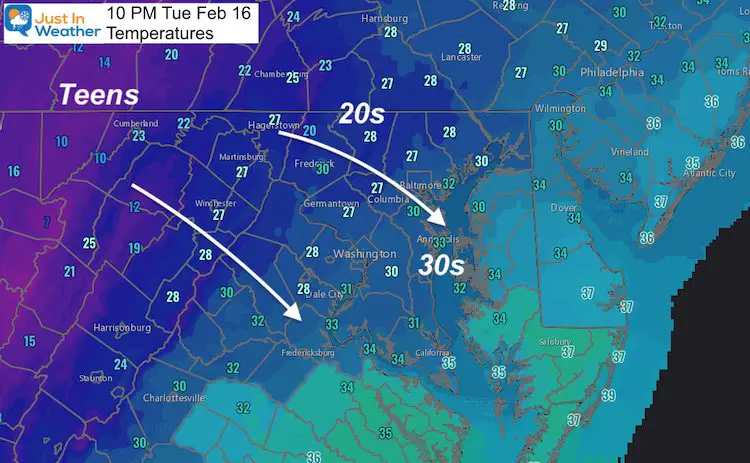 I've been getting questions asking what the models are showing for our snow. Before getting to that, I wanted to show you the temperature trend over the next few days.  Yes, Baltimore and Washington will both establish the cold Wednesday and stay below freezing on Thursday.
Temperature Highlights —> slider
The cold air on Wednesday will help to chill the pavement back down to support stickage on Thursday.
Snow/Ice Storm Snapshot
Quick Cast: 
Wednesday: Temps stay near or below freezing
Thursday:
Snow starts before sunrise. A few hours in daylight will bring heavy snow.
Mixing with sleet and freezing rain from south to north.
Metro areas should change over early in the afternoon.
Thursday Night: Freezing Rain in the cities, but northern areas near and north of the PA line may remain snow.
Friday Morning: Ending with Freezing Rain or Snow Showers.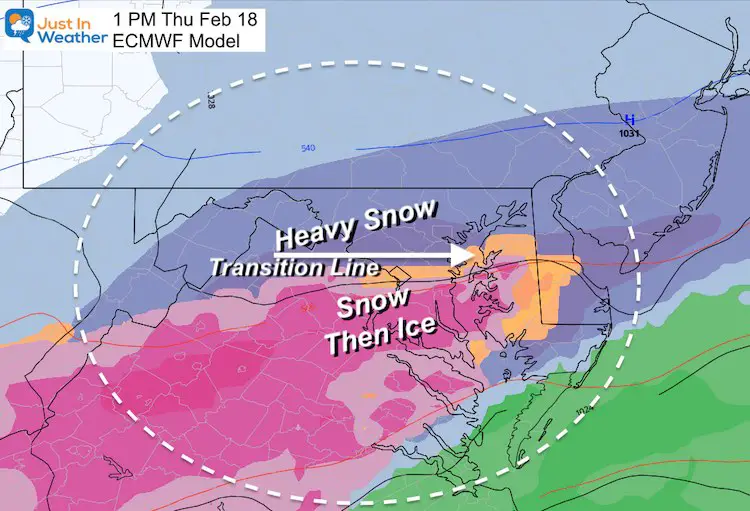 GFS Model Update
The afternoon run of the GFS trended even colder. Here we even see it picking up where the Canadian model left off in my last report.
Snow still changed to sleet and freezing rain in the cities, but may end with brief snow early Friday.  If you recall, the Canadian GEM Model linger snow into Friday night.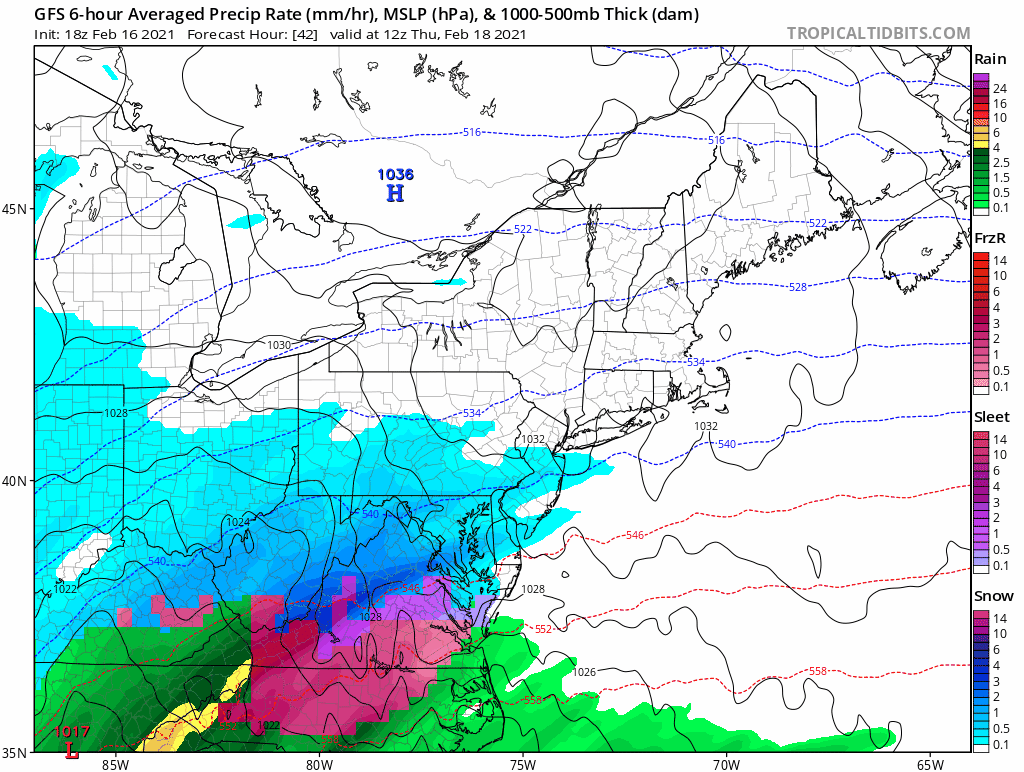 Winter Storm Watch
The Upgrade to Warning Or Advisory should be posted Wednesday morning.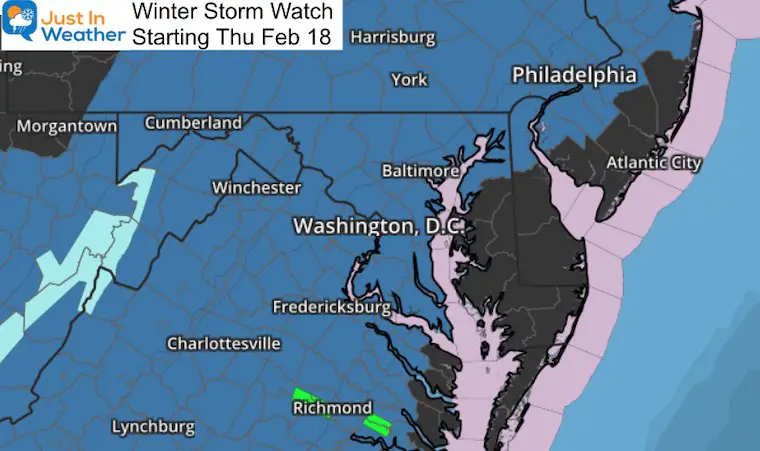 How Much Snow May Fall?
Compare these other forecasts to my First Call For Snowfall Map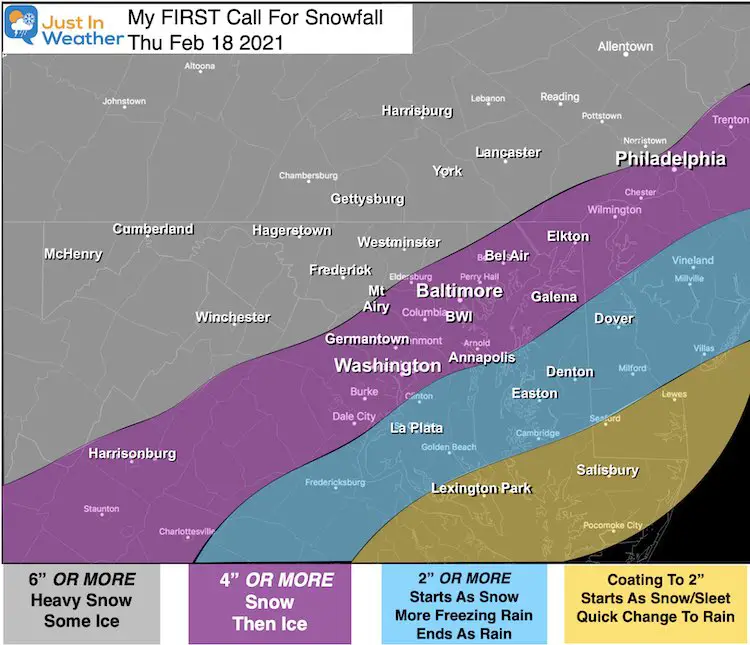 Let's Start With The National Weather Service
Here is the map for Maryland. Both Snow and Heavy Ice.
Note: These maps were issued a few hours after my 'first call'.
Click here or on the image to see maps for Virginia, West Virginia, Pennsylvania, Delaware, and New Jersey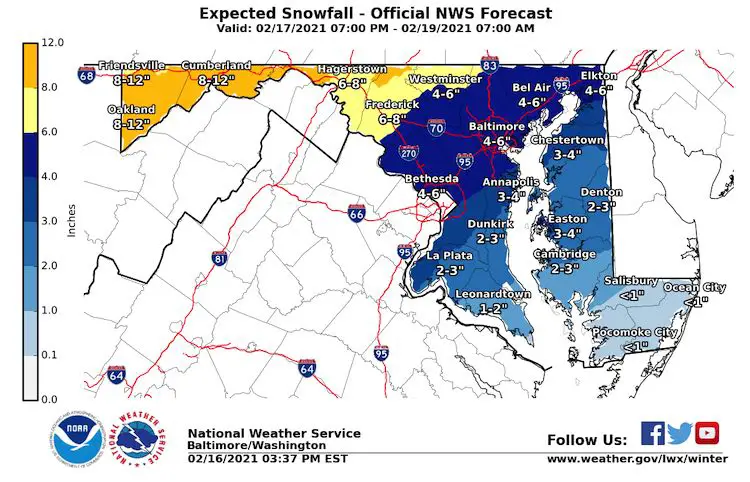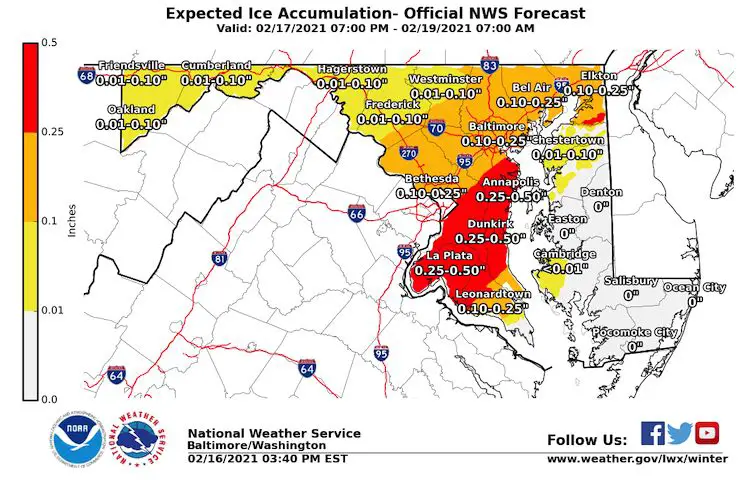 GFS Model
European ECMWF Model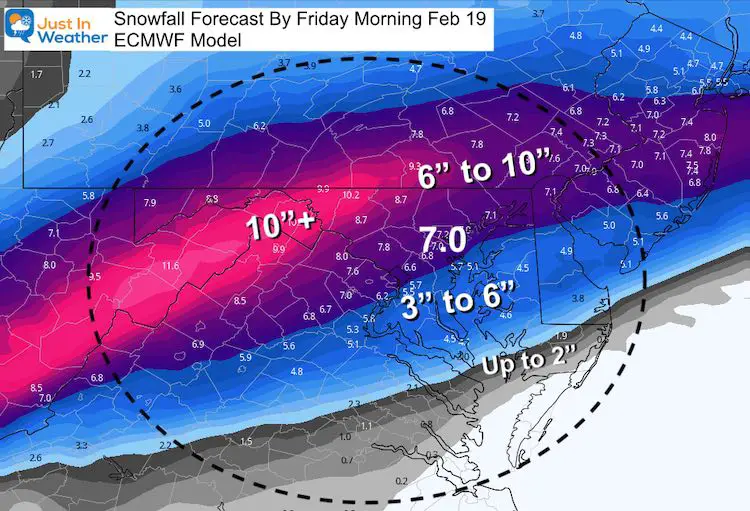 Canadian GEM Model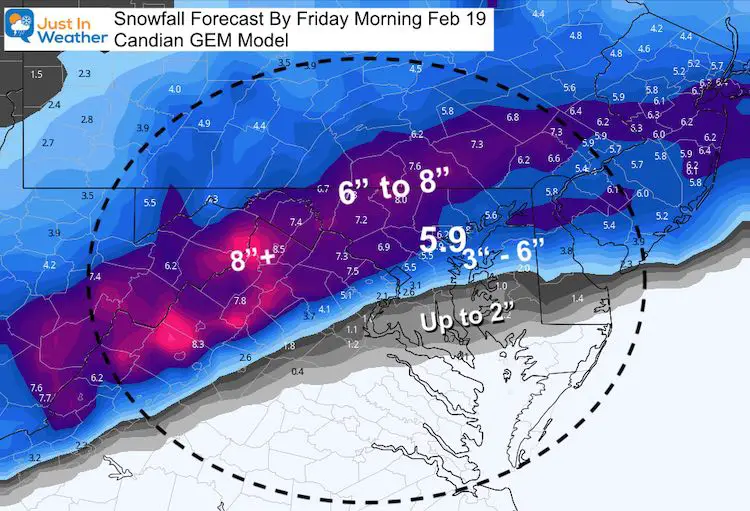 For Contrast, Here is the NAM 12Km on the Low End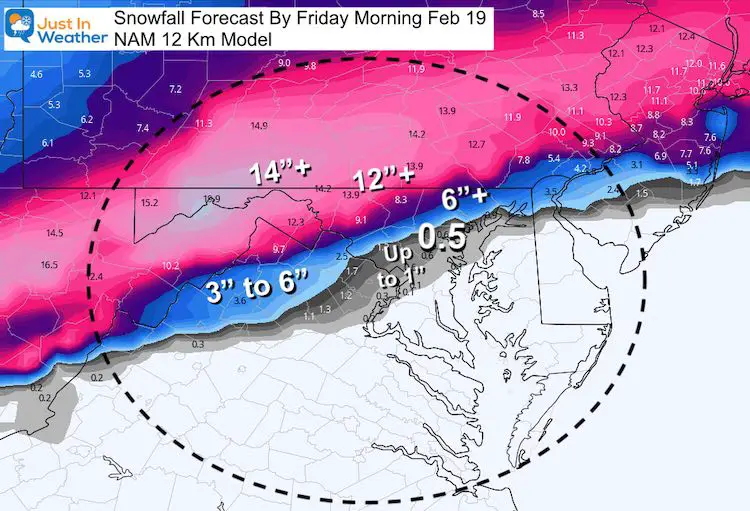 Next Update on Wednesday Morning.
FITF
Please share your thoughts, best weather pics/video, or just keep in touch via social media
YOUR INTERACTIVE WEATHER PAGES
14 Local Maryland Pages (and York PA)
We have made a page for Maryland Weather which gives you the current conditions for 14 present area locations.
Local Hourly Forecasts and Local Radar
Central Maryland
Delmarva
Pennsylvania