Tuesday February 16 2021
We have abrupt changes over the next few days.  The good news is the most of our region is above 32ºF, so any ice, went to rain overnight. This morning fog lingers with mild air trying to move in. There is a 30 degree temperature spread across the state.
Temperatures
The historic arctic air that is still is Texas (see below) will push the next storm to a colder track for us on Thursday.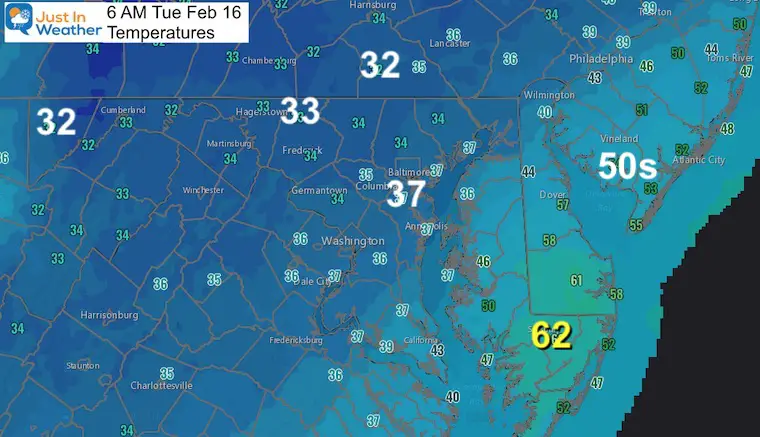 Quick Cast:
Today: Morning Fog. Mild afternoon, but cold air reaches the mountains. 
Wednesday: Arctic Air 'Reaches The Beaches' By Morning
Thursday: Snow begins before sunrise.
Plan for 4" or more before mixing in freezing rain.
Weather Forecast: Central Maryland

Morning Set Up
Eastern US Surface Map
So cold, the natural power grid (wind turbines and solar panels) froze in Texas. Over 4 million power outages there this morning.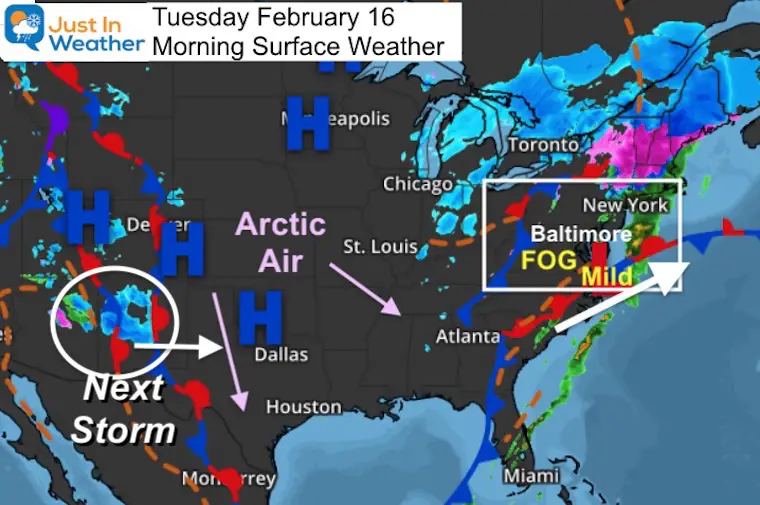 Eastern US Temps
Dallas reached -1ºF this morning for only the 5th time on record. It is more than 60 degrees warmer in Salisbury MD right now!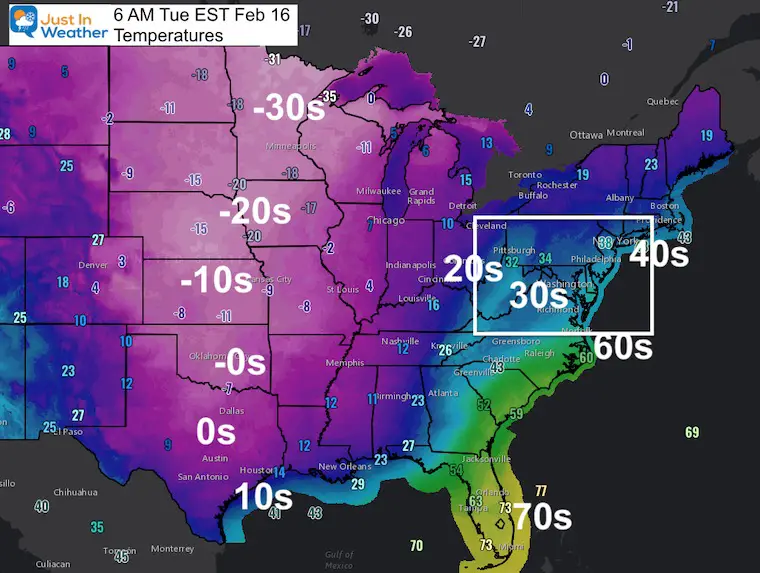 Temperature Forecast Maps
This Afternoon 
Warm East, Cold West; Transition in the Middle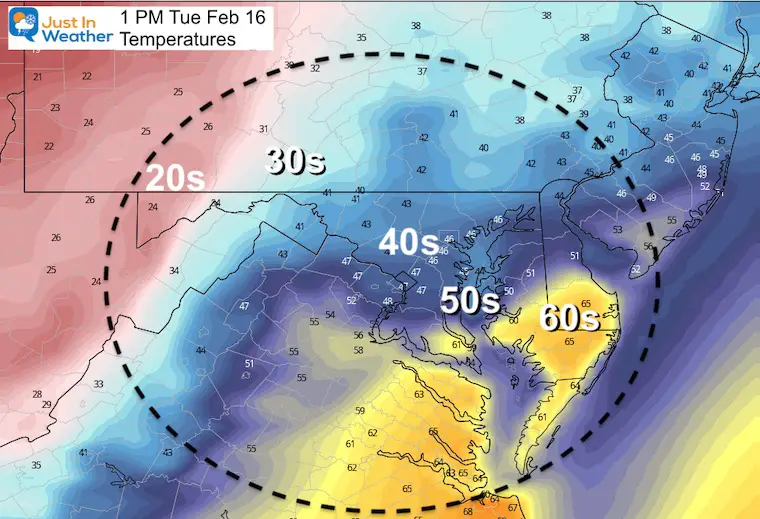 This Evening
Back To Freezing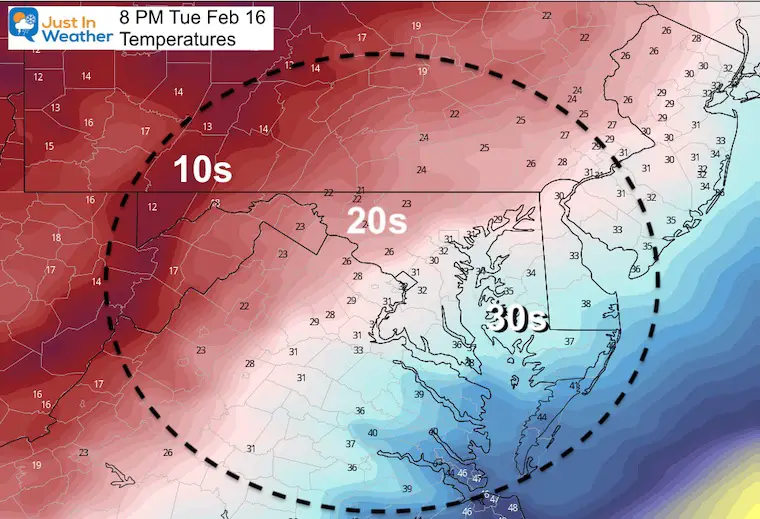 Wednesday Morning
Our taste of arctic air reaches the beaches.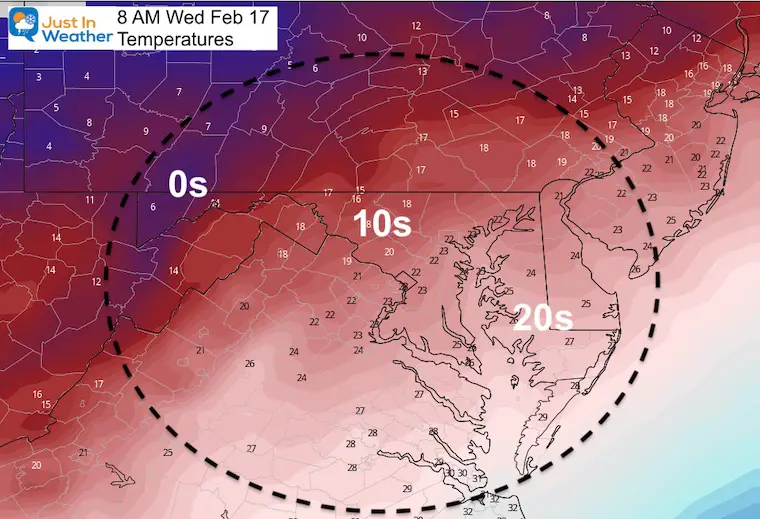 Wednesday Afternoon
Remaining Cold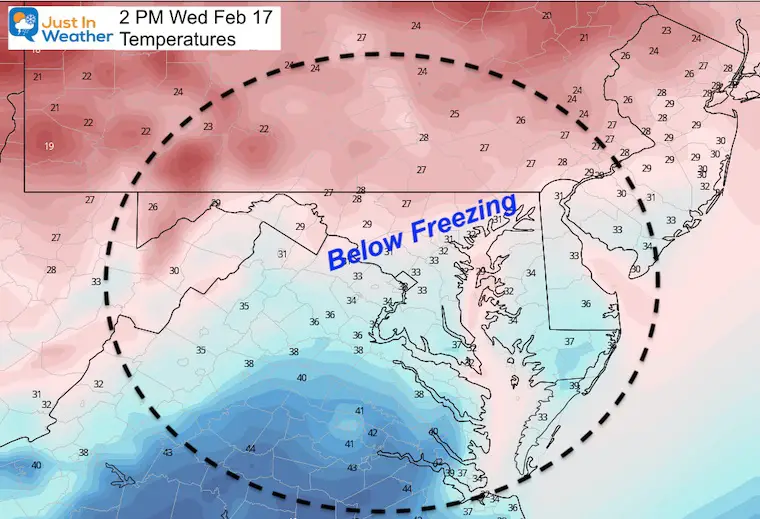 Thursday Afternoon. Snapshot Map
After starting as snow before sunrise, there will be a slow push of freezing rain from the south.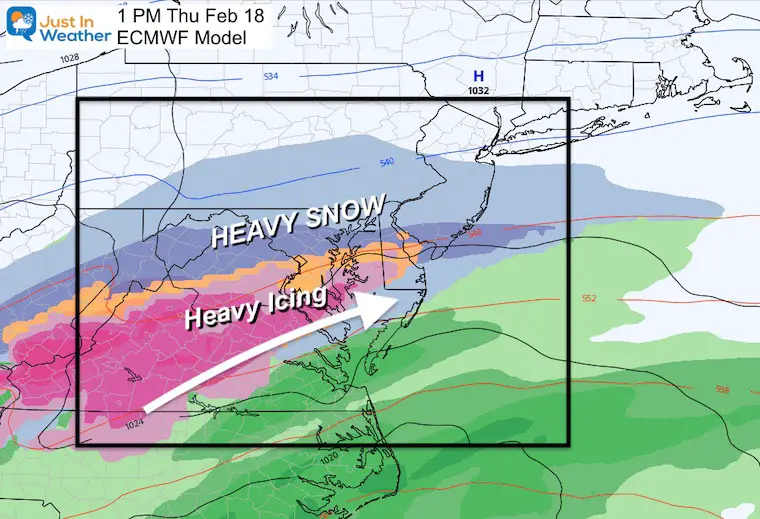 Forecast Animation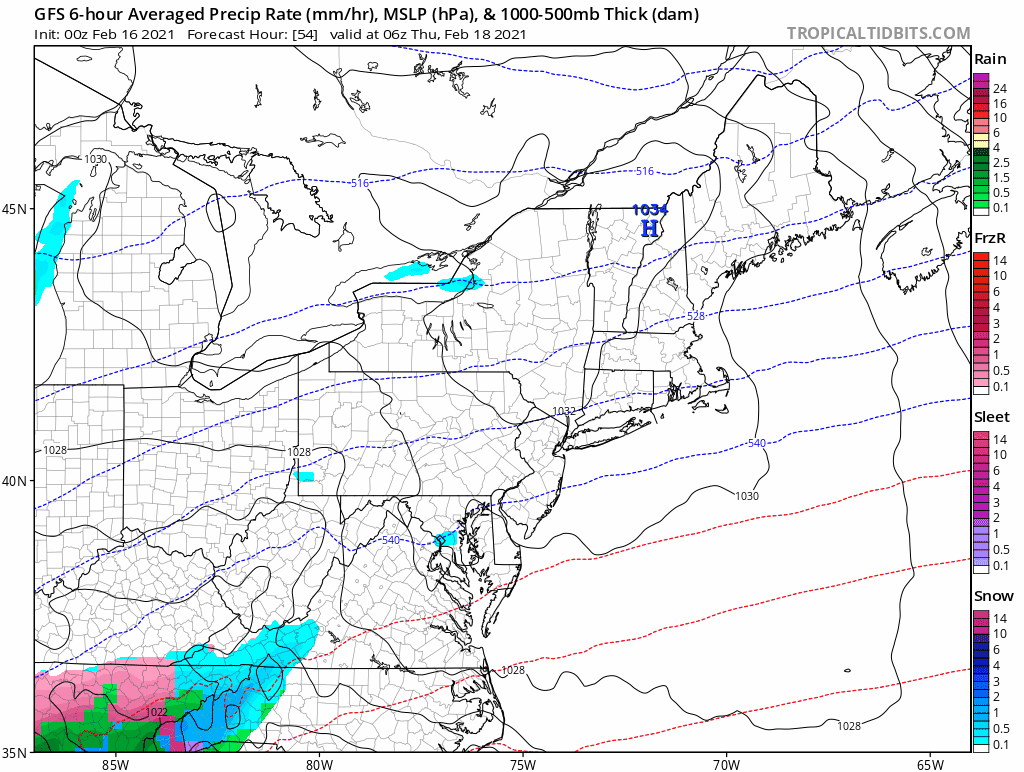 How Much Snow?
I will post my first call snow map in my mid day report
Temperature Outlook
Both the Euro and GFS are *now* in agreement keeping Baltimore below freezing for the total of the Thursday storm.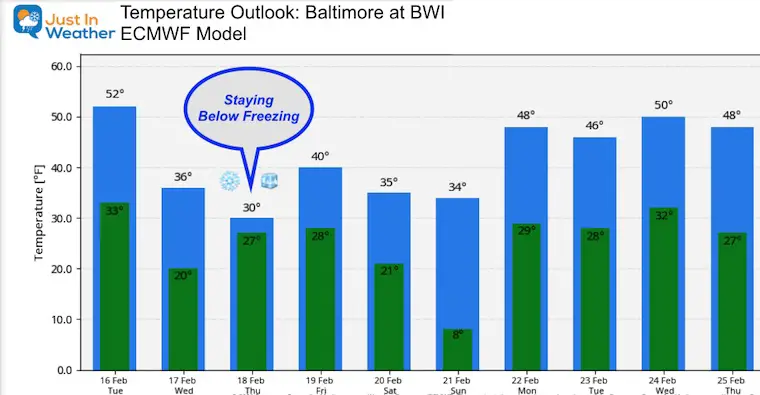 Please share your thoughts, best weather pics/video, or just keep in touch via social media
YOUR INTERACTIVE WEATHER PAGES
14 Local Maryland Pages (and York PA)
We have made a page for Maryland Weather which gives you the current conditions for 14 present area locations.
Local Hourly Forecasts and Local Radar
Central Maryland
Delmarva
Pennsylvania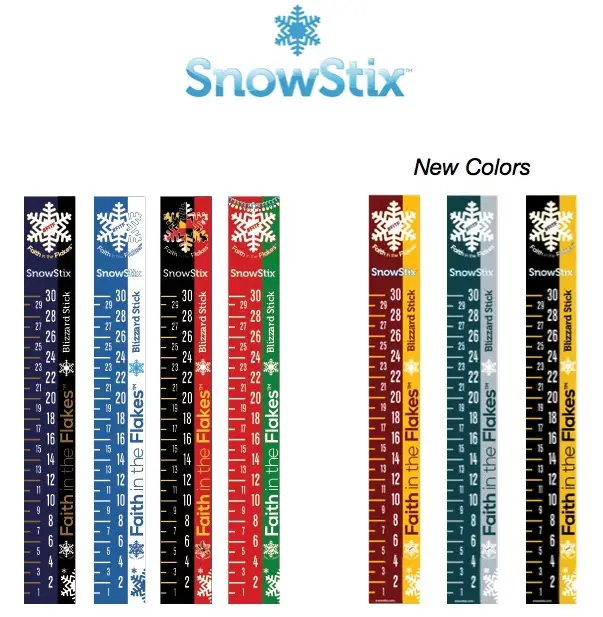 FITF Shop Open
My 'bonus' daughter Jaiden and wife showing off our popular Maryland Hoodies. Unisex and women's items all produced in Maryland.
Click here to see this and many other new items.