Thursday February 25 2021
The first thing you will notice today will be the cooler air.  After reaching 63ºF at BWI, this afternoon will be about 10 degrees cooler, but still above the average high of 48ºF for this date.  You will hear me mention the word snow quite a bit, but that is not for hype. I have learned over more than two decades forecasting in the Mid Atlantic this one important thing: When we start getting warmer days, winter is not over. If I do not mention snow and we get it, many people asking why I did not mention it.  Even snow that falls overnight and does not stick still warns people that it is too early to start planting. Please spread the word.
We do have snow show up twice over the next week, but both are at night or early morning, before mainly a rain event. What's even more interesting is that Saturday may begin with snow before you wake up, and the afternoon could break out sun and reach 60ºF again.
Morning Surface Weather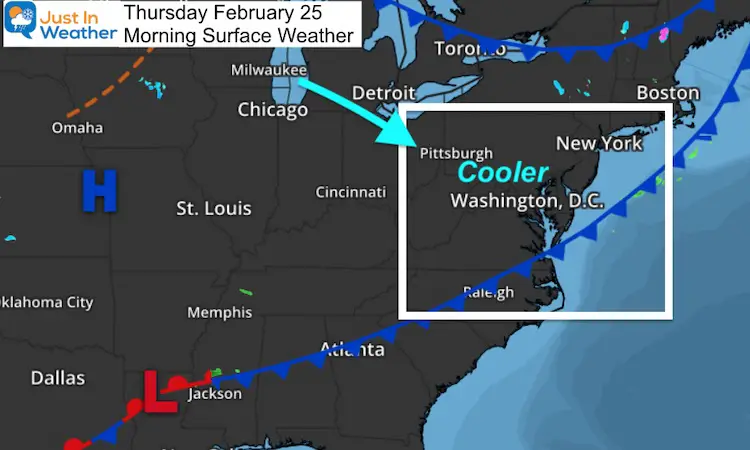 Afternoon Temperatures
These numbers average 10 degrees cooler than yesterday.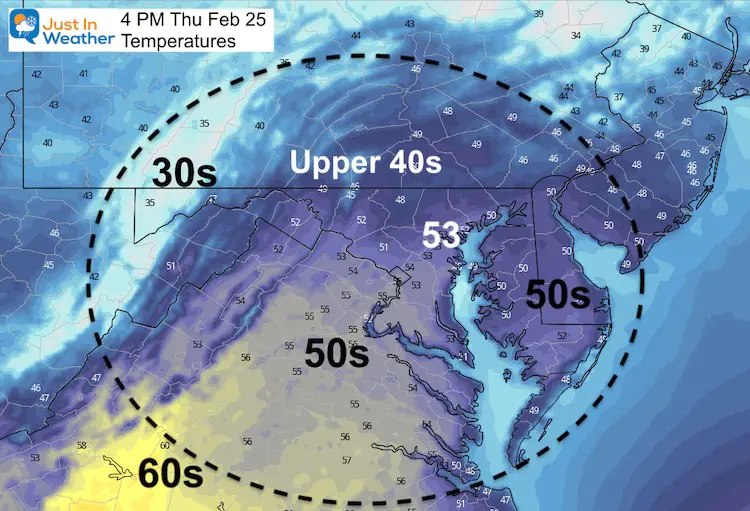 Forecast Snapshot: Central Maryland
Most notable: Early Saturday there will be slushy snow, but by the afternoon sun breaks out and temps reach the upper 50s t0 near 60ºF.

Friday Night Snow Inland As It Begins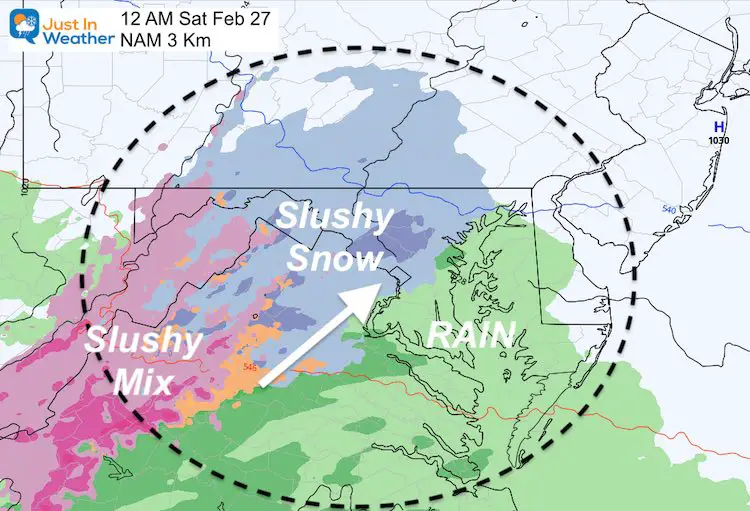 Temperatures Near or above Freezing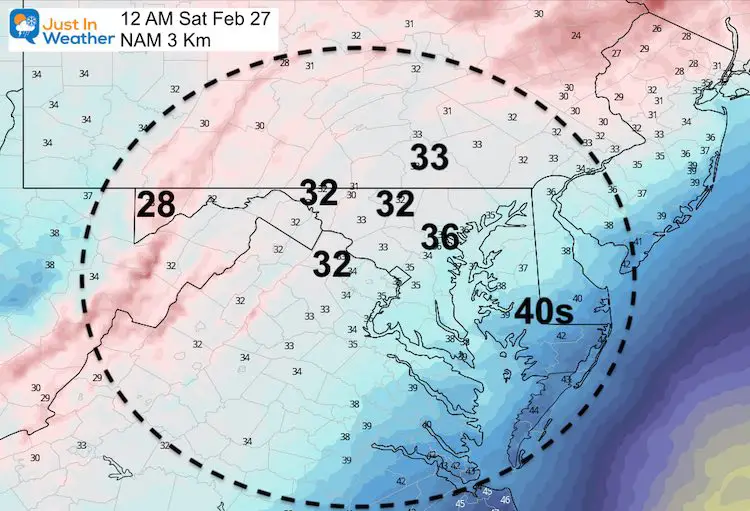 Early Saturday Morning: Transition To Rain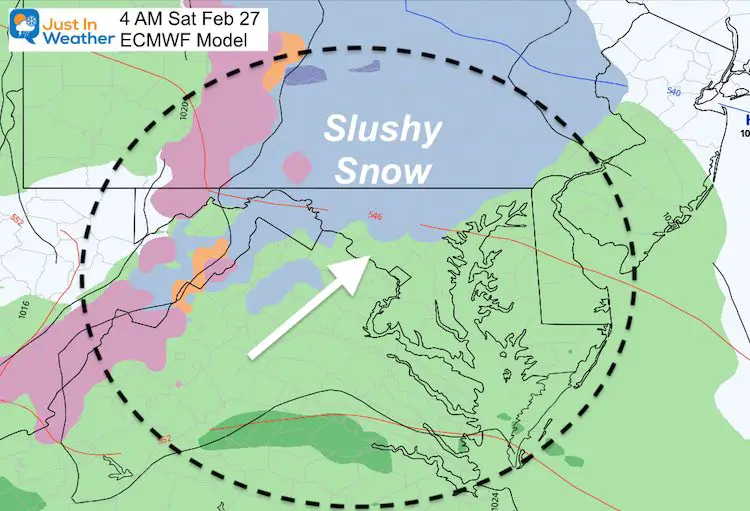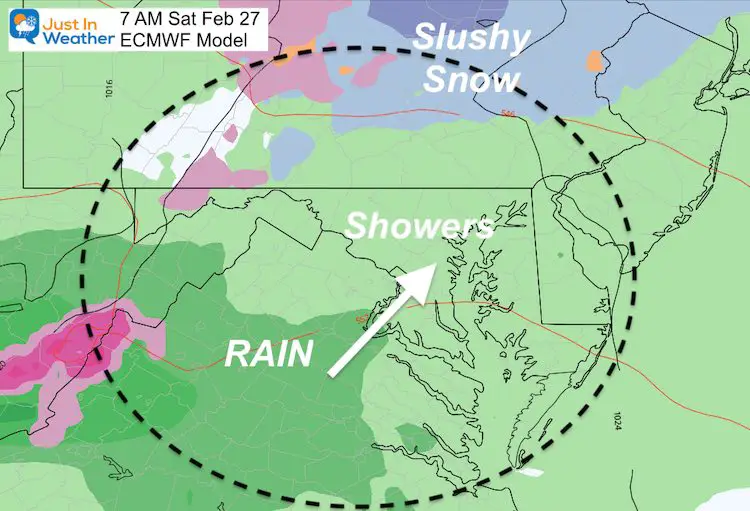 Weekend Weather Animation:
Early Saturday: Snow to rain by sunrise

Saturday to Noon: Rai

Saturday Afternoon: Clearing and Mild!

Sunday: More Rain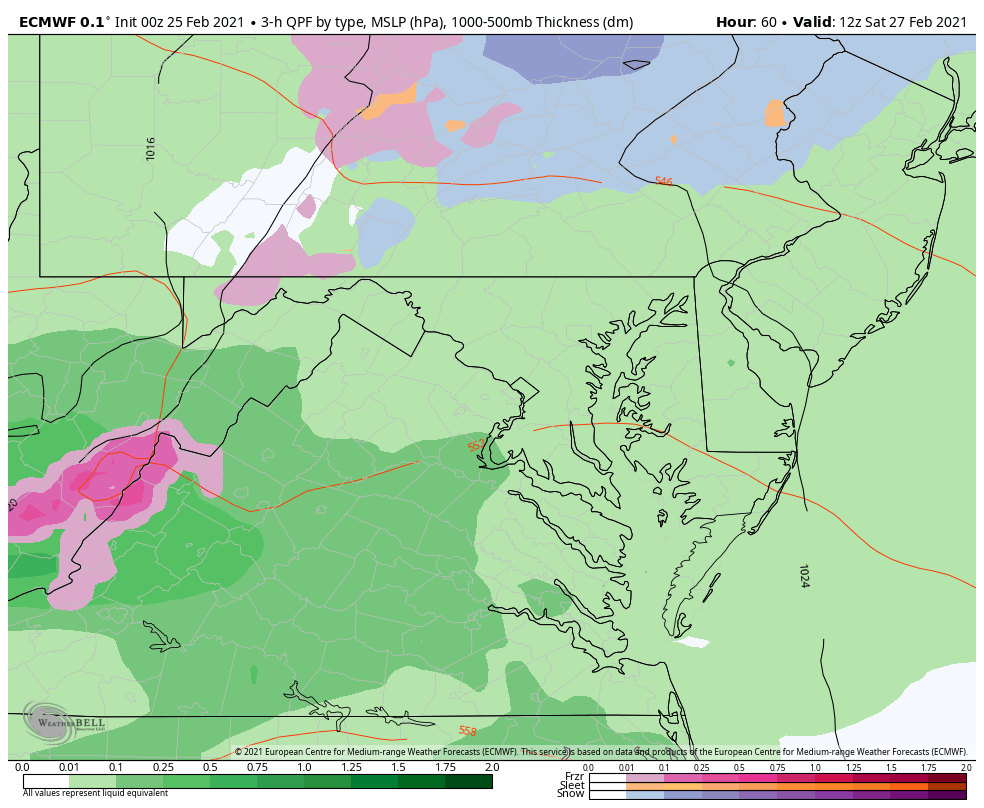 Looking Ahead:
Morning Snow Turning To Rain
Perhaps a repeat, but a little later Wednesday Morning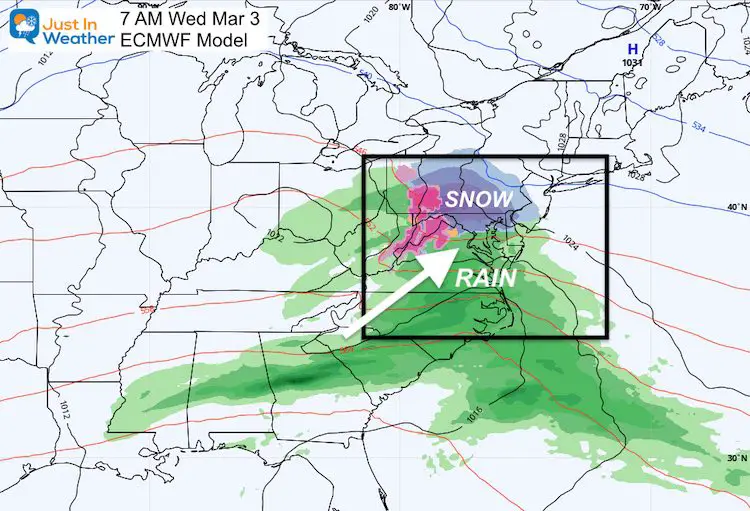 Temperature Outlook
Roller Coaster Weather common in March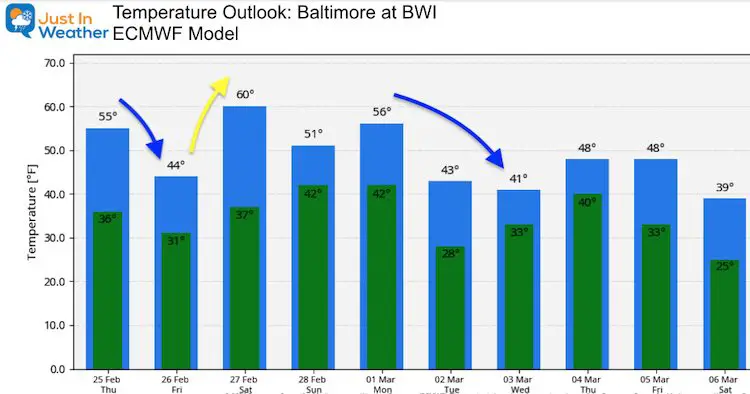 *NEW* FITF TUMBLER
READY TO SHIP THIS WEEK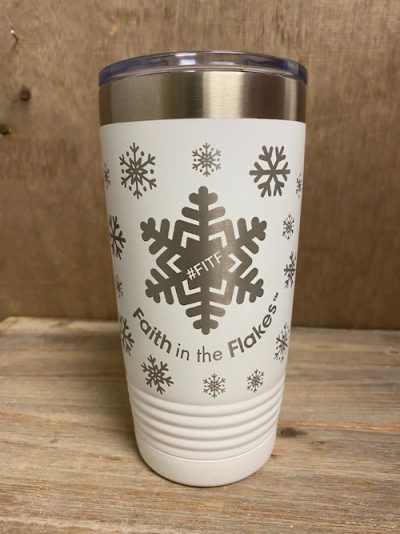 Please share your thoughts, best weather pics/video, or just keep in touch via social media
YOUR INTERACTIVE WEATHER PAGES
14 Local Maryland Pages (and York PA)
We have made a page for Maryland Weather which gives you the current conditions for 14 present area locations.
Local Hourly Forecasts and Local Radar
Central Maryland
Delmarva
Pennsylvania