Thursday Afternoon
We have two 'Watches' in effect for our region today. Multiple warnings have also been issued tracking individual cells that have overachieved. 
Rain and storms have developed early and over a wider area that the models I showed in my prior post. They are only guidance and not perfect. If you have sports or plans outside, lightning is a concern in addition to the other storm threats.
The Severe Thunderstorm Watch until 9 PM (pink) is for the potential of storms that may produce wind gusts over 60 mph, hail over 1 inch diameter, and an isolated tornado. 
The Flash Flood Watch until 10 PM (light green) is for the potential of locally heavy rain that can produce 2 to 4 inches. That would overwhelm drainage systems.
Severe Weather Watch Map
Alert Notes:
Watch means it might happen
Warning will be issued when a storm is spotted and tracked across a county with towns listed in the path.
Severe Storm Risk
In addition to heavy rain, storms may produce dangerous lightning,  wind gusts to 60 mph, hail over 1 inch diameter, and isolated tornadoes.
4 PM Station Plots
I said I was looking for a Southeast wind off of the water to enhance storms in metro areas. We have that off of the Bay.
Doppler Radar at 4 PM
This snapshot of Doppler shows the activity has developing in central Maryland almost 2 hours ahead of forecast models. This is also more extensive than the modeling has suggested. 
Cells are moving to the Northeast, but the entire line is shifting slowly to the East.
Live Radar and Lightning
NAM Simulation Through Friday Evening:
The activity on Friday appears to be less extensive and push mainly south of Baltimore and Washington. 
Sunshine State Of Mind
I am done with the cold and snow (for the season). I am embracing my wife's mantra of Sunshine State of Mind.
This was designed by Shannon Berk and we will be wearing it through spring and to the beach.
Double Benefit: Proceeds will be split between our nonprofit Just In Power Kids and the development of my new weather website. That has been scheduled to be ready to launch in May.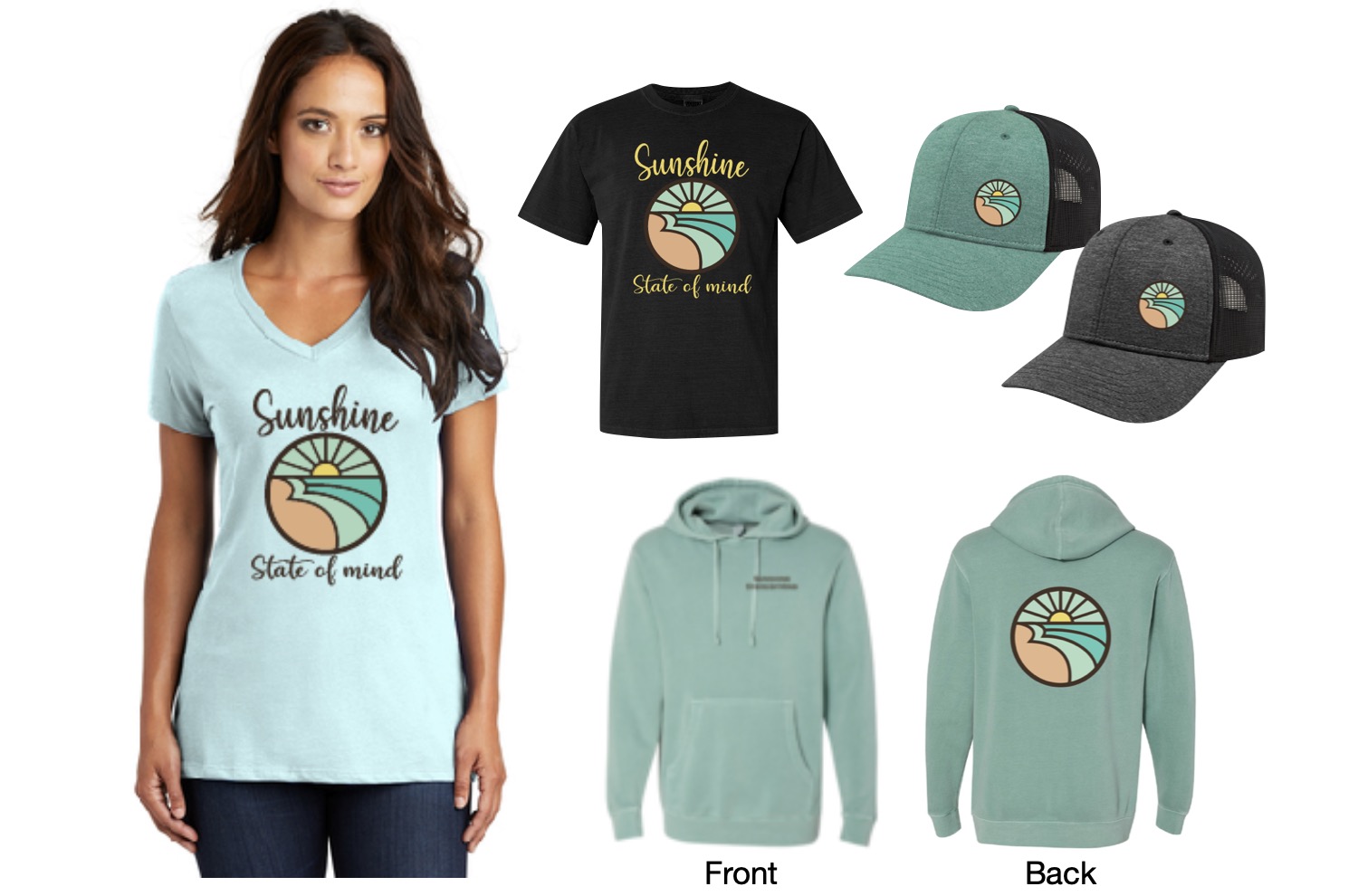 YOUR INTERACTIVE WEATHER PAGES
14 Local Maryland Pages (and York PA)
We have made a page for Maryland Weather which gives you the current conditions for 14 present area locations.
Local Hourly Forecasts and Local Radar
Central Maryland
Delmarva
Pennsylvania

Please share your thoughts, best weather pics/video, or just keep in touch via social media