Thursday June 3 2021
A warm front has pushed a few showers in overnight and early this morning. You may notice a wet ground early, but it will be later we have to watch out for the risk of severe storms.
Weather Almanac: Climate Data For Baltimore
Normal Low in Baltimore:  58ºF; Record 47ºF in 1996
Normal High in Baltimore: 79ºF, Record 98º F 1925
Morning Surface Weather
Severe Storm Risk
The atmosphere is set up to produce strong to severe storms in the central part of our region between 4 PM and 8 PM. These may contain dangerous lightning, flash flooding, large hail, and isolated tornados.
Afternoon Winds
One element I watch with a set up like this is the wind direction. The storms will form, but will they reach metro areas?  This can often be determined by a southeast wind off the bay. That can enhance storms in metro region. Otherwise the terrain can help split storms out of the mountains. 
Here we see there is a hint that wind direction may back a little by the water.  I will show more current maps ahead of the storms in my afternoon report. 
CAPE: Convective Available Potential Energy
This is a formula of parameters that determine if storms have the opportunity to turn severe. A CAPE of 2,000 makes it possible. Above 2,500 makes it more likely. 
We will be on the edge of that threshold today. 
High Temperatures 
Radar Snapshot
A line of storms will form in the mountains.
Cells will move to the northeast, while the entire line shifts to the east.
Timing in metro areas: Between 4 PM and 8 PM
Radar Simulation 
Thursday Afternoon to Friday Afternoon
The cluster of storms today passed over Delmarva tonight.
Friday brings another risk of storms, but the focus may be a little more south….
Radar Snapshot: Friday Evening
7 Day Forecast
The pattern of showers and storms will last into Friday. On Saturday we should see an improvement and temps aim for the lower 90s into early next week.
Sunshine State Of Mind
I am done with the cold and snow (for the season). I am embracing my wife's mantra of Sunshine State of Mind.
This was designed by Shannon Berk and we will be wearing it through spring and to the beach.
Double Benefit: Proceeds will be split between our nonprofit Just In Power Kids and the development of my new weather website. That has been scheduled to be ready to launch in May.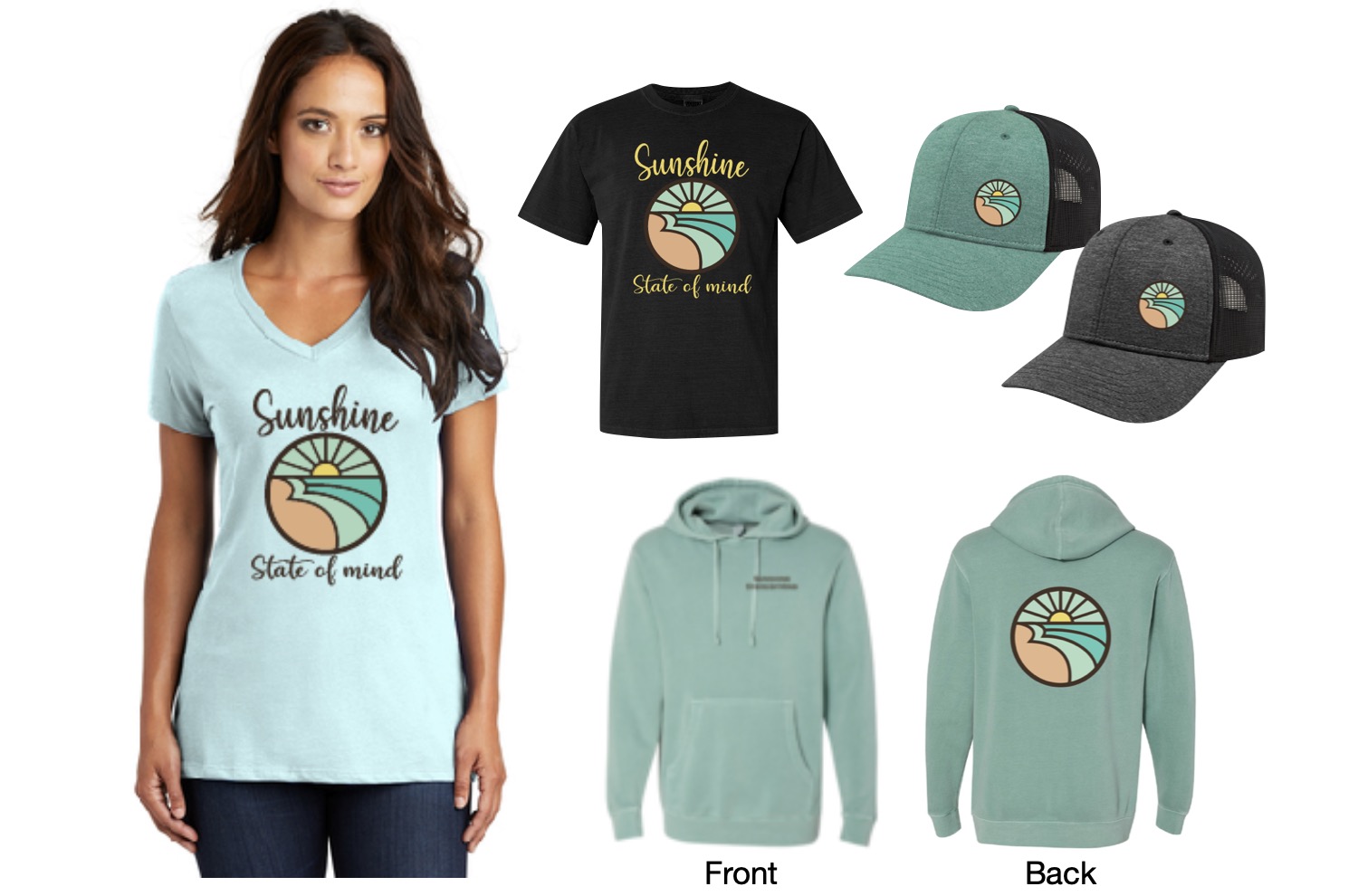 YOUR INTERACTIVE WEATHER PAGES
14 Local Maryland Pages (and York PA)
We have made a page for Maryland Weather which gives you the current conditions for 14 present area locations.
Local Hourly Forecasts and Local Radar
Central Maryland
Delmarva
Pennsylvania

Please share your thoughts, best weather pics/video, or just keep in touch via social media